Ahh…Halloween! It's that time of the year again when getting your scare on is practically mandatory and we want to help you find the perfect "Haunted" houses to visit throughout the United States.
13th Floor – Phoenix, AZ/Chicago, IL/Denver, CO/San Antonio, TX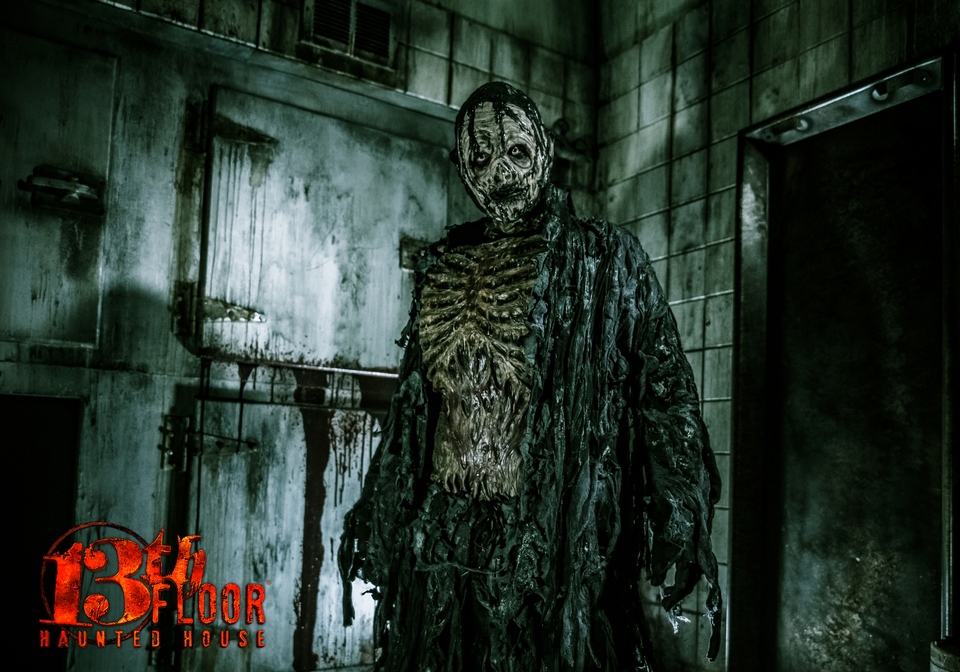 This haunted house has three locations throughout the United States so we thought it was a great one to include here. The haunted house gets it's name from the fact that most buildings do not recognize a 13th floor. This scary attraction vividly details why that's so and brings to life all your deepest fears and nightmares.
For more information check out the links to their websites:
Click here for the Denver, CO location
Click here for Phoenix, AZ location
Click here for Chicago, IL location
Click here for San Antonio, TX location
Netherworld – Atlanta, GA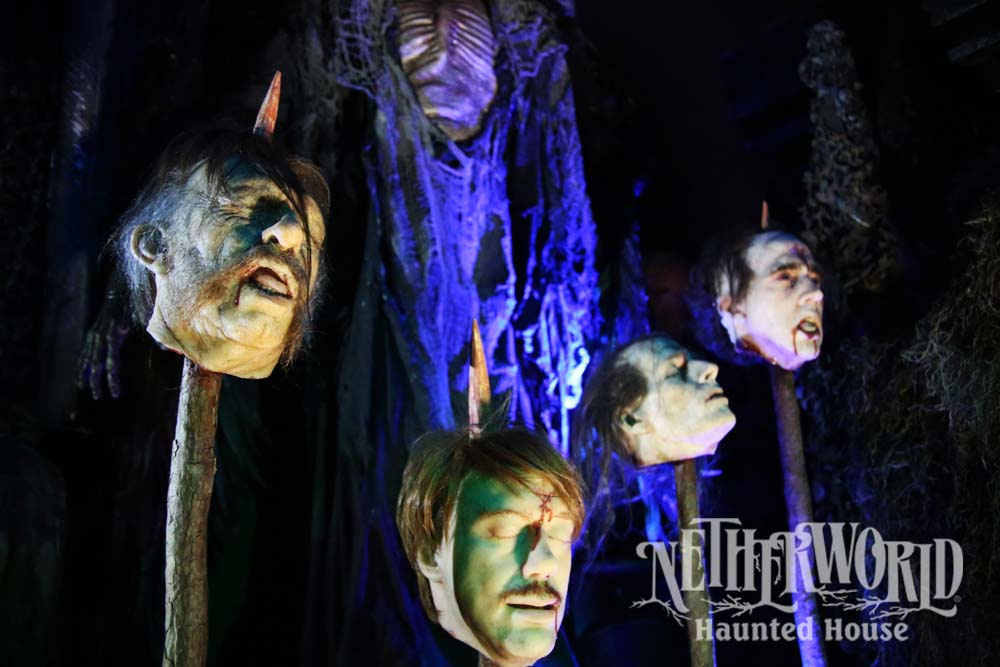 If you're going to be in the Atlanta area then Netherworld is definitely the place to go! Billed as a "Walk-through dark attraction filled with terrifying live actors, amazing special effects, and incredible monsters" it will scare you for sure. For 2017 they've added two new scary adventures called Primal Scream and Mr. Grendel's 3D Funhouse of Horrors. All located in Norcross.
They also have a new attraction called Escape The Netherworld located off Hwy 78 in Stone Mountain. This one is not scary per say but instead has a series of adventure games where you and your team have one hour to explore mysterious rooms, solve puzzles, and beat the games before time runs out.
Click here to visit Netherworld's website for more information.
Terror On The Fox, Green Bay, WI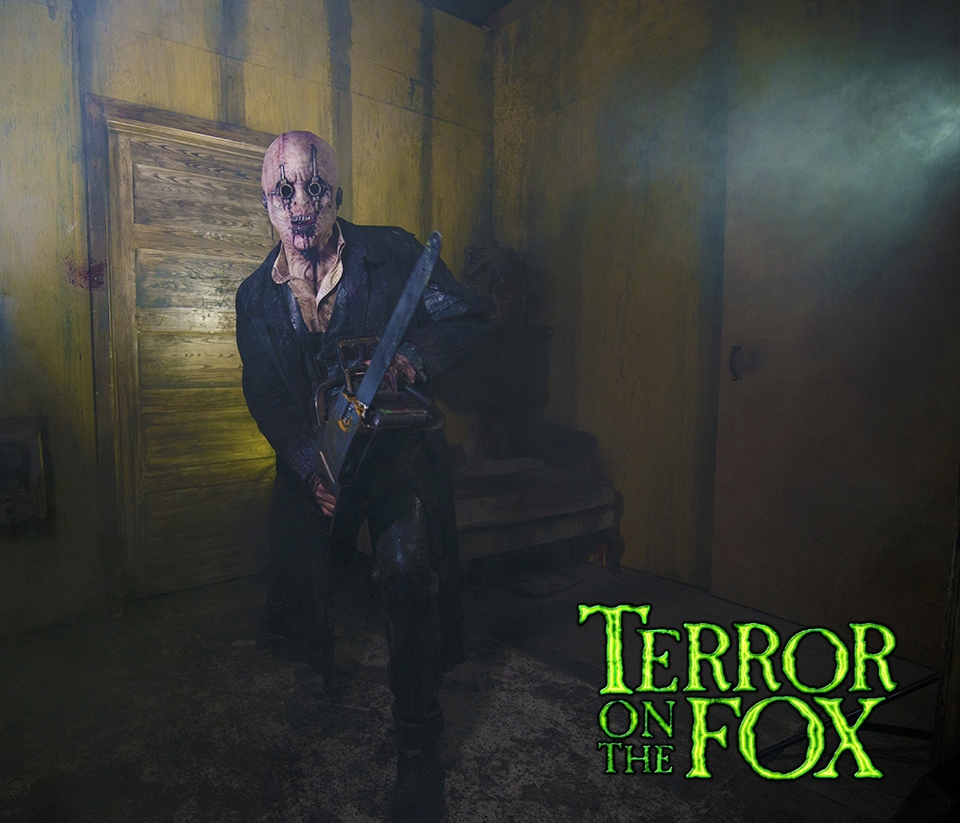 This haunted house of horrors has been a Wisconsin tradition for over 20 years and because of it's intensity children under the age of 12 are not recommended to join in. This year there are two attraction themes – Blackthorne Manor and Slaughterhouse.
In Blackthorne Manor you'll be at the whim of the evil Blackthorne Family who has its Caretaker carry out their demands on you, the victims, 'at the expense of your life'. In Slaughterhouse you become prey for The Bullman and have to do your best to escape before being slaughtered.
For more information on Terror On The Fox click here.
The 13th Gate, Baton Rouge, LA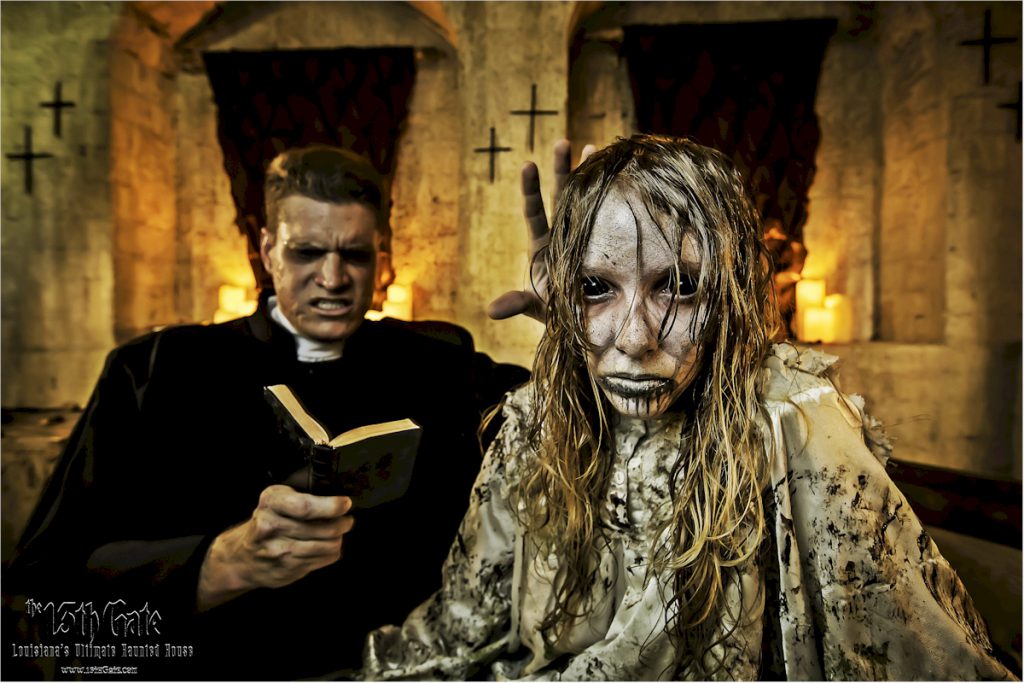 This haunted house is regarded as one of the top haunted houses in the United States. Here you will journey through 13 realms where 'your worst fears come true and anything can happen'. It is known for it's extreme ultra-realism and is one of the most detailed haunted houses in existence. The creators take great pride in blurring the lines between horror and reality and generally leave visitors wondering what is real and what is not.
It features a real snake-infested Louisiana swamp, nightly voodoo shows, claustrophobic cellars, hidden passages, and a prehistoric ice cave. The contents of  the haunted house change every year so return visitors never know what they are going to experience from one year to the next.
For more information on The 13th Gate click here.
Factory of Terror, Canton, OH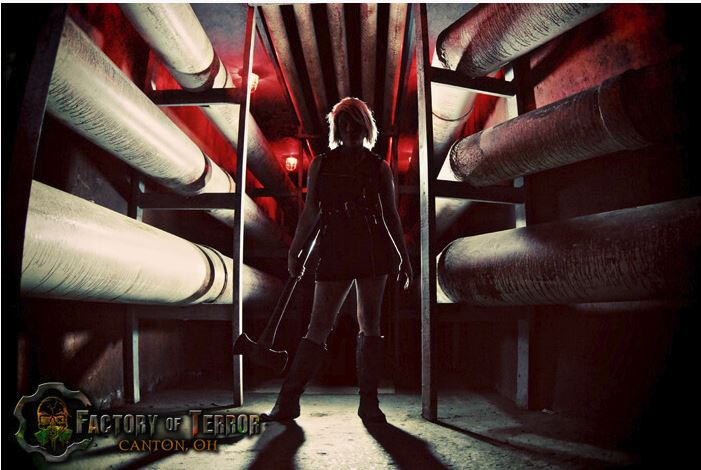 This haunted house has won the Guinness World Record 3 times as the Longest Indoor Haunted Attraction in the world. It has 5 attractions in one location and encompasses 160,000 square feet of an aluminum foundry.
The 5 attractions include: 1300 Lost Souls, Industrial Nightmare, Backwoods Hollow, Massacre on Mahoning, and The House of Nightmares. Your adventure will take you over 1 mile of scenery, special effects, and monsters and is sure to be an scare to remember.
For more information about Factory of Terror click here.
Bonus – McKamey Manor, San Diego, CA
These are just 5 of the top haunted attractions that are available to scare you, your friends, and family for Halloween. If you're looking for something literally over the top you might want to check this haunted house out in California. Known as McKamey Manor in San Diego, it has free admission though due to the intensity of the experience Russ McKamey has a series of tests and preliminary interviews he conducts with every participant before deciding who can experience the event. The event can last up to 10 hours or more and only 2 people at a time are allowed to be in the house at one time. For more information about this intense scare that no one has ever completed to this day, click here, and good luck!