Happy #TravelTuesday and happy Independence Day to all the RV lovers out there! Today's post is all about celebrating the Red, White and Blue on the road! Here are just a couple of our suggestions to make this Fourth of July unforgettable.
Food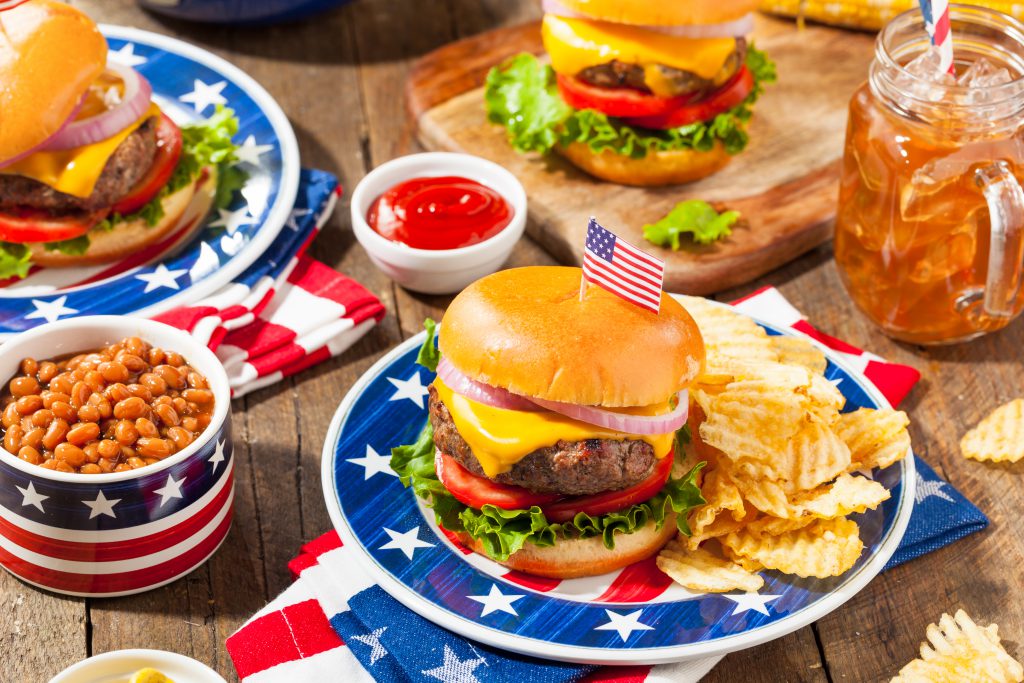 We know cooking on the road can sometimes be difficult, so these recipes are specifically designed for you to use whether you have a stove, oven, campfire, or grill! We have just the food ideas you need to make your patriotic meal a success!We think the best activity to celebrate Fourth of July is to have a picnic style meal with family and friends. Take some of our recipes mentioned below and create your own!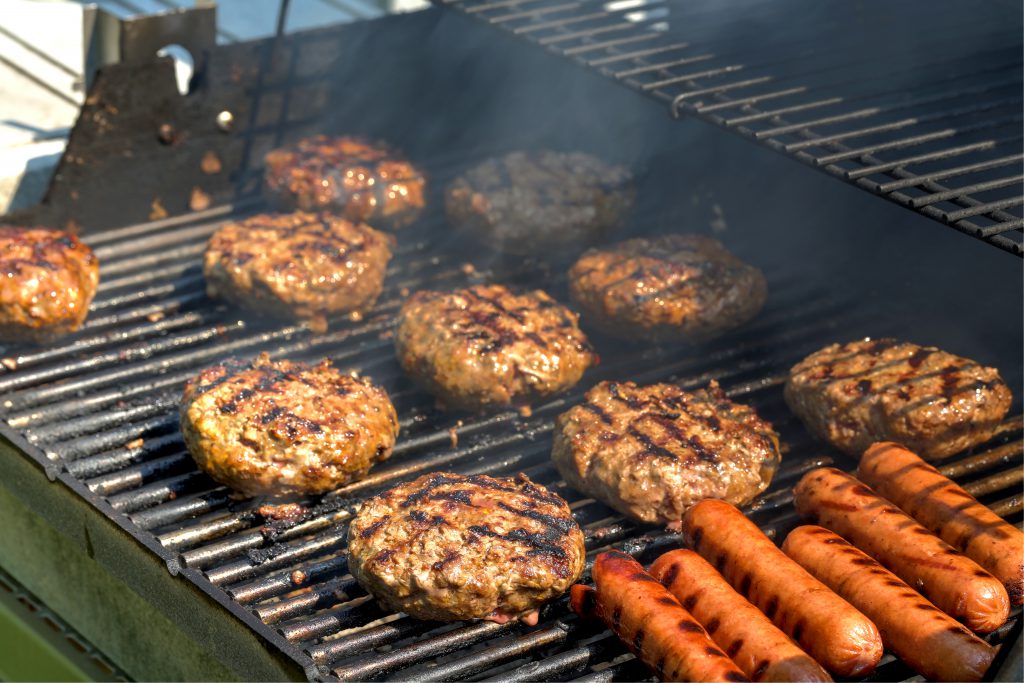 We all know the best way to celebrate is with a cookout! This is made easy on the road with portable grills that fit right into your RV! Whether you are cooking hamburgers and hotdogs or some good old fashioned barbecue for the fourth, everyone is sure to love this traditional meal!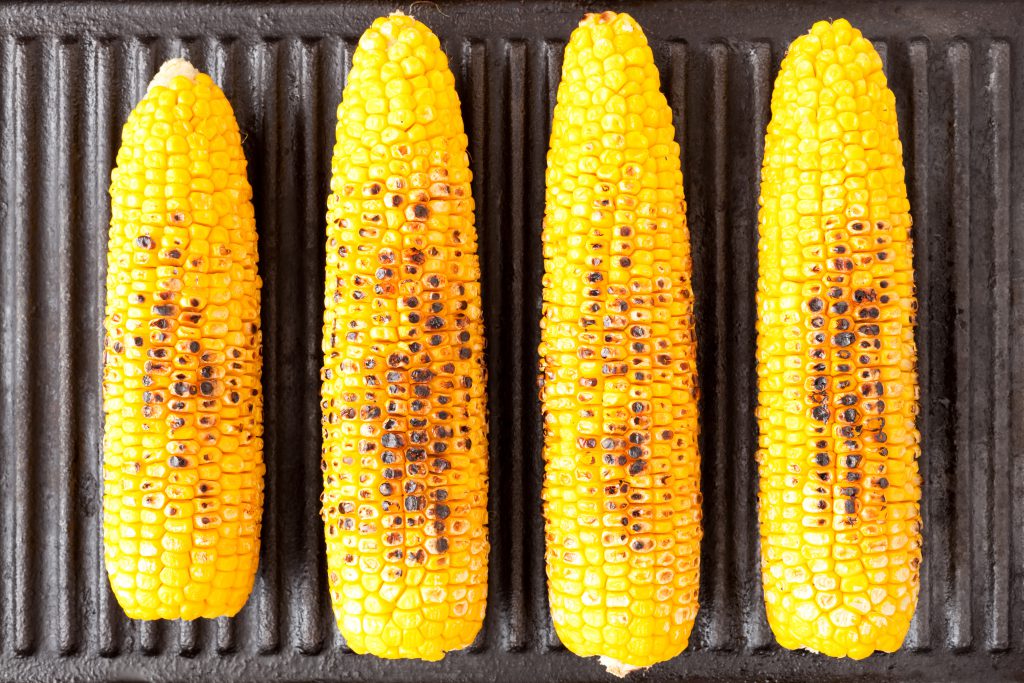 One of our favorite side dishes for any holiday meal is corn on the cob! You can boil it over a campfire or stick it in the grill after you find the hamburgers and hotdogs to add the perfect touch to your Independence Day meal.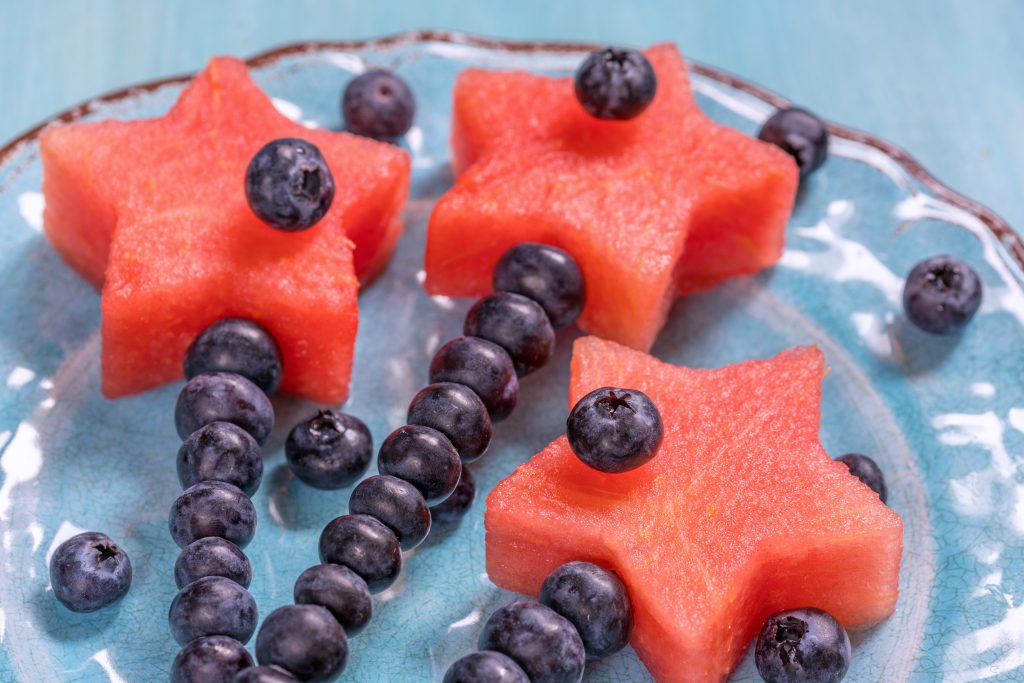 Fruit is always a fan favorite for Fourth of July! These adorable, easy to make arrangements are perfect for individual servings and work well as a fun starter to a meal. Just use a cookie cutter to slice the watermelon into star shaped pieces, put it on a kebab stick, and then add a line of blueberries to make a firework themed fruit appetizer!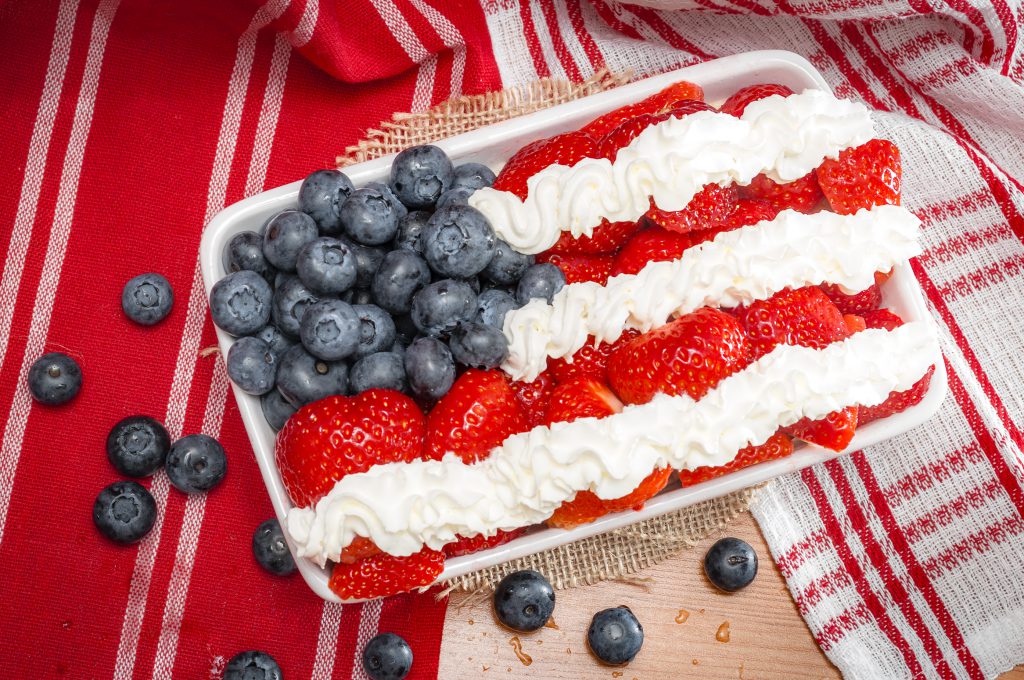 If you're looking for a simple dessert to throw together on the road, this fruity flag is the perfect option! All you have to do is line the fruits into a flat  formation and then add whip cream in to include the white stripes of the flag. This simple, grab-and-go dessert is sure to end up looking stunning and is sure to please everyone!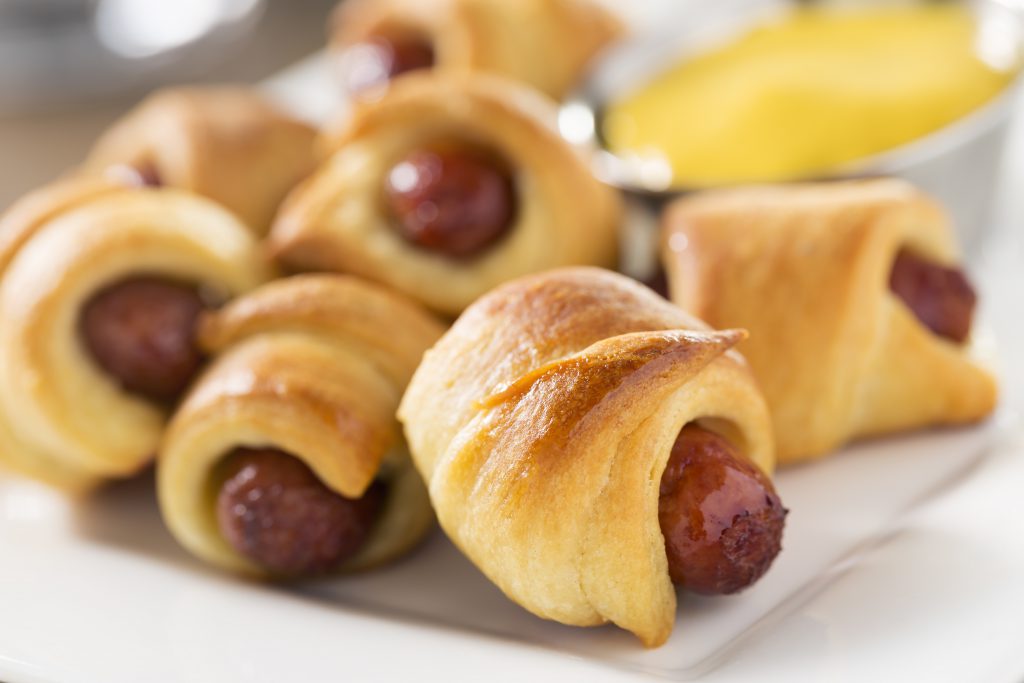 You can never go wrong with Pigs in a Blanket as an appetizer. These finger foods can be cooked on the fire or in the oven in your camper! They are easy to make and bound to be a hit! Serve these as an appetizer or as a side for your meal.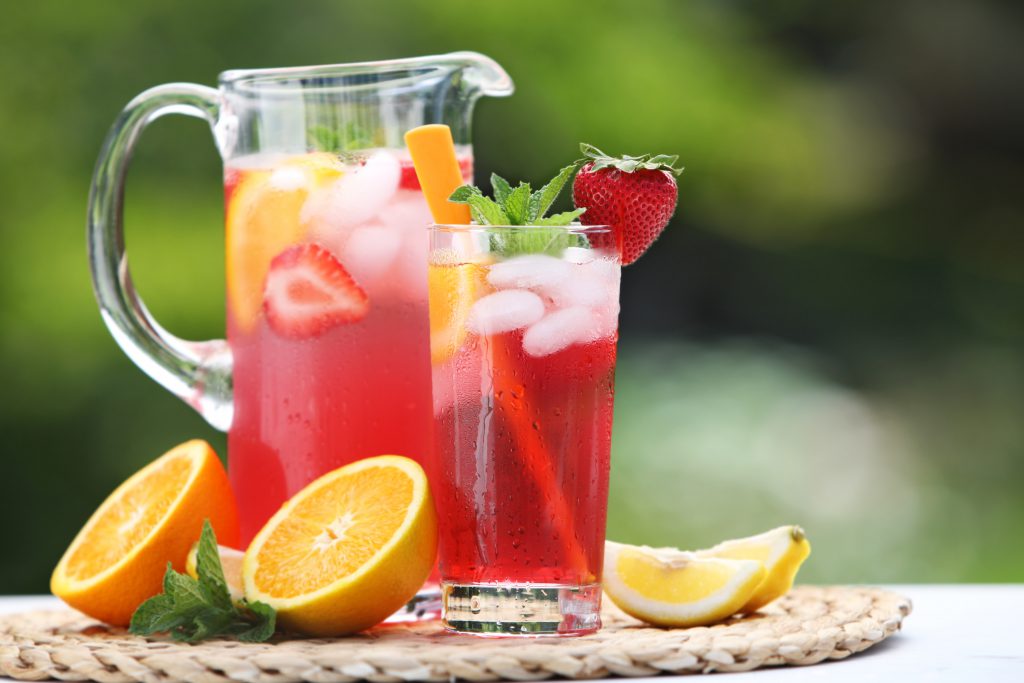 Of course you couldn't have Fourth of July without some fun, themed refreshments. Try making this strawberry lemonade as a fun way to cool down during the day! Take any lemonade recipe and substitute half of the lemons for strawberries for the perfect mix of sweet and tangy.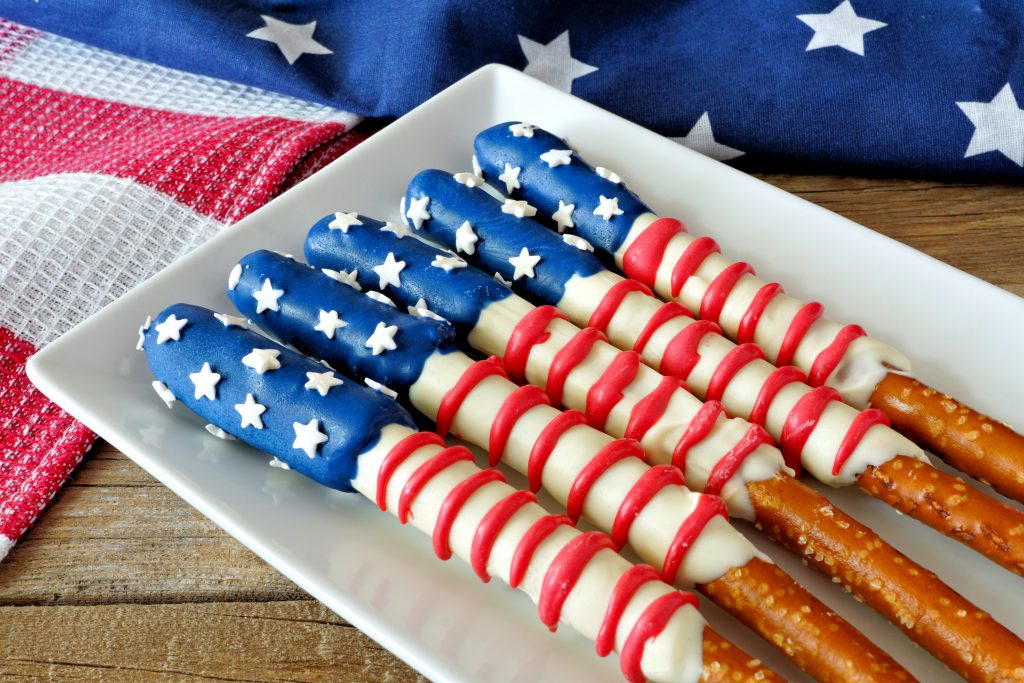 The perfect add on to any Independence Day meal is this sweet and salty treat! Heat colored chocolate up on your stove in your camper or in a pot over the fire! Dip stick pretzels in the chocolate and let them dry to create a star-spangled treat that everyone will love! Serve this for dessert or as a snack throughout the day.
Activities and Decorations
If you love to be as festive as we do for Fourth of July, here are our best suggestions on how to decorate and things to do to make your day even more enjoyable!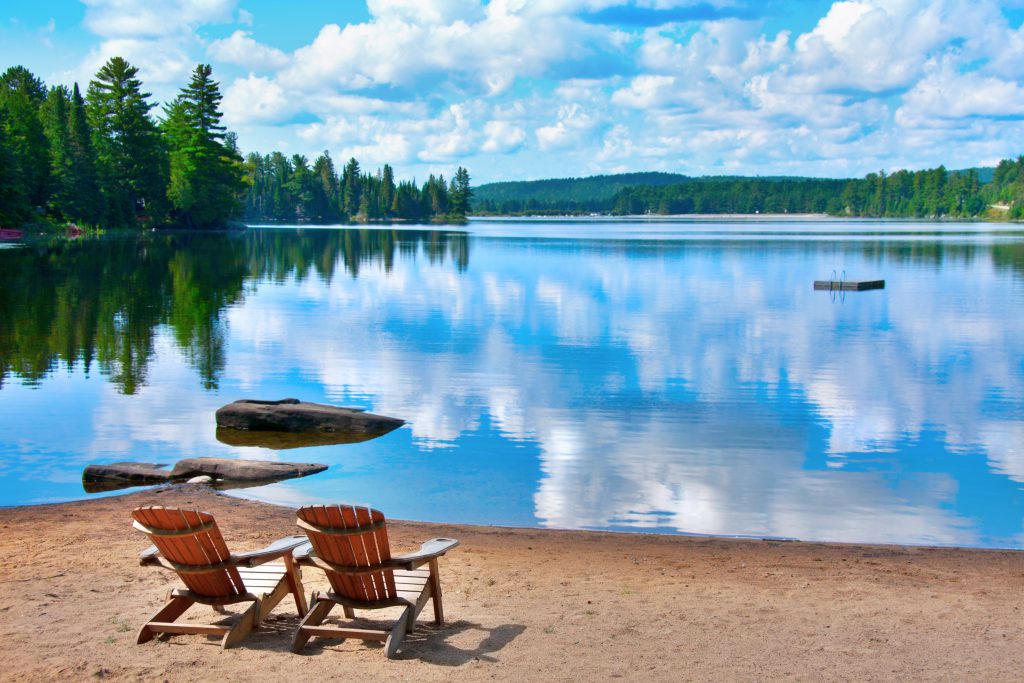 Because it is so hot in the summer, swimming is always a  popular summertime activity! Choose a campground with a great swimming pool or lake to hang out at! You will enjoy the scenery as well as the chance to cool off. Cookout by the water or have a picnic on the beach with the family!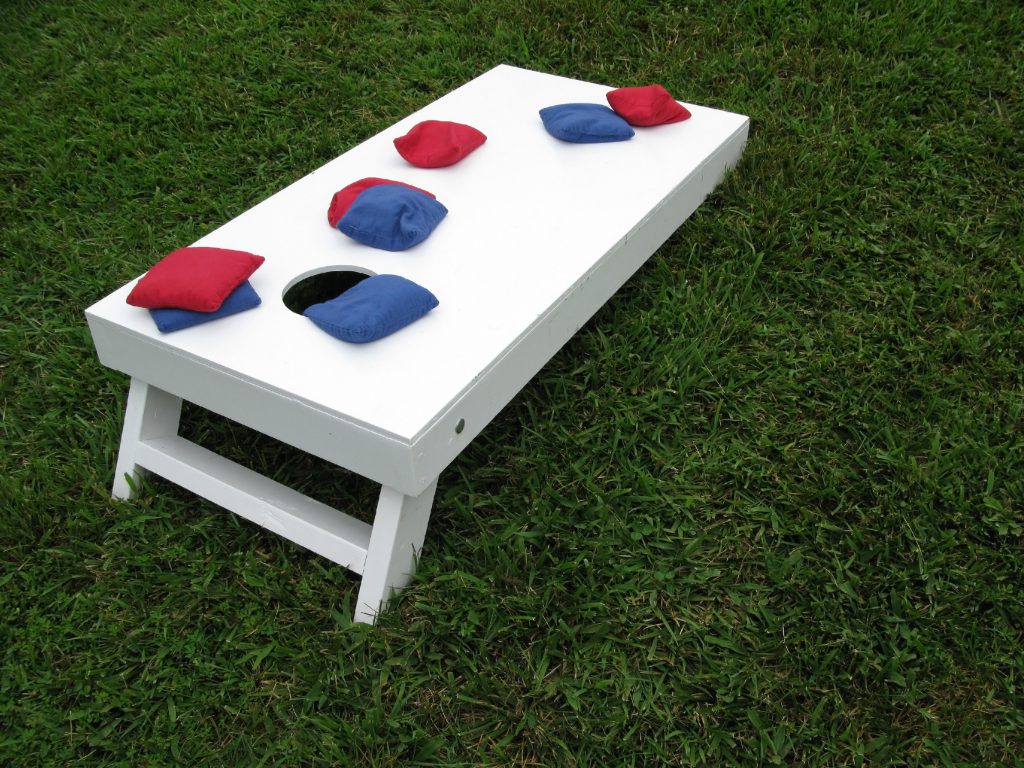 Pack up the small wooden boards in the RV and bring them and some beanbags along for a portable game to play in the grass. Cornhole is a great activity for the day and lets your competitive side come out! Enjoy staying active with some friendly competition this Fourth of July!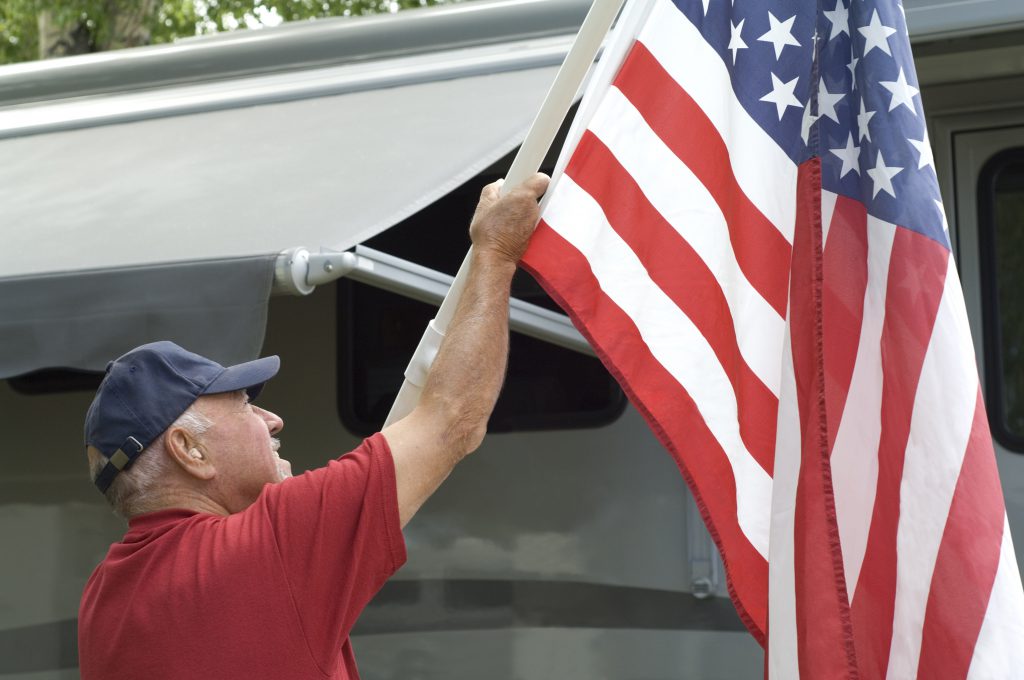 Because most campgrounds have site decorating competitions, you can't forget to bring along all of the patriotic decorations! We suggest adding a flag to your awning to show your patriotism! This decoration is easy to pact and perfect for Independence Day!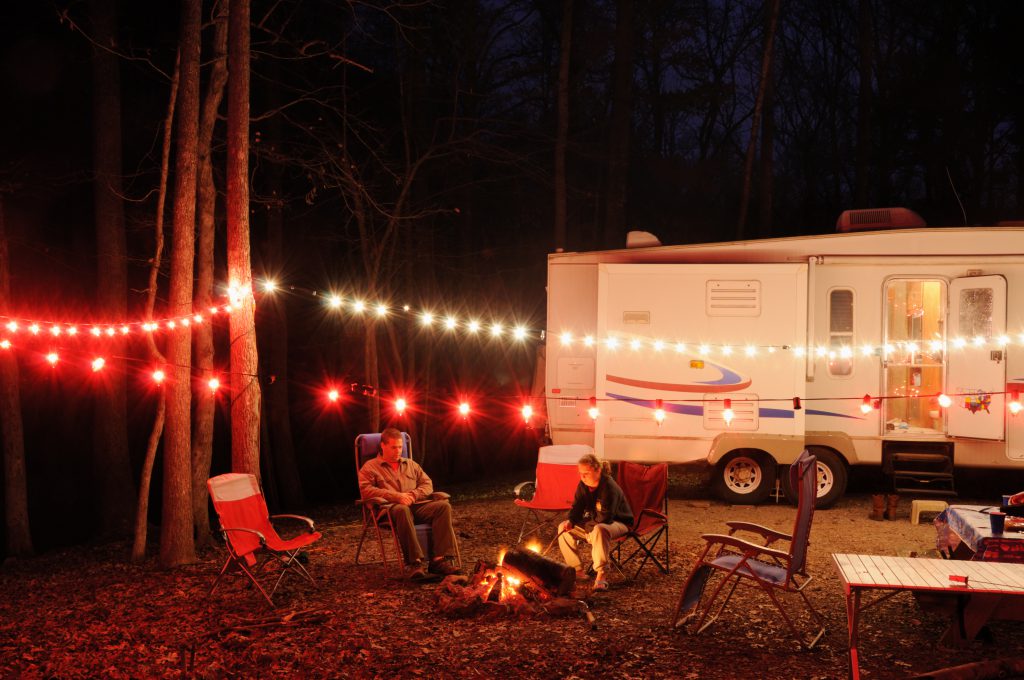 If you want to go all out with your campsite decorations, we suggest adding some colored string lights to hang. String them in a red, white and blue pattern and your decorating will be complete. Comping this with some of your own ideas and you are guaranteed to sweep the competition.
Destinations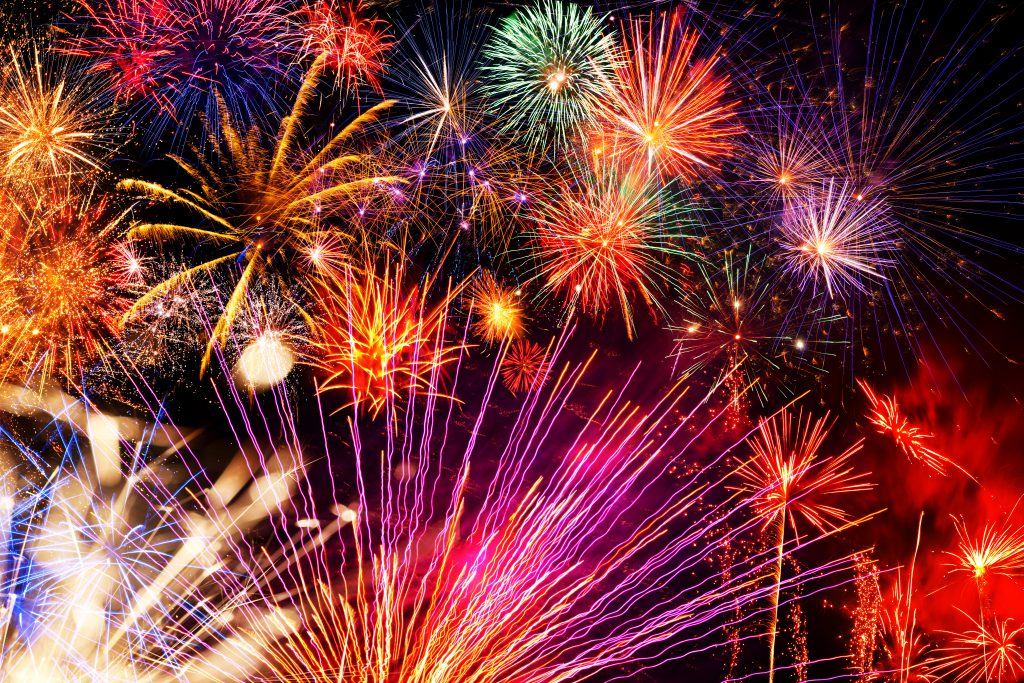 Everyone wants to see the best fireworks show on the Fourth of July. If you're still looking for a destination to spend Fourth of July, we aren't judging! Be sure to check out our blog article with a list of great destinations for Fourth of July! The list includes destinations that scatter the US and sceneries which include the city to the small town to the beach! No matter where you choose to go on your patriotic adventure this year, you are guaranteed to have a great time! Let us know your favorite Fourth of July destinations in the comments down below!