A popular summer travel destination, Cape Cod is located in Eastern Massachusetts and is known for beautiful beaches, a laid-back feel, and it's many wealthy and/or famous residents. The Kennedy's have always had a home here as well as Meg Ryan, Harry Connick Jr., Ben Affleck, Carly Simon, James Taylor, and Michael J. Fox to name a few. Author Henry David Thoreau also wrote about the Cape in his narrative aptly named Cape Cod, which was published in 1865. You can read an excerpt of Cape Cod here. Despite its reputation as a summer destination, it is also home to a year-round population of about 220,000 people.
History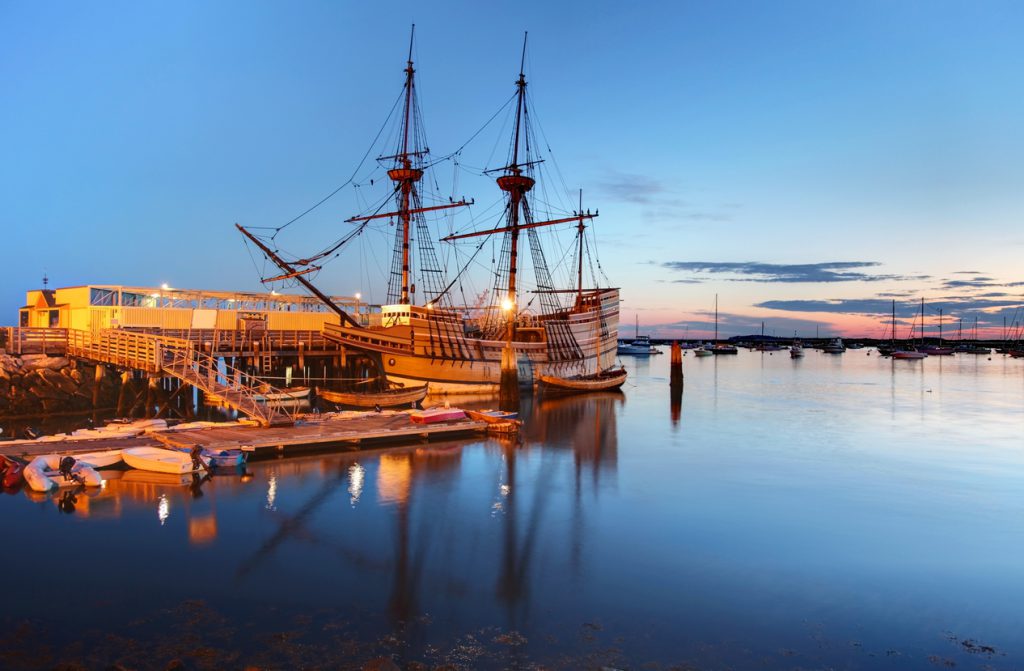 Cape Cod's history is a rich one. Most people mistakenly think that the pilgrims landed in Plymouth. However, that was where they decided to settle. The actual truth is that they landed in Cape Cod first in Provincetown in November 1620. The stayed long enough to create the Mayflower Compact before they headed out again to find a better place to live with fresh water and richer soil. That settlement place was indeed Plymouth, Massachusetts.
Soon afterwards settlers decided to stay on the Cape founding fishing villages all along the coastline and as the fishing industry grew so did the need for boat builders, salt makers, cranberry farmers, and whaling ships that brought back oil and whalebone. The Cape's growth continued from there.
Cape Cod is no stranger to technological history either. In 1879, it was connected to Europe by an undersea telephone cable that spanned a distance of 4000 miles from Orleans to Brest in France! Later on Guglielmo Marconi set up a wireless telegraph station that communicated with Great Britain.
Districts
Cape Cod has 559.6 miles of coastline and as such attracts beach lovers from all over the world. Residents, however, break the Cape down to several distinct districts defined by which part of the 'flexing arm' of Cape Cod you're standing in.
The Upper Cape (green section) consists of the towns of Bourne, Falmouth, Sandwich, and Mashpee and is the closest to the mainland of Massachusetts.
The Mid-Cape (blue section) consists of the towns of Barnstable, Yarmouth, and Dennis and has a lot of beautiful beaches including a very popular windsurfing destination called Kalmus Beach.
The Lower-Cape (orange section) & Outer Cape (brown section) consists of the towns of Harwich, Brewster, Chatham, Orleans, Eastham, Wellfleet, Truro, and famous Provincetown. The Outer Cape has some of the most popular beaches in the United States such as Nauset Light Beach, Coast Guard Beach, Race Point Beach, Ballston Beach, and Skaket Beach. It is also known for the numerous great white shark sightings that are seen there.
Things To Do On The Cape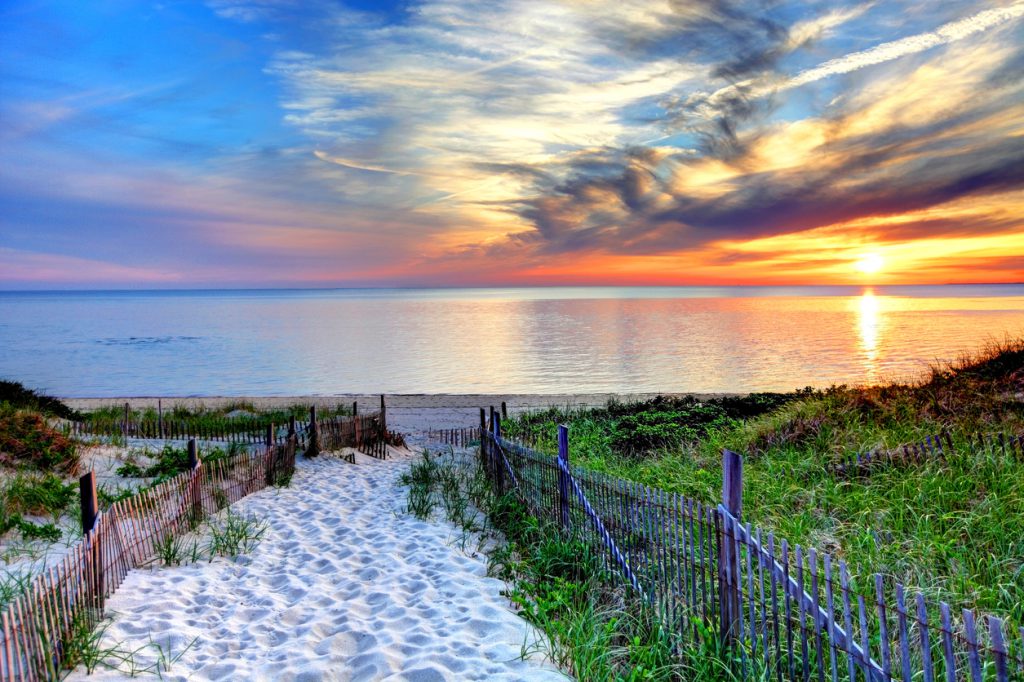 Go to the beach!
This is probably the number one thing people want to do when they are on Cape Cod and rightly so. After all, the Cape is surrounded by water and sandy beaches but how do you know which ones are the best if you're not a resident? Generally any beach you pick will more than likely wow you but if you want to know what the locals think check out this article called "Heaven on Earth: The Best Cape Cod Beaches" by CapeCod.com.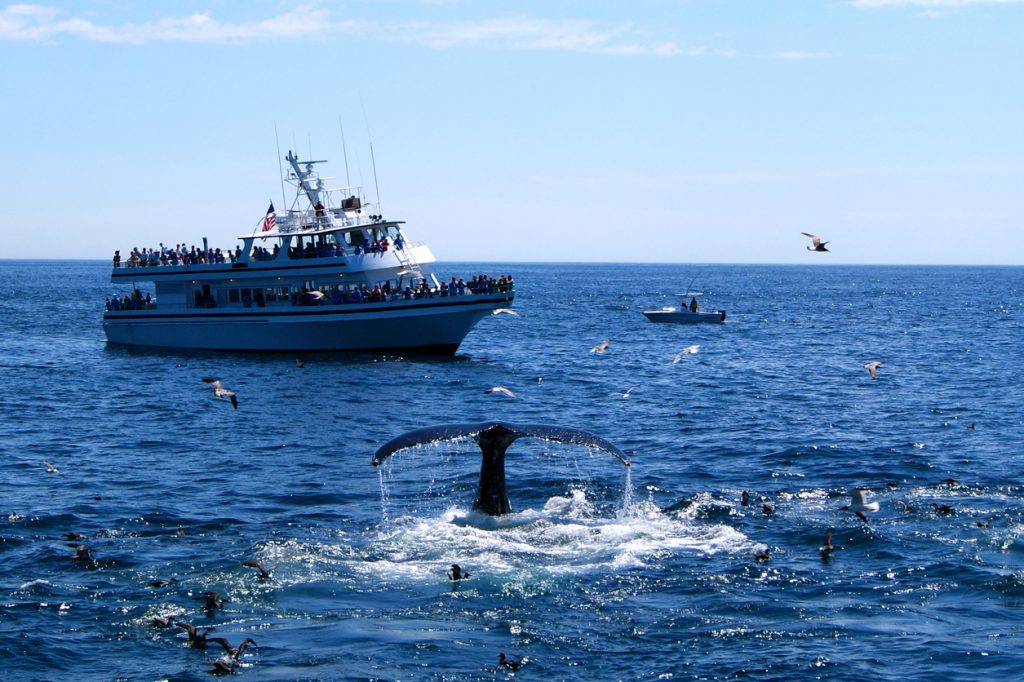 Boating, Fishing, and Whale Watching!
Regardless of your preferences of how you like to spend your time on the water, Cape Cod has the just the experience to please everyone. From hiring a fishing charter to catch your own dinner to taking a whale watching cruise to enjoying the waters in a luxury yacht, the Cape will not disappoint. There are multitudes of charter companies that can make your type of adventure happen and create the vacation of a lifetime. For a listing of some of these companies check out the Cape Cod Chamber of Commerce site here.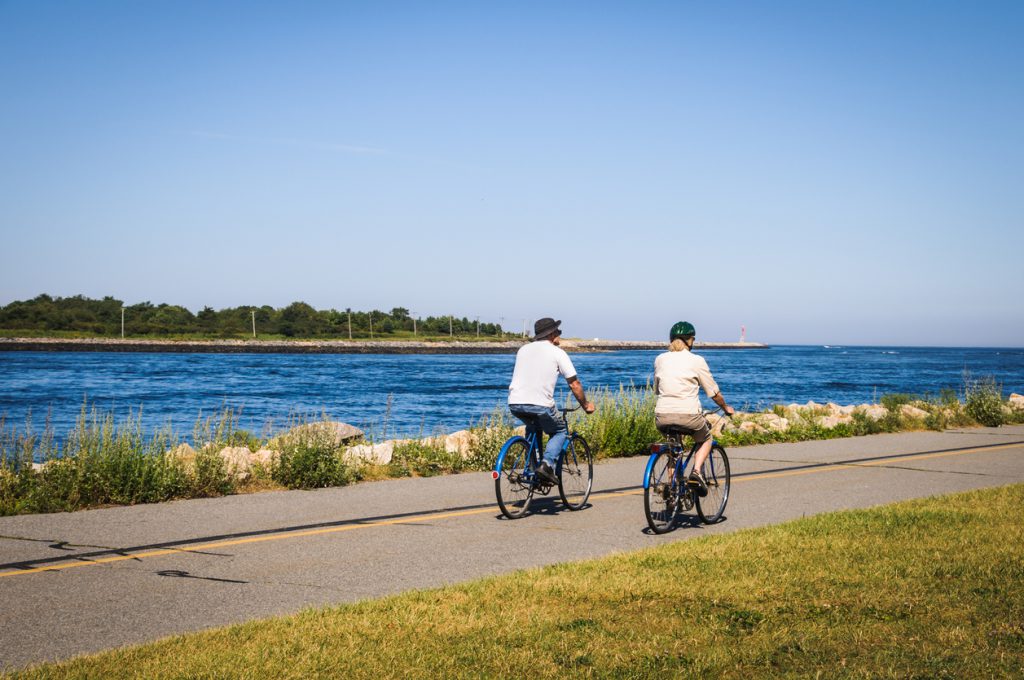 Get Active – Biking, Hiking, Sailing And More
If being more active is your idea of a great vacation then Cape Cod is ready for you. In addition to all sorts of boating adventures, the Cape offers everything from camping to biking to hiking/walking trails to golfing to kayaking to bird watching to sightseeing tours and much more. If you have the desire to do it, the Cape can make it happen. Check out this Cape Cod Chamber of Commerce list of activities available here.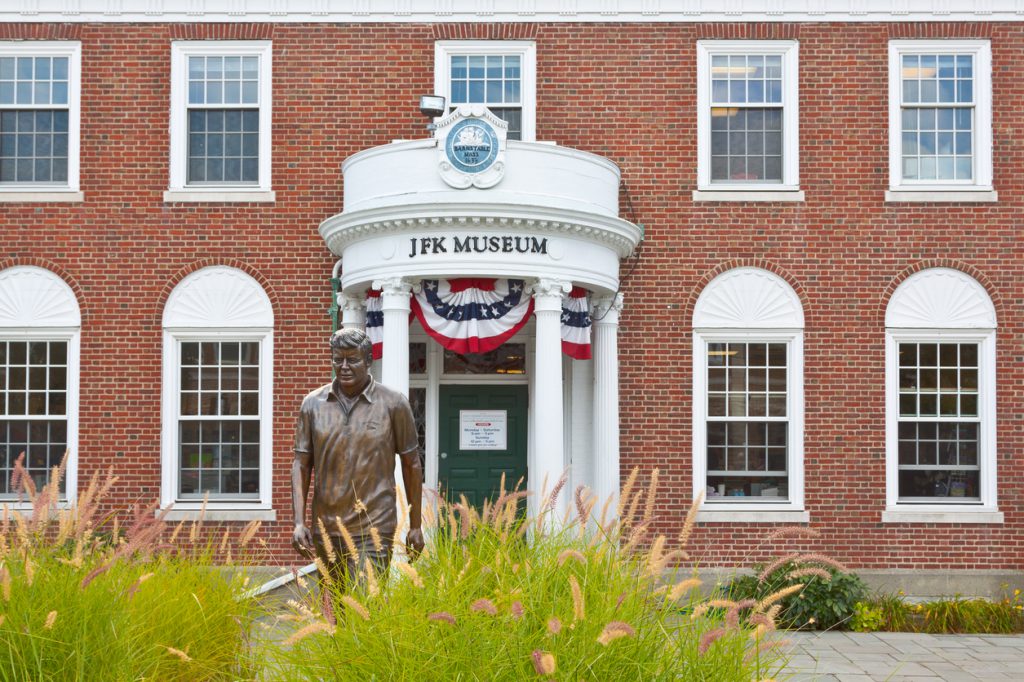 Museums
Now if your preference for activities runs more along the lines of museums and art galleries then you're in luck. Cape Cod is well known for attracting artists to its shores and the numerous art galleries located throughout the area are proof of that reputation. You will not have a lack of places to go and art works to look at here.
The same is true for the museum aficionado. There is no lack of things to learn here, from the Heritage Museums and Gardens to the Sandwich Glass Museum to the Cape Cod Maritime Museum to the Pilgrim Monument and Provincetown Museum you and your travel companions can find out all the historical background you could ever hope to know. For more information check out this ultimate list of museums on Cape Cod here.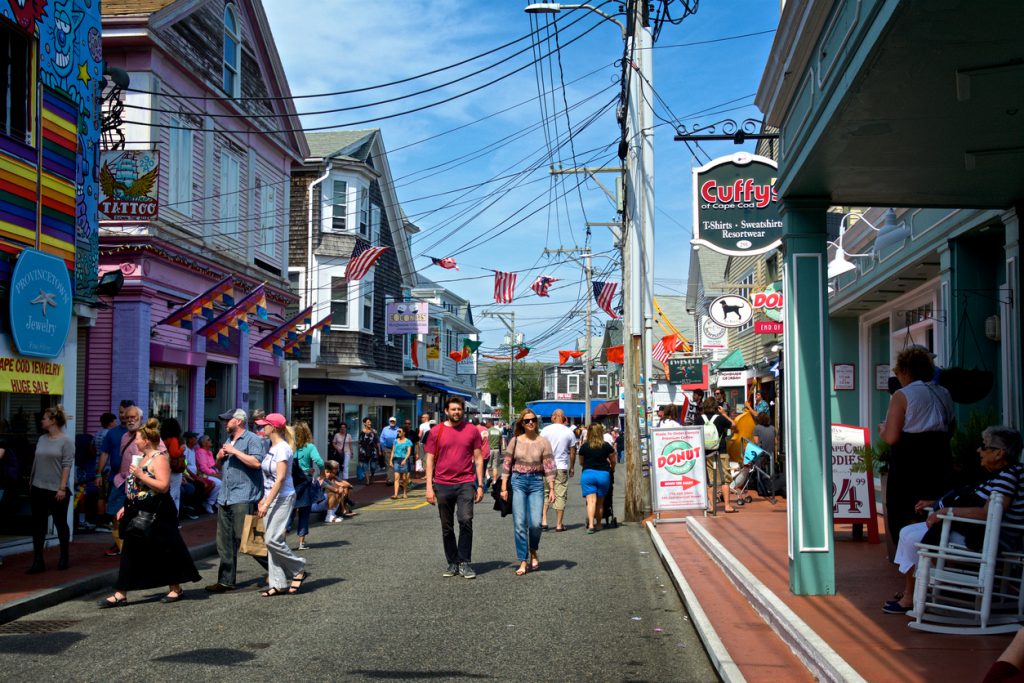 Shopping
No vacation is complete without finding something unique to take home that will remind you of the great time you had and Cape Cod has a multitude of shopping venues to please everyone. If you're a fan of quaint Main Streets you will find that most towns here have one lined with shops, galleries, restaurants, and bars. CapeCodTravel.com put together this great list of each town's Main Streets and what you'll find there.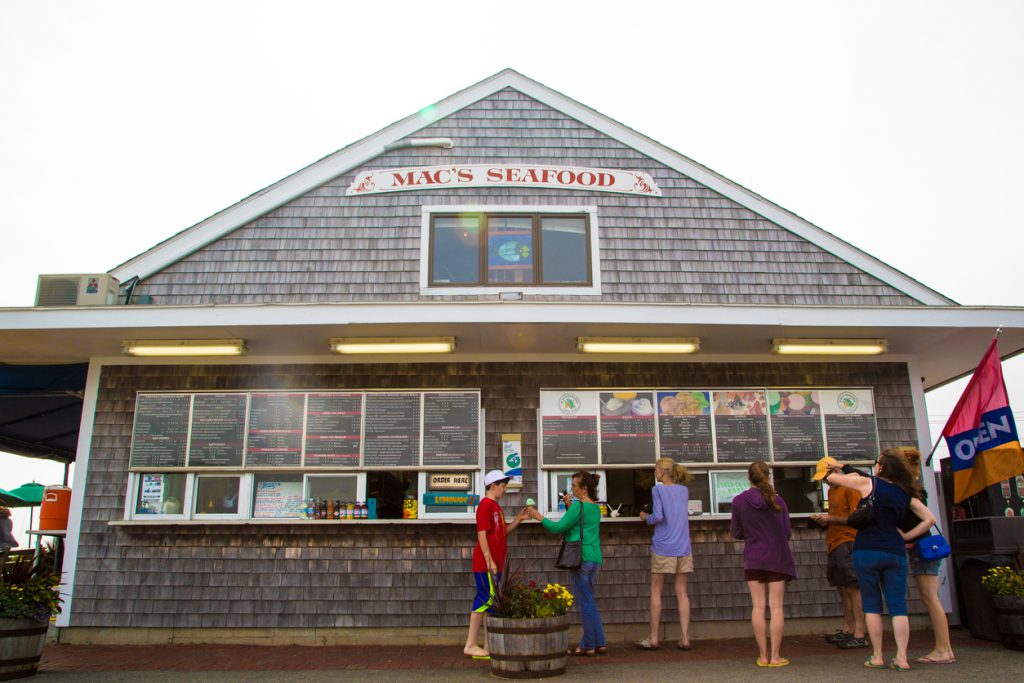 Eating
Lastly, but not least importantly, is the activity everyone likes to indulge in and that's experiencing the local flavors and gastronomical delights. Not surprisingly you will find a lot of great seafood restaurants on the Cape, however, you will find also everything from expensive, high-end restaurants to clam shacks and casual beach-side eateries.
Also, it needs to be mentioned that the locals consider themselves ice cream aficionados and that reputation is seen by the amount of ice cream parlors you'll find here. Regardless of their appetites, everyone in your party will find something to make their stomachs happy while visiting Cape Cod. Check out the Travel Channel's article on Cape Cod's Best Restaurants here.
As you can see Cape Cod offers an amazing amount of variety for visitors and residents alike. Whether you're planning on moving there or just taking a well-deserved vacation, Cape Cod is an extraordinary place that will create memories for years to come.