For this week's Travel Tuesday destination, we're heading out west to sunny California to visit one of the state's most highly-rated campgrounds, Barstow/Calico KOA. KOA campgrounds are known for their beautiful views and amenities, and Barstow/Calico is no exception.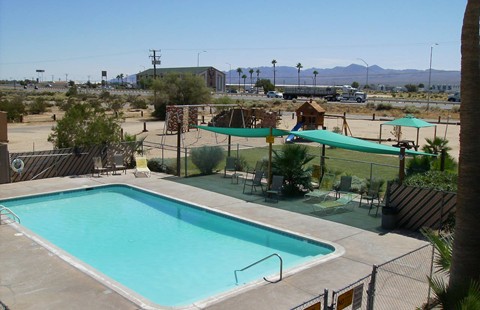 Located conveniently between Los Angeles and Las Vegas, the Barstow/Calico KOA has perfect weather for camping all year-round. The RV accommodations include 70-ft pull thrus with hookups, dividing hedges, free cable and WIFI. Pets are also welcomed and are allowed to run freely, as long as their owners are supervising. Some of the many fun family activities include the pool, bike rentals, playground, and new 3000 sq. ft. basketball court.
If you're heading out west any time soon (or you're already there) make sure you check out all the beautiful RV campgrounds that California has to offer. For more great campgrounds and travel destinations all across the US, make sure you visit RVUSA.com and stay tuned to our daily blog! We'd love to hear about your camping experience at your favorite campgrounds, so please leave us a comment below or tell us about it on Facebook!
Save
Save
Save