The snow is melting, the sun is shining and the flowers are beginning to bloom, it's perfect weather for RVers to break free from their winter cocoons and begin their travels again! Spring time is here and there are tons of flower shows and events around the country that you need to see this year. We've compiled the best flower shows from around the country to make your Spring an enjoyable one!
Dallas Blooms
Dallas, Texas Feb. 25–April 9
Dallas Blooms is "the largest floral festival in the Southwest," with over 500,000 blooms including tulips, violas, poppies, azaleas, Dutch Iris', hyacinths, pansies and daffodils! Each weekend, a new theme is introduced such as "Peace Love Freedom Fest," "Ann's Diner," "The Power of Art," and many more until the festival ends. Check out more about the Dallas Blooms Festival!

Epcot International Flower & Garden Festival
Lake Buena Vista, Florida March 1–May 29
As one of the premier vacation spots, Disney continues to provide amazing shows and events for families all over the world to experience. The Epcot International Flower and Garden Festival is no exception, delivering stunning interactive gardens and sculptures throughout the park. In addition, enjoy food from around the world in the World Showcase and enjoy concerts each weekend! Learn more about the Epcot International Flower & Garden Festival.
The National Cherry Blossom Festival
Washington, D.C. March 15–April 16
The National Cherry Blossom Festival is an annual celebration, spanning four weekends and commemorates the friendship between Japan and the U.S. The festival coincides with the "blooming period" of the cherry trees, reaching a "Peak Bloom Date" in which 70% of the blossoms are open. There are numerous tours and events that are held during this time period and you can even watch a "blossom cam!" Learn more on the National Cherry Blossom Festival.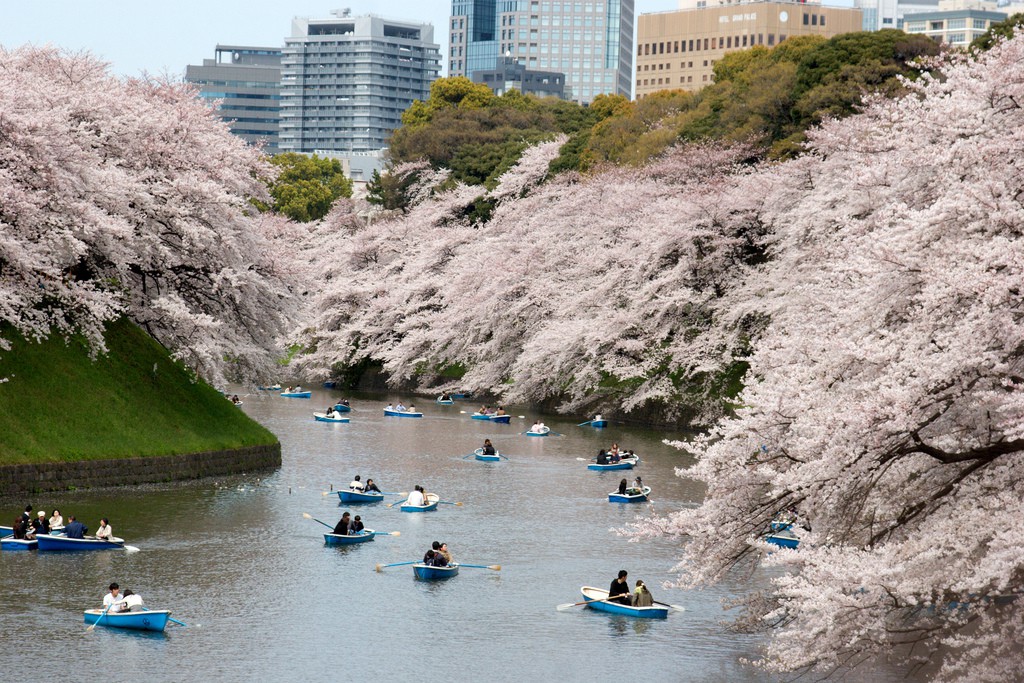 (photo courtesy of Kimon Berlin from Washington, D.C. USA (April 5th, 2009),[CC BY 2.0 (http://creativecommons.org/licenses/by/2.0)]  https://www.flickr.com/photos/kimon/3451082281) 
Coronado Flower Show
Coronado, California April 8–9
The country's largest tented flower show, the Coronado Flower Show has been an annual tradition since 1922. The 2-day event features landscape displays, competitions, lectures, demonstrations, entertainment, shopping and much more with the added benefit of being in beautiful San Diego, California! Learn more on the Coronado Flower Show.
Tulip Time Festival
Holland, Michigan May 6–14
The whole Holland, Michigan community gets involved in this week-long festival, over 5 million tulips are planted throughout City parks, public attractions and along city streets. During this week, Dutch dances, carnivals, time runs, trolley tours, fairs, exhibits, and parades are held to celebrate Spring and the Dutch heritage. Learn more about the Tulip Time Festival.