Life on the road is an incredible adventure! Visiting some of the most beautiful locations in the States with the freedom of your own personal home on wheels. While the RV lifestyle can be wonderful, it also takes some serious planning and preparation.  No matter if you are full-timing it on the road or enjoying weekend getaways, you should be prepared for anything! With the Togo RV Companion App you will have helpful tools for your RV journey at your fingertips.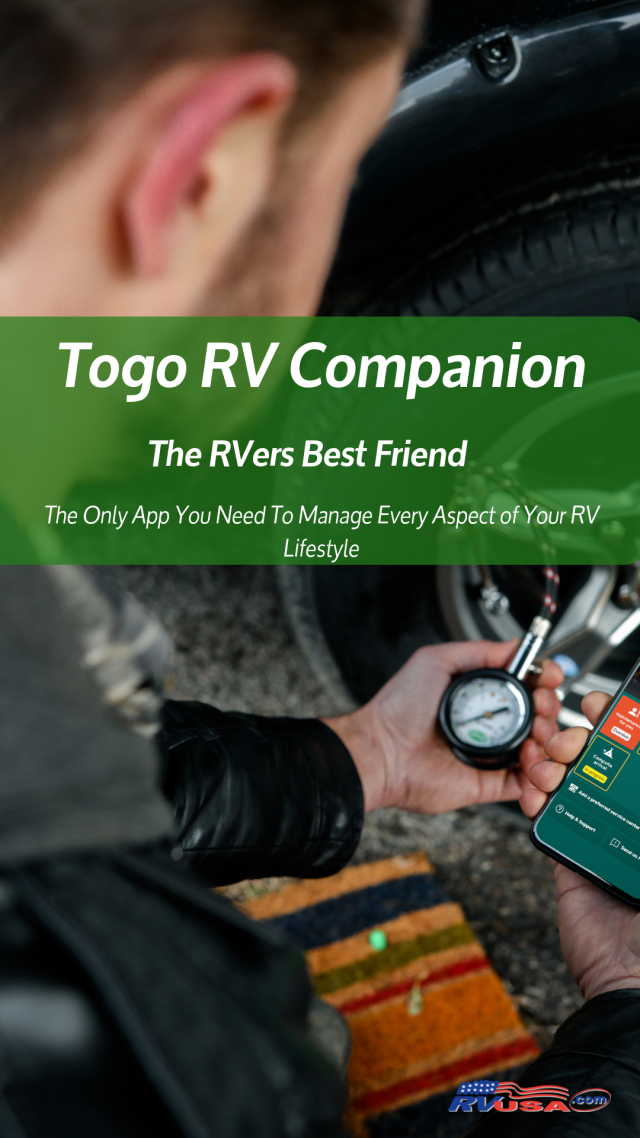 *This post has been sponsored by Togo. All opinions are 100% my own*
Runs With Togo
Everyone remembers the story of Togo the dog, right? The sled dog who saved a town in Alaska during a diphtheria outbreak in the 1920s. This dog ran 265 miles to get the much-needed medication back to the people of the town… Remember the movie Balto? He was one of the dogs on the team which was led by Togo. Balto may have become known for running the last 55 miles of the treacherous journey, but Togo is now being properly recognized as the true hero of the day. So even if the name Togo isn't familiar to you, the story should be.
So what does this hero dog have to do with a modern day RV App? Well, the Togo App developers were inspired by the endurance and desire to lead the pack of Togo and wanted to create an App that would share the same qualities. Think of the Togo app as your new best friend, running beside you at all times to keep you safe and organized on the road.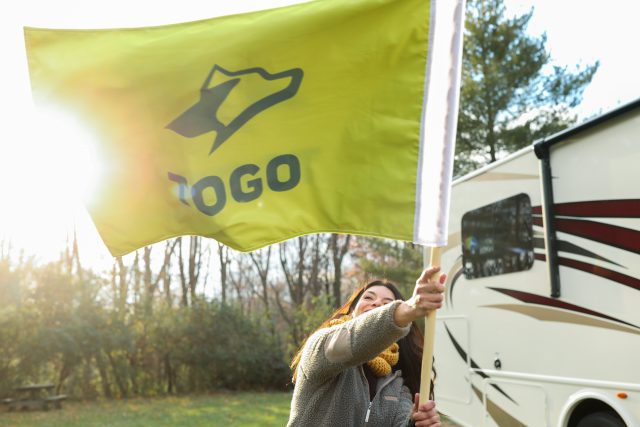 What Is Togo
Togo is an RV App built in collaboration with Thor Industries and thl. These two industry giants combined their knowledge in order to bring together the best of the worlds of travel and technology. When these two worlds combine, users are blessed with a personalized experience to help them manage their RV lifestyle. The people at Togo want to transform the way that the RV industry views technology and make RVing easier for the general population.
Combining technology and the simplicity desired by RV owners, the Togo app makes for a trip you won't forget. I love simplicity, so this is an App that really resonates with me. I don't want too many things to have to click on or worry about… This was easy to figure out but still extremely useful for the typical RV enthusiast.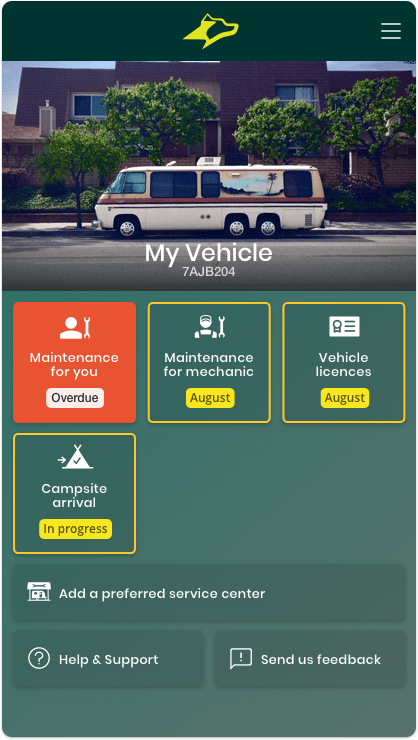 Plan Your Trip
One of my favorite features of the Togo App is the trip planning! They have partnered with Roadtrippers to make planning any trip a breeze!
Search for your desired destination and easily locate points of interest along your desired route. Looking for campgrounds? Places to eat? Things to see? You can find them all and plan your epic road trip right on the app!
With the partnership, you can seamlessly move between Togo and Roadtrippers in order to plan your trip with ease and simplicity… Because who wants to spend a ton of time planning when you could go ahead and head out already!?!
I was able to easily plan an upcoming trip by using the features in the App. We found campgrounds and hotels along our route along with some really fun local attractions that we wouldn't have been able to find otherwise!
Make Some Extra Money
Another aspect of the Togo app that I found fascinating was the Rent Your RV Feature. Togo partnered with Mighway in order to offer a peer-to-peer RV rental platform where you can earn some extra income while you aren't using your RV!
I mean, who doesn't want some extra money? And peer-to-peer rentals are huge right now across all industries, from rooms to homes and even cars… So why wouldn't RVs be included in this booming rental business!!?!
All of the renters are verified through the company so you know your rig is in good hands! Not only are the renters verified, the company's comprehensive insurance will give you peace of mind to know that any incidents or accidents will be fully covered!
So if you aren't using your rig for a bit, rent it out with Togo and Mighway… Make some extra income to use for your next epic adventure.
Togo App Features
Togo offers you more miles and less trials with their ever expanding list of features to simplify your life.
Manage RV Maintenance
Maintenance is an integral part of RV ownership. Togo helps you stay on track with a good maintenance routine. Manage your routine checks and know exactly when you need to schedule a service appointment. The Togo app also offers custom prompts that you can set up to remind you to check smoke alarms, inflate your tires, and more to make sure your RV is fully prepared for your next adventure.
RV Checklists
Keep yourself well organized with the specialized checklists the Togo app provides. These are perfect when packing for your trip, preparing for your journey home, or arriving at your campground. These checklists are pre-created and are aimed at giving you peace of mind while preparing to head out on an adventure.
RV Service
You can keep all of your service contacts in one easy to access place! You never know when you will need to quickly access your RV center number or the website of RV parks along your planned route. With Togo you can keep all of this info handy and easy to access when you need it.
Custom Notifications
Need to set up some custom reminders? Not a problem with Togo. Set up a set of custom alarms and notifications to remind you when you need to do tings such as renew registration. You can even enter in payment reminders with the associated costs and have important information in the notes section.
Features Coming Soon
Togo is constantly expanding and adding new features to simplify the lives of RV enthusiasts nationwide.
RV Owner's Manual
Keep a digital copy of your manual right at your fingertips!
How-To Guides
Togo is working hard on adding expert how-to content to take the guess work out of RV maintenance.
Roadside Assistance
Feel confident when you travel with Togo and know that help is only a call away.
Recall Notifications
There is nothing worse than not knowing about a recall! Togo will be adding in a notification system to keep you up to date on all manufacturer recalls to keep you safe and aware.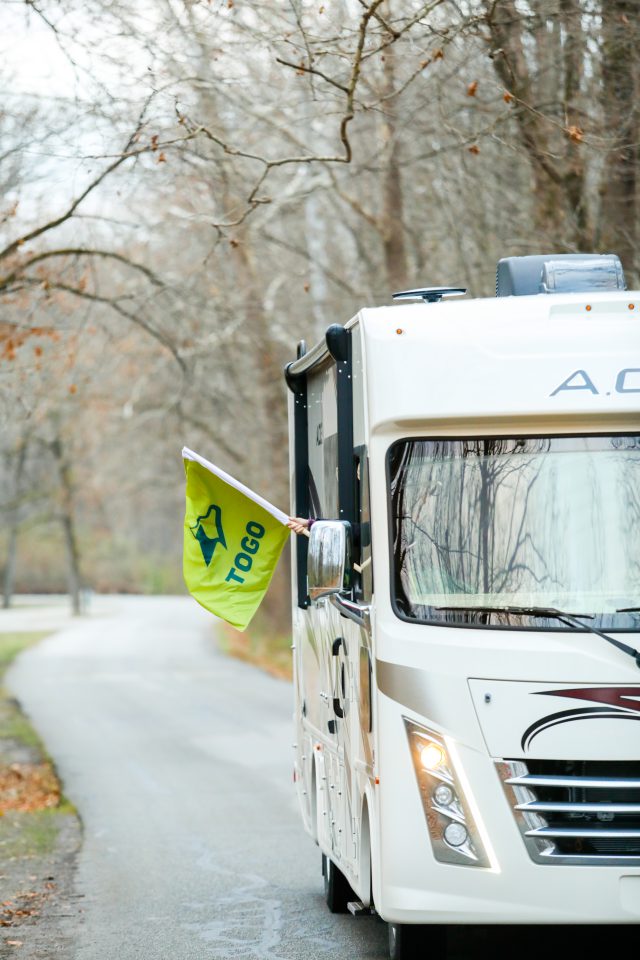 The Clever RV Camping Companion
Technology is rapidly advancing and here to improve the lives of RVers everywhere. With the Togo App, you will be on the forefront of the RV App movement and be privy to all of the amazing features they have to offer. The app is available to download for free in the US Apple and Google App stores, so really you have nothing to lose!
For me, I know having something to help remind me of all the important dates I need to remember is a God send! As a busy mom, I have enough to remember and the Togo App takes a lot of the guess work out remembering maintenance, planning a trip, and making sure everything is ready to hit the road.
So go ahead, don't just take my word for it… head on over and check out the Togo RV App for yourself and let me know down below what you think!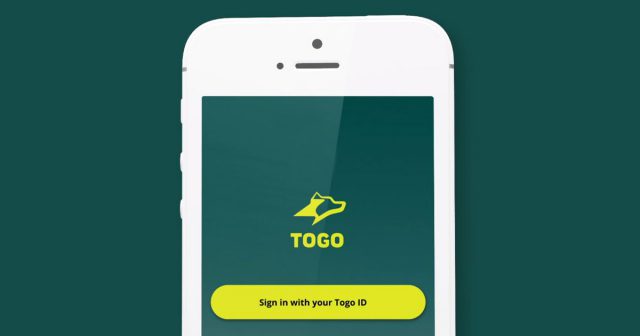 Don't forget to stay up to date with all of our exciting RV and camping content on Facebook, Twitter and Instagram!