We frequently receive emails and calls from RV owners asking where they can get a copy of the owner's manual for their particular brand of RV or trailer. While we don't carry manuals, we're still here to help RVers! What we can do is help put you on the right path to obtaining the manual you need.
We put together a list of the best places to find old RV owner's manuals online. But some RV manuals can be tougher to track down than others! So, we also added some tips on hunting down manuals for RVs that are no longer in business. Whether you lost the manual to your vintage camper or bought a preowned RV that came without it, here are a few tips on how to recover that lost owner's manual. We hope you find this reference helpful.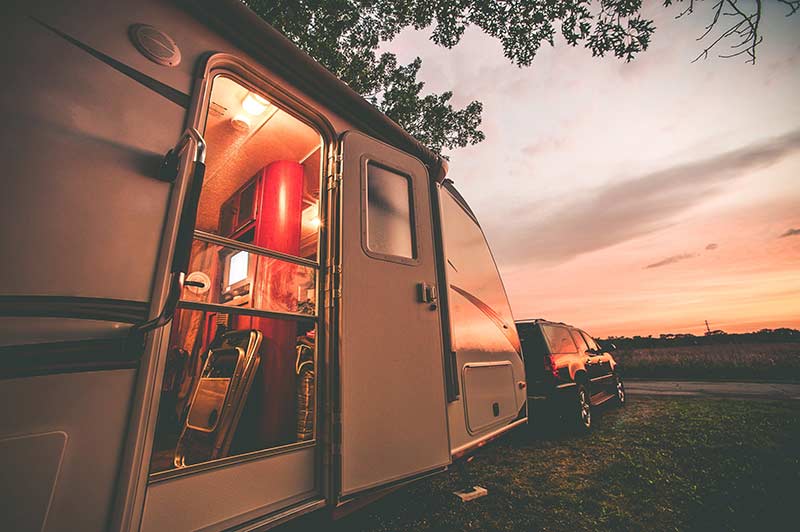 Need the perfect RV for a getaway?
Finding Your Old RV Owner's Manual Online
Usually, you can find the owner's manual to most RVs buried somewhere on the manufacturer's website. It isn't always easy to find, but usually with enough digging you'll come up with exactly what you are looking for. But to make it even easier on you, we rounded up some of the most common RV brands and the links to their owner's manuals for you. This is by no means an exhaustive list, but it's a great place to start.
RV Owner's Manual by Manufacturer Website
Click on the manufacturer name below to go to their owner's manual page.
Switch Up Your Old RV Owner's Manual Web Search
Chances are if you've found your way to this blog, you have already done a quick Google search for your old RV owner's manual. But changing up the order of your keywords in your search may yield different results! First, try searching by the model year, the manufacturer name, the RV model, and the words "owner's manual." If that doesn't yield results, try beginning the search phrase with "owner's manual for" and then list the RV details after.
Trying different search engines could also help like switching from Google to Bing, DuckDuckGo, or Yahoo. Each search engine may bring you pages that are uniquely indexed through their algorithm only. After a few searches, you might be surprised at how quickly you find the exact manual you are looking for. As you search, keep in mind that some RVs don't have an individualized owner's manual and maybe be combined with multiple models in the manual.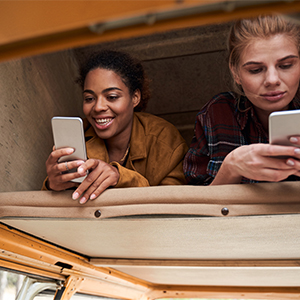 Using Online Owner's Clubs and Forums
If the manufacturer's website and direct web searches do not yield the treasure you are looking for, try online forums. These owner's clubs and forums online are great places to look for information and guidance. Some of these websites require you to register before you can ask questions and receive answers. However, other owners can be the best resource for succeeding in your quest. They may be able to direct you to the right place to find your manual, or you even be lucky enough to come across someone with the exact same year, make and model RV as you. They may be able to consult their own manual to answer the specific question that had you reaching for the manual in the first place! Manual or not, there is so much useful and relevant information to be found in these communities.
There are many RV Owner's Clubs and Associations out there on the Internet. Try searching our RV Clubs and Magazines page on RVUSA to start. You can also check out our blog on the best RV clubs for new RVers.
eBay And Craigslist for Owner's Manual
Another route for finding the owner's manual for your RV is to search listings and classified ads on eBay or craigslist. Many people find themselves in possession of old owner's manuals that they no longer need.  They list them on re-selling websites to make a few extra bucks knowing that someone out there (like you!) may be looking for it. This is especially helpful if your RV manufacturer is no longer in business and their websites and manual archives no longer exist.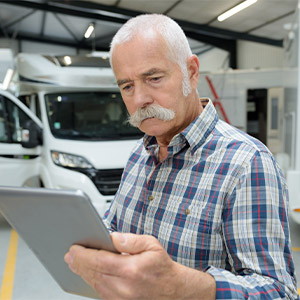 The RVUSA Facebook Group
And last, but certainly not least, you can post a request for an owner's manual for your RV on our RVUSA Facebook Group. This group took the place of our older RVUSA forum and is a great resource for finding answers to any RV question you may be having. Once you join the group, you'll be able to post requests and receive answers from other RV enthusiasts. You may also try searching older messages within our forum.
Finding Your Old RV Owner's Manual
There you have it! You have a guide to finding old RV owner's manuals online by virtually any RV manufacturer available. We hope this has been helpful to you and that it saves you hours of searching. Happy hunting!
Ready to find an RV for your adventures?