Welcome back, RVers! We know how much most of you love your motorhomes and RVs, but have you ever considered dropping the regular cookie cutter lifestyle and living in your rig full-time? We know some of you have already made the switch from a stationary house to an RV, and if you do it right, it might even be cheaper this way. It doesn't have to be a lifetime commitment. Maybe living on the road full-time for six months or a year might suit you best. Or, you can take the plunge and sell your house and most of your belongings, sell your car and live out of your RV till the end of your days. If you're considering it, we know you've got a lot of thinking to do. Let us help you out with a few tips on how to save money while RVing full-time!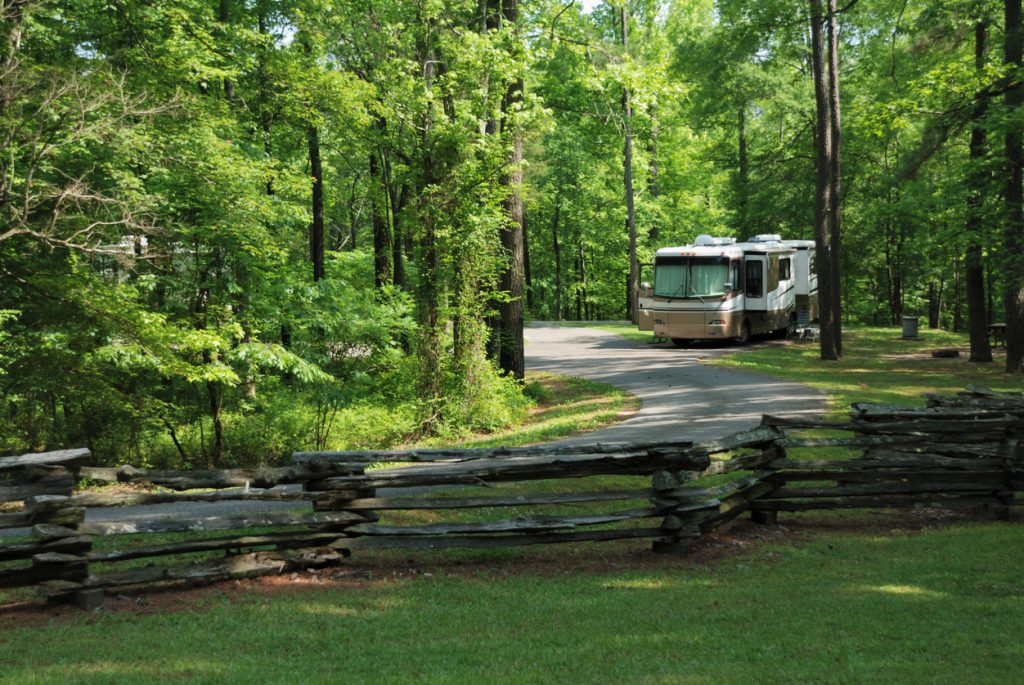 Create a Budget and Stick to It
Just like most of you do now, having a budget is crucial in saving money, regardless of where you live. Even if you don't make lots of money or you don't come from a family that's wealthy, you can still afford to RV full-time if you put your mind to it. You'll just simply have to manage your money and constantly be aware of your finances to make sure you spend within your means. If you plan to Rv full-time soon and haven't started a budgeting plan, go ahead and start one! This way, when you do decide to take the leap, it won't be as much of a shock. 
Find Free Spots to Park your RV
There are a ton of apps and websites that will help you find free spots around the country to park your RV. You can use FreeCampsites.net for a great guide on finding those parking spots. For quick, overnight parking, you can look for Walmarts, Bass Pro Shops, Cabelas and Cracker Barrels. Not all locations allow this, though, so be sure to verify ahead of time before you park. 
Boondocking
Dry camping. Free camping. Whatever you call it, it might be the best way there is out there to save money. An RV park will run you anywhere from $30-$50 or more a night, so boondocking can save you so much money. All that money you're saving can be spent on gas, food or maintenance for your RV. You don't have to boondock all the time, maybe a night or two a week is all you can do. But, the more you boondock, the more affordable RVing full-time can be! 
Stay in Locations Longer
If you typically stay in RV parks or campgrounds, a great option for you to save some cash is though extended stays. You can get weekly and monthly rates in most parks and campgrounds which are normally much cheaper than the nightly rate. You'll also save money on gas. 
Cook at Home or Your RV
Even if cooking isn't your thing, it's a necessary step in saving money. If you haven't started living in your RV full-time yet, start cooking at home now so you can save up some cash in your bank account. If you're already on the road, eating out isn't always an option, so it's time to channel your inner Julia Child and get behind that stove.
To cut down on cooking time, cook things like meats and grains in bulk so you'll have enough to last you for a few days. And you have a kitchen in your RV for a reason, right? Being able to bring a working kitchen with you is one of the many perks that people see in full-time RVing. 
Do Some Research on Fuel Prices
You probably don't think twice about paying an extra cent or two for gas when you're tooling around town in your daily driver, but it's a totally different story when you're in your RV. Even the smallest or most efficient RVs still tend to guzzle gas like there's no tomorrow, and the big Class A motorhomes can often get as little as six miles per gallon. And they can hold up to 150 gallons! 
So, it really pays off to pay attention to which gas stations have the best prices. And be sure to give yourself a few options, too. Nothing is worse than pulling into a gas station only to realize the lot isn't big enough to maneuver your RV out of. 
Stay at Parks or Campgrounds During the Off Season
Popular campsites often fill up months in advance, so it's a good idea to stay during the off season to increase your chances of getting a spot. National Parks, State and Local Parks also tend to offer lower rates, sometimes as low as $13-$15 a night. Sometimes, though, there are restrictions on how long you can stay at these parks. It's typically 14 days, but with that low of a rate, you really can't complain! 
If you RV full-time, what are your tips for saving money? Let us know below!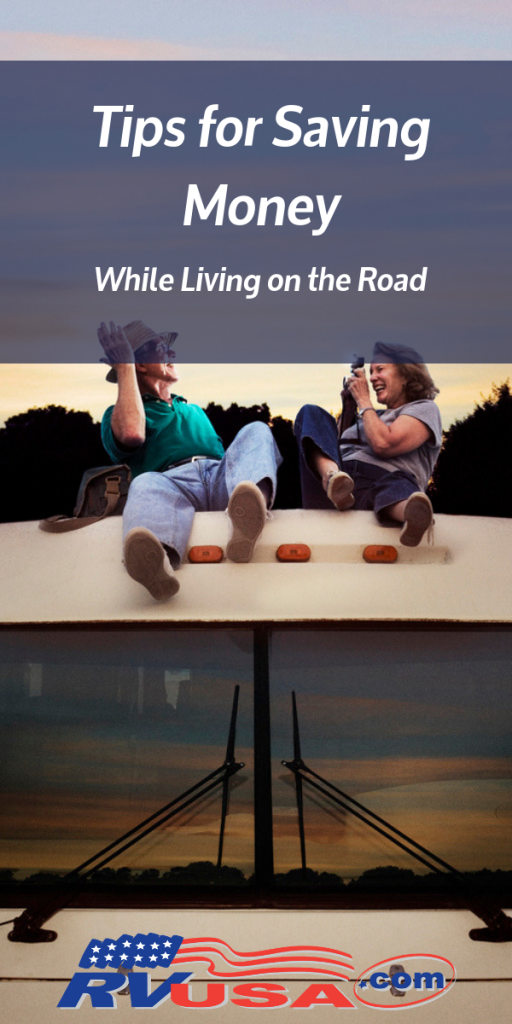 Don't forget to stay up to date with all of our exciting RV and camping content on Facebook, Twitter and Instagram!