Our throwback Thursday vintage RV is truly a home on wheels. This 1970 Holiday Rambler Black Diamond 11 is a unique truck camper with all the amenities you need.
Holiday Rambler, one of the nation's top motorhome manufacturers, has been building RVs for over 40 years. Their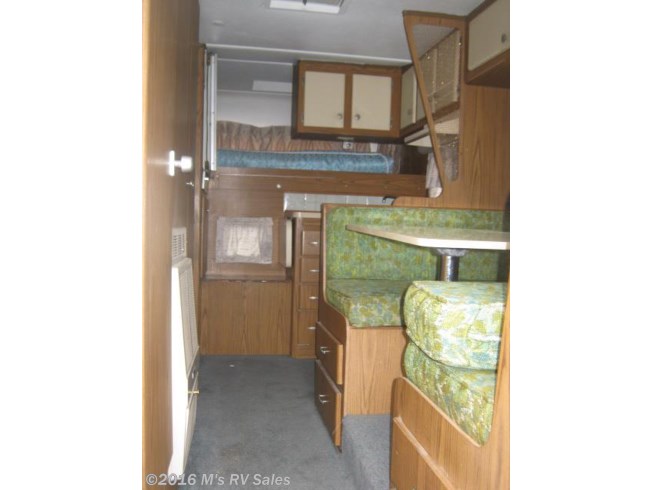 innovation and reputation for building durable, quality RVs were responsible for many RV firsts including built-in refrigerators, holding tanks, kitchen slide-outs and more.  This 1970 Black Diamond is a used, 11-foot camper complete with bed, dinette, and kitchen space. The kitchen features a double sink, and the unit also includes a half bathroom with one sink and toilet.
This retro motorhome is in good condition, and is on sale for just $1,800 at M's RV Sales in Berlin, Vermont. To make an offer on this unit, or get more details from the seller, call 802-229-4741 or click here. RVUSA is dedicated to connecting you with anything and everything RV! Check back on the blog every Monday for the Find of the Week, Tuesday for Travel Destinations, Wednesday for Dealer Spotlight, and Friday for Tips and Tricks. If you have any thoughts, memories or comments, leave us a message below!
If you'd like to receive our daily blog posts directly in your inbox, click here to join our free email list.
Save