Looking for a vintage trailer with modern features? Something that has that 60's charm but updated comfort? You're in for a real treat for this week's Throwback Thursday vintage RV: 1962 Shasta Astrodome.
In the 40's, the first Shasta was made for mobile military housing. Little did the makers of the Shasta house trailers know that this would turn into something huge, sparking a huge interest in Americans with an incredible amount of wanderlust. Shasta is still the epitome of the American dream, taking travelers miles across the country on exciting adventures. It began providing freedom and the desire to wander and explore what the country has to offer. In the 60's, the travel trailers became more popular with Shasta being the most recognizable recreational vehicles on the road. From there, the wanderlust of Americans grew stronger. Today it's stronger than ever.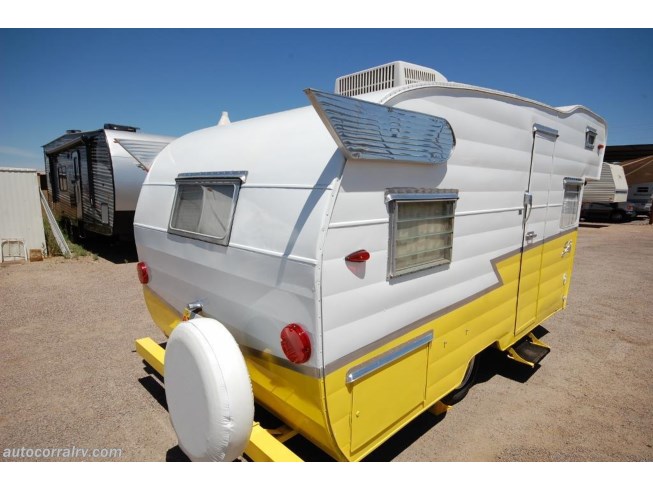 Looking at the outside of the 1962 Shasta Astrodome, you can see that the vintage trailer was well taken care of. With the top half of the exterior being a sleek white and the bottom half being a bright yellow, the two halves are divided by a gold lightning bolt. On the back, the legendary Shasta wings are placed. The entire exterior is engulfed in the vintage paneling you only see on classic RVs.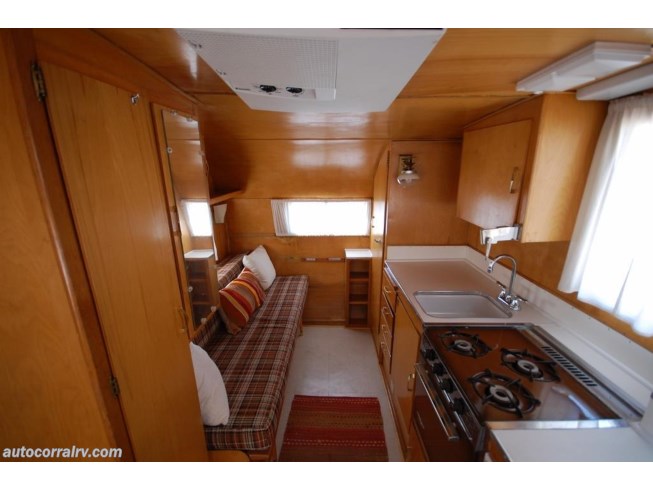 The inside is a warm wood color and is immaculately clean. It has a long sofa across from the kitchen and an actual bed in the overhang. has a U-shaped sofa area with a dining booth. The sofa radiates a vintage vibe with the 60's plaid. For a small trailer, the Shasta Astrodome has plenty of cabinet storage. The Astrodome also has upgraded features such as LED ttail lights, on demand hot water heater, a new A/C with heat unit, tile floor, fresh paint and even more.
This vintage travel trailer ready to hit the road and is in brand-new shape. Get this one-of-a-kind RV in Mesa, Arizona. To make an offer, call Auto Corral RV at 480-985-1860 or view more details here.
Click here to find more RVs that will always have style, or browse RVUSA to find the RV of your dreams. RVUSA is dedicated to connecting you with anything and everything RV!