Happy #ThrowbackThursday RVers! This week, we are featuring a vintage campground that has an atmosphere like no other. Visit The Shady Dell Campground in Bisbee, Arizona to have a unique vintage RV experience!
About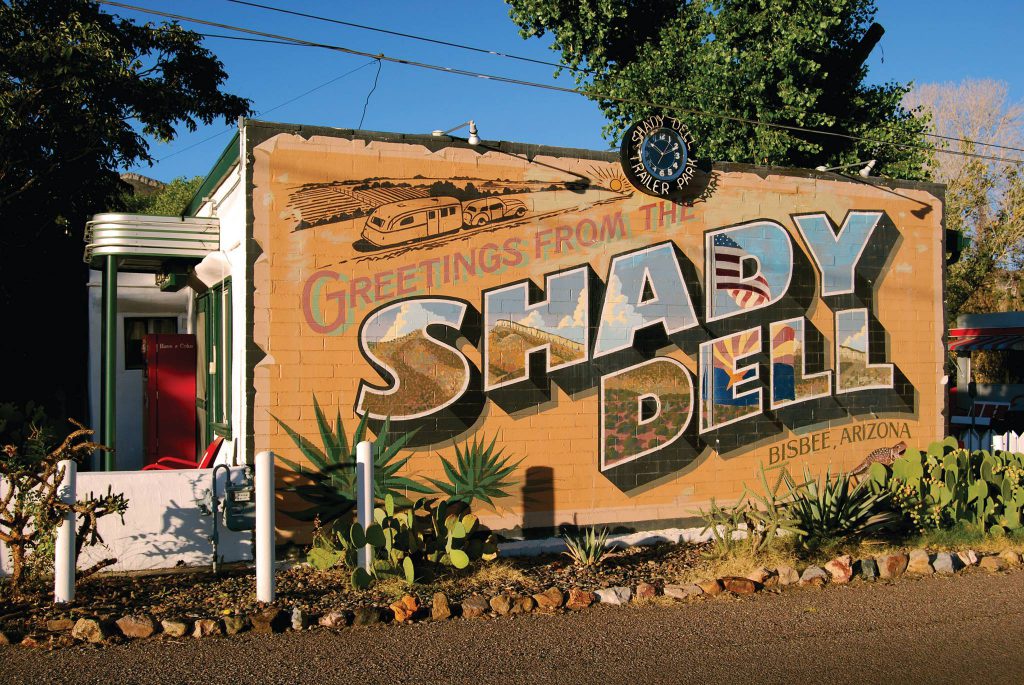 In desperate need of a getaway? Switch your next RVing vacation up with this Arizona campground. It differs greatly from those we have featured on the RVUSA blog before. The best part about this park is that you can stay in a rental vintage style RV at an already hooked up site.
This campground had it's humble beginnings in 1927 as a place for travelers to stay along their journey. The original layout included camping and trailer sites for customers to stay at in their own vehicles. The stop was a popular one along the famous Highway 80 that runs from Savannah to San Diego. The campground has now evolved into a hotel-like property featuring a number of different vintage RVs that guests can book.
While this park may be small in size with only 9 units available, it is located in a small desert city which allows for a peaceful escape from the busy city. While they no longer provide hookups for your RVs, they do prove you with a rental that is fully equipped and ready to go when you arrive! It is open seasonally so be sure to check online if the dates you want to stay are available.
Amenities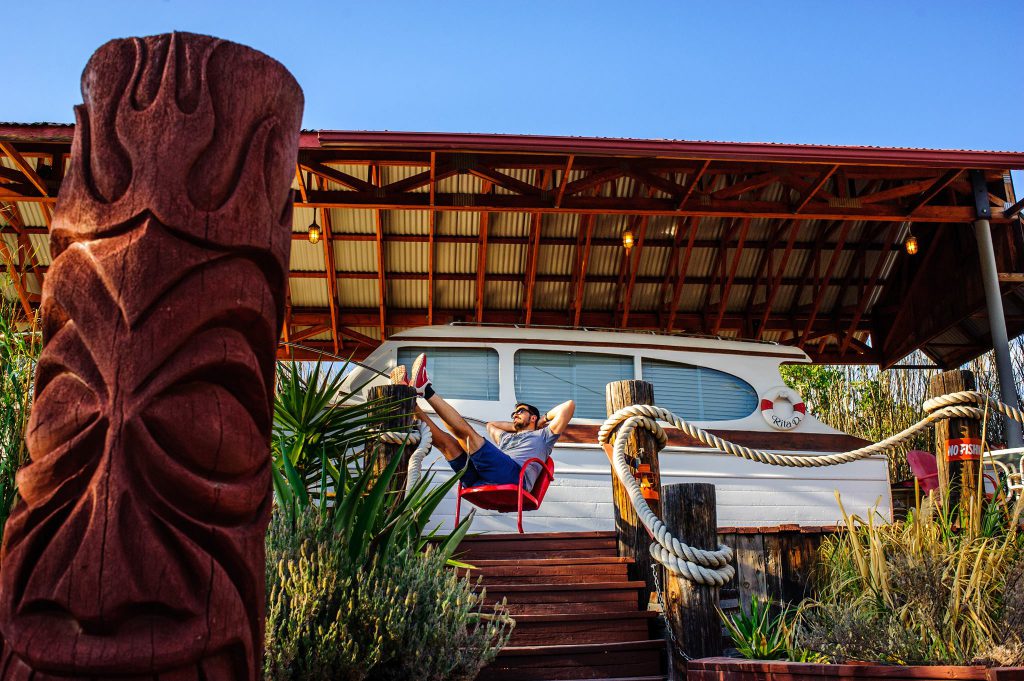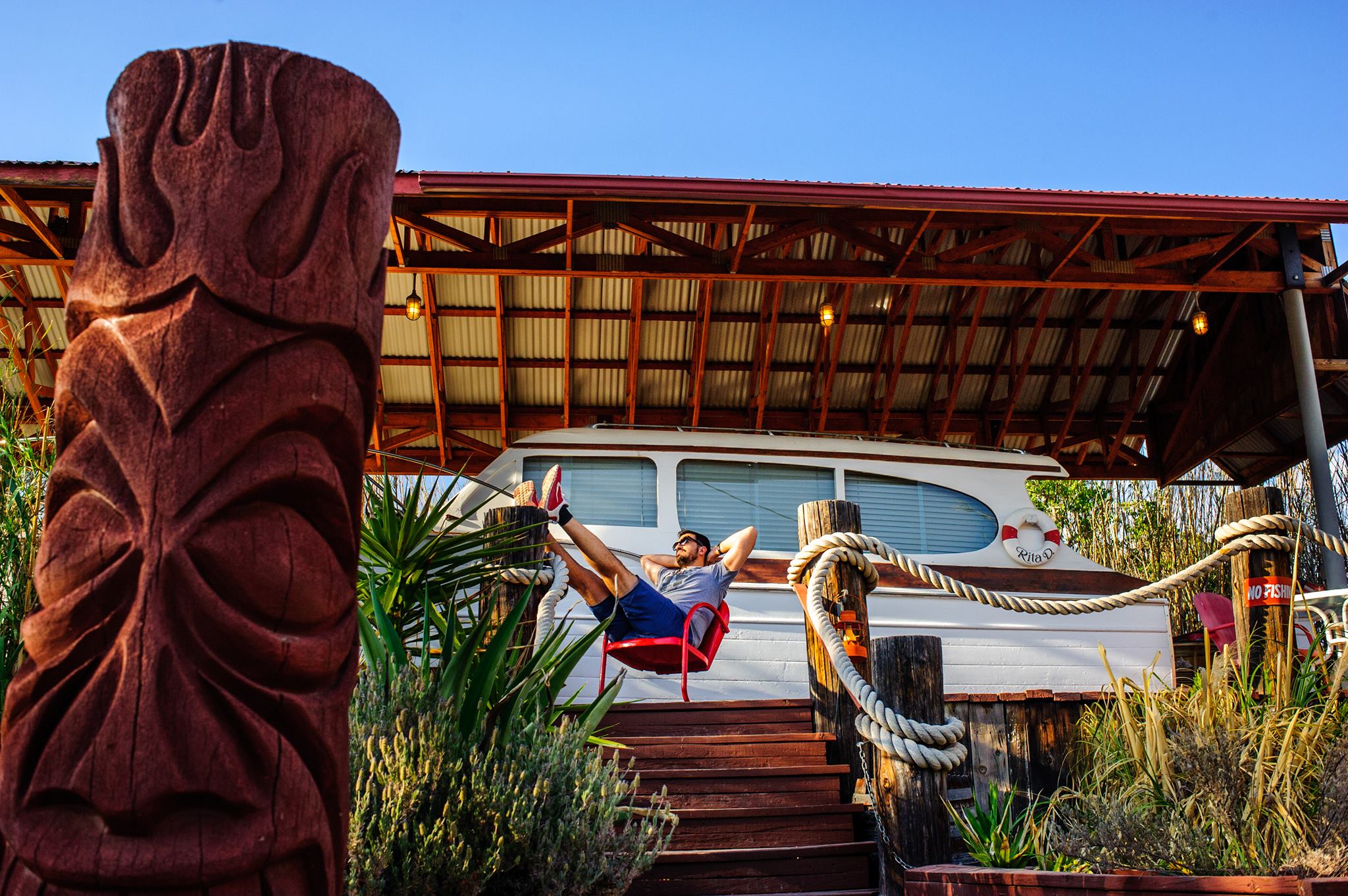 The Shady Dell is always interested in ensuring you have the best stay possible, so they offer a wide range amenities. However, because they want to keep the vintage trailer experience as authentic as possible, there are some normal amenities that are not included with every unit. Each trailer has been redone to fit it's specific time period perfectly.
When you check into your trailer, you will find bed linens, two sets of towels, dishes, kitchen utensils and mugs. Instead of a coffee maker, the trailers here have percolators with coffee. The age-appropriate amenities, like the percolators, are a large part of what makes the experience at this campground so unique. All of the trailers have functional refrigerators, however the property itself does not have any ice. They do encourage you to bring coolers and ice from the grocery stores in the area.
While it is against the rules to cook inside the trailer, visitors are encouraged to use the charcoal grills on their site to cook their food. Every unit has been upgraded to run functional air conditioning, heating and a select couple have bathrooms inside the unit. No need to worry though, full bathroom facilities are just steps away from all of the trailers! There is absolutely no smoking, pets, or children allowed on property. The Shady Dell has made this campground an adults only getaway for those who are over 15. Trailers only sleep two people with an optional upgrade in one to sleep three people.
Units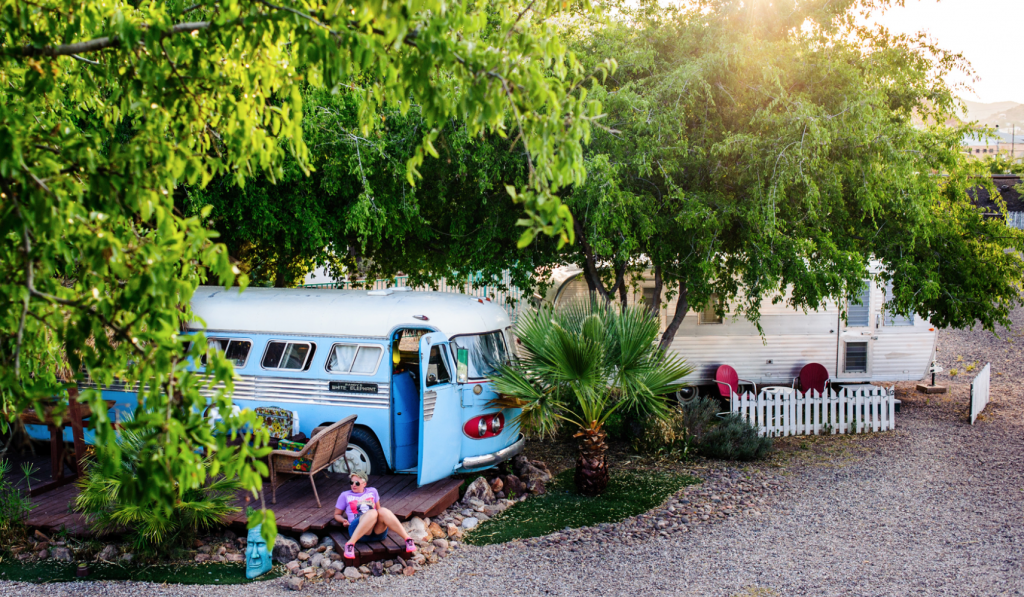 1947 Chris Craft Yacht
This RV has been restored to have a vintage nautical theme on both the interior and exterior. While there is only one bed, each trailer has the capacity to house two people. Enjoy what life is like on the water from the shore with this unique trailer style.
1947 Tiki Bus
Being the only unit to sleep three people with two beds, the Tiki Bus tends to be one of the more demanded units. Equipped with a bathroom and a hand carved bar, this luxury vintage unit is the perfect place to stay with some friends!
1949 Airstream
What says vintage RV more than the classic Airstream? Spend a night in this Airstream and enjoy the reflections of the colors on the walls off the polished ceilings. They recommend this trailer specifically for romantic getaways it is a popular choice for couples celebrating special occasions!
1950 Spartanette
This unit has a beautiful dark wood interior with two separate twin beds which makes it the perfect model for a trip with friends! As one of the couple units that contains a private bathroom, this unit combines modern luxury with vintage class perfectly.
1951 Mansion
This trailer comes equipped with a vintage TV and phonograph. The interior includes a bathroom and a full size bed and is roomy enough for two people. This is the perfect trailer to stay on a road trip to enjoy a little taste of the 50's!
1951 Royal Mansion
This 33 foot trailer is nothing short of a vintage luxury. it contains not only an enclosed bathroom and full bed, but a breakfast bar as well. Enjoy drinks with in the vintage martini glasses that can be found in the kitchen or take in the exotic atmosphere that the leopard rug exudes in the living area.
1957 Airfloat
This unit not only contains a full bathroom, but a full sized shower as well. Enjoy taking a trip back in time when you stay inside of this trailer. Relax and listen to the phonograph or watch classic shows on the vintage TV. Either way, you will have an escape from today!
1957 El Rey
While this model is commonly mistaken for the airstream, it is actually much more rare and valuable. This piece of history contains a small bathroom and a full bed. The interior is decorated with a Polynesian style and remains true to what the unit could have looked like in 1957.
1959 Boles Aero
Looking for a vintage trailer that affords you with all of todays luxuries to stay in? This is the choice for you! This adorable trailer comes equipped with a full bedroom, bathroom and kitchen. The interior has a clean, vintage decoration style that is appealing to even the most modernized travelers!
To view any of their units in more detail, visit their website.
Things to Do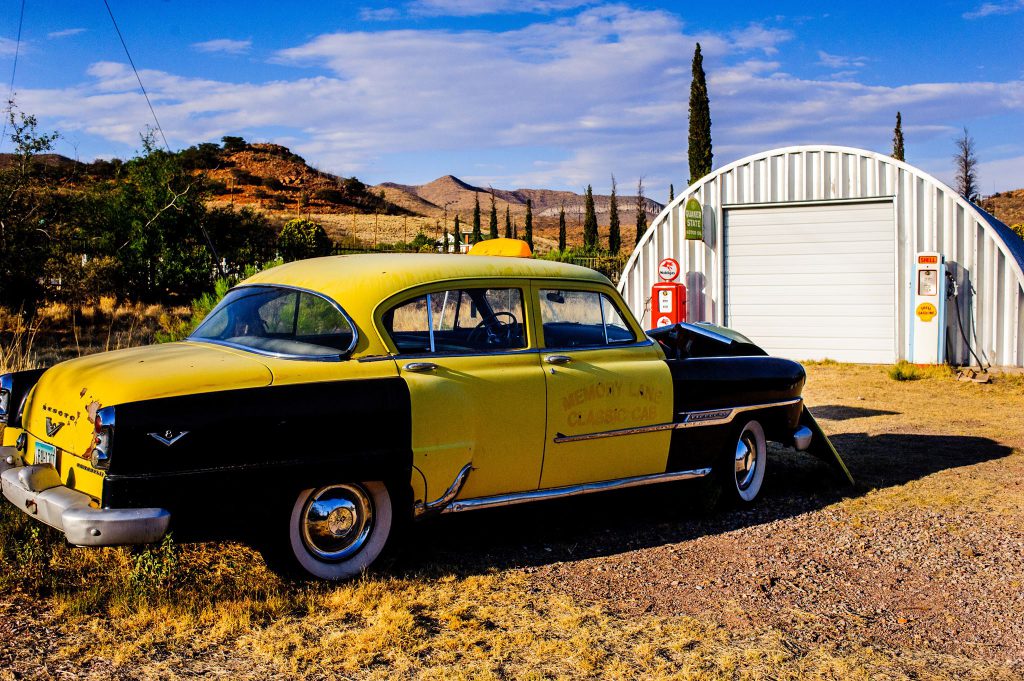 Found in a great are, The Shady Dell has so much to offer you in experience outside of the campground! Whether you are looking for something touristy or wanting an adventure that allows you to experience what life is like in the Wild West.
Close by in Bisbee, Arizona, you can find the Lavender Pit. If you love nature explorations, then this is for you! GO explore the mysterious, deep pit in the city and get an opportunity for a great photo as well.
If you're looking for more of a historical adventure, there are tours that leave from the downtown tour office as well as ghost tours through old cemeteries and mine tours that educate on the gold industry.
If you are wanting to experience something more modern than the previous activities, we suggest checking out the nightlife or the Sonoita Vineyards. Whatever you decide to do, there is sure to be an activity that you love because this city is so diverse.
This campground is smaller in size and quiet which makes it the perfect destination for any couple's getaway. Call them at (520) 432-3567 or visit their website o make a reservation to stay in one of their vintage RVs today! You are guaranteed to have an amazing experience and you won't regret it!
All photos courtesy of The Shady Dell