You've had some great adventures in your current RV, but you're ready to upgrade. With that exciting step comes a decision: "Should I trade-in my current RV at the dealership, or should I try to sell my RV myself?" There are pros and cons to each choice, and only you can decide which one works best in your situation. We're here to help lay out a few things to keep in mind with either option so that you can decide whether listing on RVUSA or turning to a dealership works best for you.
How to Sell My RV by Owner
While we will weigh the pros and cons of trade-ins vs. by owner sales, it's important to note that both are supported on RVUSA! We work with dealers who list trade-ins, but we also help RV owners who decide to sell their RVs by owner. If you're on the hunt for the perfect used RV, you can find RVs in either scenario. Just check out our guide to buying a used RV for sale by owner on RVUSA!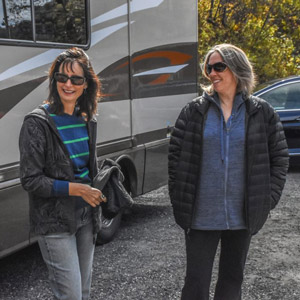 Time vs. money
The biggest thing you'll have to weigh between trading in your RV and selling your RV yourself is the trade-off between time and money. In most cases, those who pick the "sell my RV myself" option get more money than those who trade their RV in. However, you'll also have to spend the time and effort it takes to list your RV online and show it to potential customers. With a trade-in, your rig may be worth less to the dealership than it is when you sell it yourself because the dealership still needs to make a profit off of the vehicle when they turn it around to sell it, but you're guaranteed at least some money and the dealership is the one who has to worry about re-selling.
On the other hand, trading in your RV when you haven't paid a significant part of it off could leave you upside down on the vehicle. When you sell it yourself, you have control over the sale and will get to benefit from bringing in some extra cash. This could go towards your future vacation fund, or it could give you what you need to get the upgrade you want.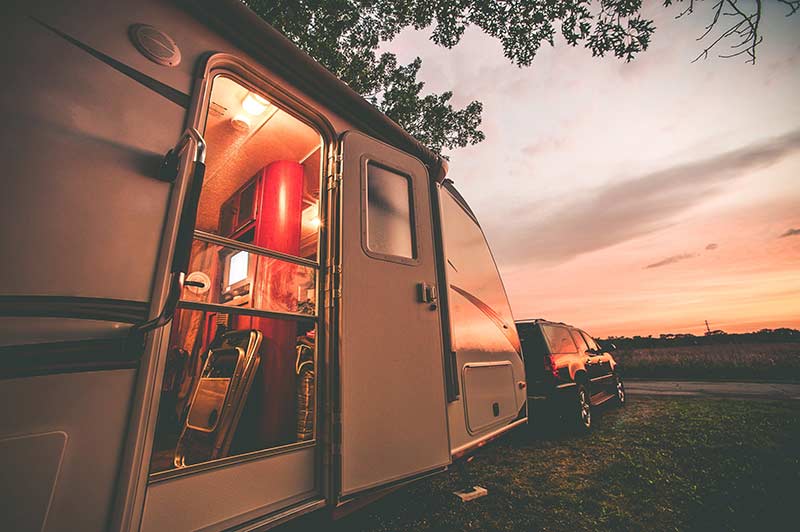 See what others are selling on RVUSA!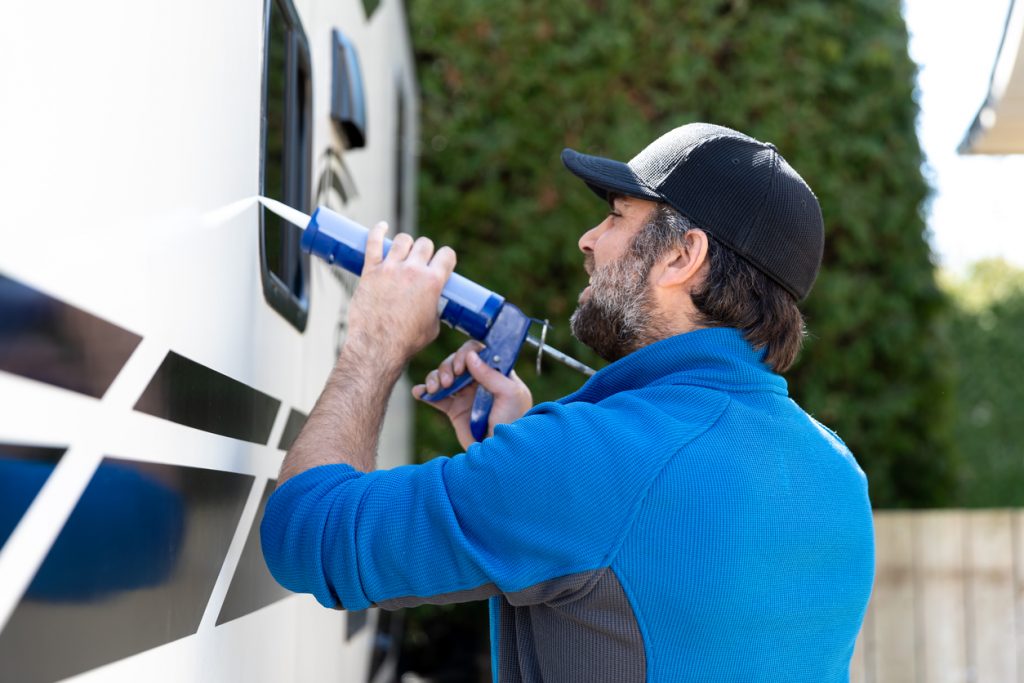 Repairs needed on your rig
If your rig needs extensive repairs, you may want to consider trading it in instead of selling it yourself. Dealerships often have experienced maintenance staff who will service the vehicle before they turn it around to sell it – which means you don't have to pay for the repairs or inform the next family of the extensive work it may need. If you're selling it yourself, you need to be totally transparent and upfront with whatever service the rig may need before they can safely hit the road.
You should be prepared with a log of maintenance records and a description of whatever repairs the vehicle will need should the buyer purchase it from you. If the RV you're selling needs maintenance, you're going to get less for it anyway, so it may be wiser to hand it over to the experts at the dealership to handle it. If your RV is in great shape and only needs a few minor touch-ups here and there, then it can make a whole lot of sense to sell it on your own.
RVUSA makes it easy to sell on your own
If you've considered all of this and decided the best route for you is to sell your RV yourself, then you've arrived at the perfect place to get that process started. RVUSA offers you the ability to list your RV online with twice the features and at a fraction of the cost compared to other RV re-sale sites! When you list on RVUSA, your RV for Sale ad will be featured on one of the most popular RV classified sites on the internet where over a million potential buyers will be able to search your RV. RVUSA keeps your listing active for up to 6 months – not that it will be on the market that long when you list with RVUSA!
Other sites will charge you more to list your rig for half the duration of time and limit the number of photos and videos you can add as well as the length of your ad description. When you're selling an RV, a detailed description and plenty of photos and videos increase interest from potential buyers. In fact, many of these listing tips for dealers apply to by-owner sellers as well!
At RVUSA, we want you to sell your RV, so we allow you to add 30 photos, multiple videos, and an unlimited description, and then get it in front of hundreds of thousands of potential buyers so you can sell your RV faster. Countless RVers have listed their RV as "For Sale By Owner" on RVUSA and come away with a quicker and more profitable sale than they ever thought possible. Get started with selling your RV on RVUSA today for the best RV re-sale experience out there.
Sell My RV Myself Or Trade It In
Ultimately, the decision on whether to trade-in your rig at the dealership or invest the time to sell your RV yourself is up to you. If you decide to sell it yourself, RVUSA is here to help. We guarantee your satisfaction with the re-sale process and will help you sell your rig as quickly and as easily as possible.
Ready to find an RV for your adventures?