As we head into the New Year, most RV manufacturers and dealers are rolling out their brand-new models, and we couldn't be more excited. The beginning of the new year is one of our favorite times because we're able to finally see what these manufacturers have had up their sleeve in the previous year. Keep reading for a list of the most exciting RVs of 2021!
Barefoot camper – nuCamp RV
Perhaps one of the most anticipated releases of the year. The production of the small camper was delayed until early 2021. It was designed by a UK resident who wasn't impressed with the current mini campers on the market. The Barefoot has a distinctly European look and feels and is the first of its style to be sold in the U.S.
The Barefoot by nuCamp comes with a dinette that can be used as a bed, a kitchen with a fridge, a two-burner stove, and a sink. It also comes with a small bathroom with a shower, sink, and toilet. The shape of the trailer is incredibly aerodynamic with large windows and will come in a few different exterior color options.
Winnebago Solis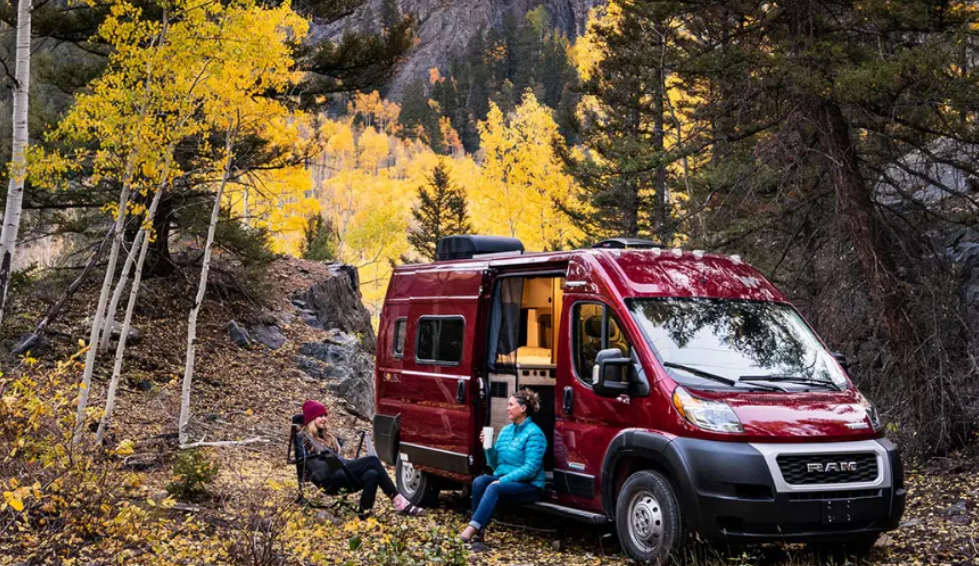 This new 2021 Winnebago Solis is on the higher end of most budgets at just over $100,000, but for good reason. This is a fantastic option if you're wanting a fuel-efficient and dependable vehicle with that classic Eurovan look. At just under 20 feet long, the Solis will fit into nearly parking space and even smaller campsites. It safely carries and sleeps four people with full seatbelts.
Coachmen Freelander

This Class C RV is available with a Chevy 4500, Ford F-350, or 450 chassis. Each model comes standard with hardwood cabinet doors and drawer fronts, a composite kitchen and bath sink, LED Ceiling lights and a TV in the living area. The toilet and shower are separated, so two can get ready for the day at the same time.
You'll have plenty of storage space in this model, but several other models come with slide-outs in the bedroom and living areas for a bit more room!
Tiffin Wayfarer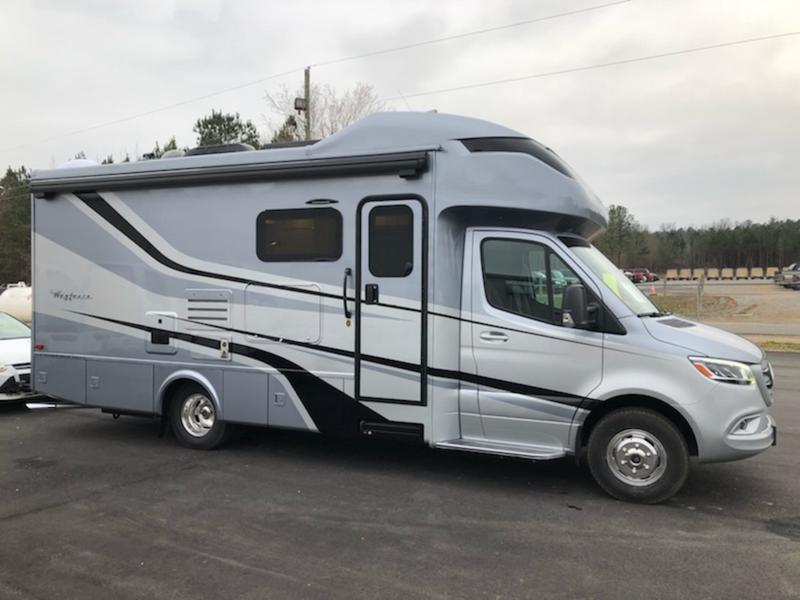 On the higher end of the price scale, the Tiffin Wayfarer offers everything you might want in a Class C rig and includes all the luxuries. The interior is spacious and has industry-standard safety features. It has a Mercedes-Benz chassis for better handling (attention assist, lane-keeping assist, collision prevention assist, and load adaptive electronic stability).
The interior maximizes space and includes handcrafted cabinets with deep drawers, high-grade linoleum flooring, and premium furnishings. This is the Class C to see the world in!
American Coach American Eagle 45K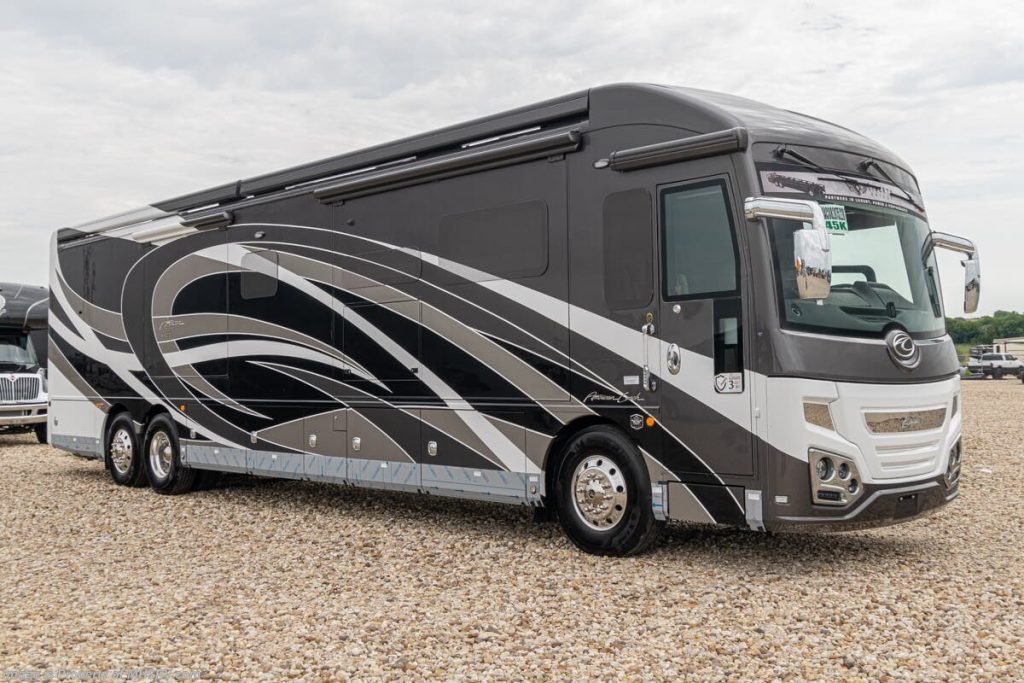 This luxurious American Coach is built on the Freightliner XCM chassis with an integrated Liberty Bridge, which allows increased strength and storage. Once inside, you'll find European-style cabinetry, Samsung appliances, and custom seating. The large master suite includes a master bath with dual sinks and a large shower. The 2021 updates include an all-new exterior, front cap, décor, and lots of new things inside!
Holiday Rambler Nautica 35MS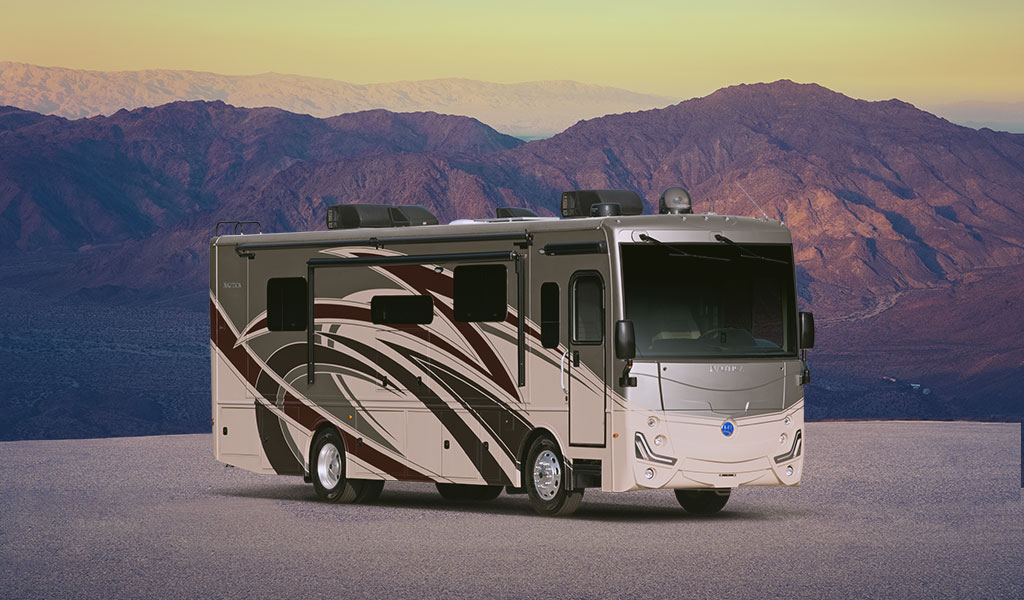 This Class A is turning heads for all the right reasons. It's built on the all-new Delta Foundation chassis and features a large master suite, which, according to the company, is the largest in its class. The suite comes with spacious wardrobe storage across the back of the coach. It has a patio-side dinette, a full-features residential galley, and a stunning entertainment center. If you're looking for luxury, this Holiday Rambler might be as good as it gets for the price! Starting at $287,355, the Nautica comes with everything you'd ever imagine needing for a weekend trip or for full-time RVing.
Even with the pandemic raging through the world, RVing is stronger than ever before. It's the safest and most economical way to travel and vacation, and that's why many RV manufacturers are answering the needs of customers by adding in even more storage space, gadgets, and other options.
We hope 2021 brings you joy, happiness, and great things. Reach out to us if you're interested in one of the RVs above. We can get you in contact with the right people.
Let us know which is your favorite in the comments below!