The RVing community is an incredible one to be a part of. Once you enter it, a whole new world opens up to you! However, if you haven't jumped into the world of RVing yet, you may have a certain picture in your mind of what RVing is and who it's for. But beware – there are many RV myths out there! There are stereotypes for RVing as with many other things in life, and many of them are simply common misconceptions. The RVing community is made up of a diverse group that hits the road for many different reasons, many different lengths of time, and on many different budgets.
Debunking RV Myths
Since we've been helping RVers hit the road since 1995, we're here to bust ten of the most common RV myths. These myths cover the assumed demographics of people who RV, their work-life balance and the budget it takes to travel in your RV. This blog should shed some light onto who RVers really are.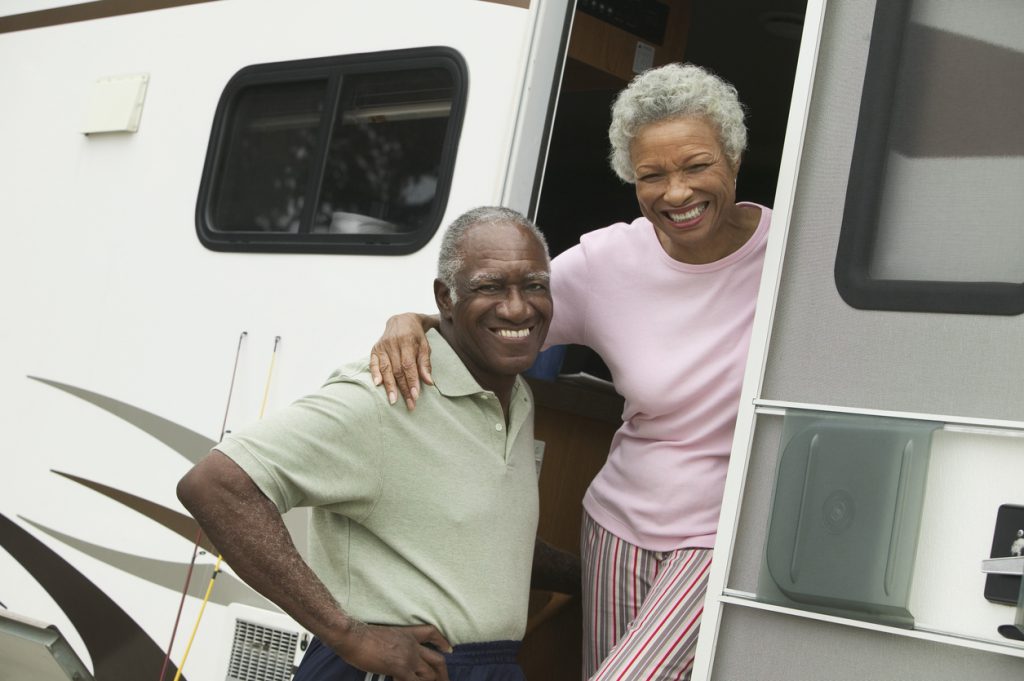 1. RVing is only for retirees
The myth that only old people hit the road in RVs is one of the biggest myths surrounding camping. It couldn't be further from the truth. People of all ages take part in RVing, from adventurous millennials using them for extended road trips to families with young children living on the road full time. In fact, the University of Michigan has found that more RVs are owned by those in the 35-54 age demographic than any other age category. And 22% of RV owners fall between 18-34!
2. RVs are only for those who have long breaks from work
When most people think of RVing, they picture people who sell everything and hit the road, or who at least have the freedom to travel for months at a time, such as being between jobs. While this does describe some RVers, it's not everyone. There are plenty of people who own RVs for the purpose of taking weekend trips or using them for their usual vacation days with typical jobs. Some people even take their work with them when they RV. Many full-time RVers work remotely while they travel. Even if you don't plan on leaving your desk job, you can still enjoy the benefits of owning an RV and exploring the country on your days off.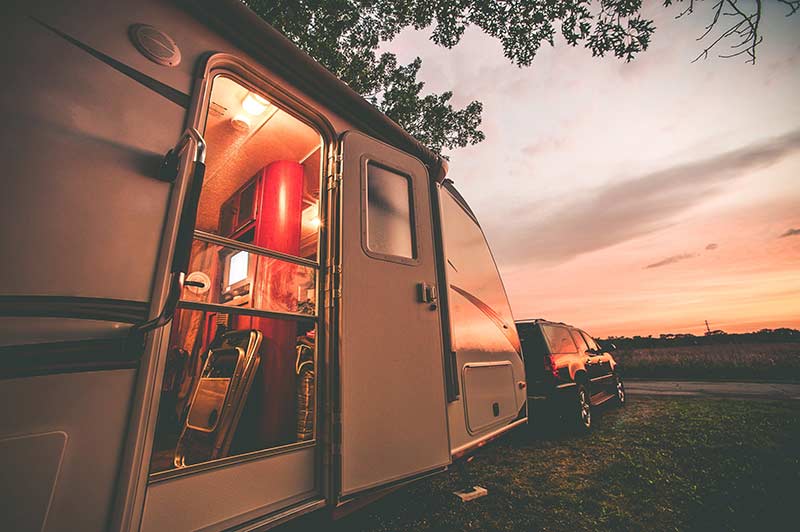 Need the perfect RV for a getaway?
3. You need a commercial license to drive an RV
This is one of the first questions people who have never been RVing ask. For most RV owners, the answer is no, you don't need a special license to drive an RV. You can legally drive any rig that's under 26,000 pounds and tow anything under 10,000 pounds with a normal driver's license in all 50 states. This covers most Class B and Class C RVs. If you're driving a Class A motorhome and you think your rig might be over 26,000 lbs, you'll need to check with the state in which your license was issued. Some states require a special license for rigs over that weight limit, and some states require a commercial license. But for most RVers, a normal license and a little bit of practice is all you need.
4. There's too much information you need to know to RV
While there can be a lot to learn if you truly want to dive deep into RVing, you don't have to know everything to get started. In fact, most RVers don't on their first try! Every RVer will tell you: it truly is a trial and error experience that you get better at the more you do it. And many fellow RVers are happy to offer advice if you find yourself with questions while you're on the road! Try reading up on our blog ahead of time to set your mind at ease, or rent a few times before you buy. You'll get the hang of it in no time – every RVer starts somewhere.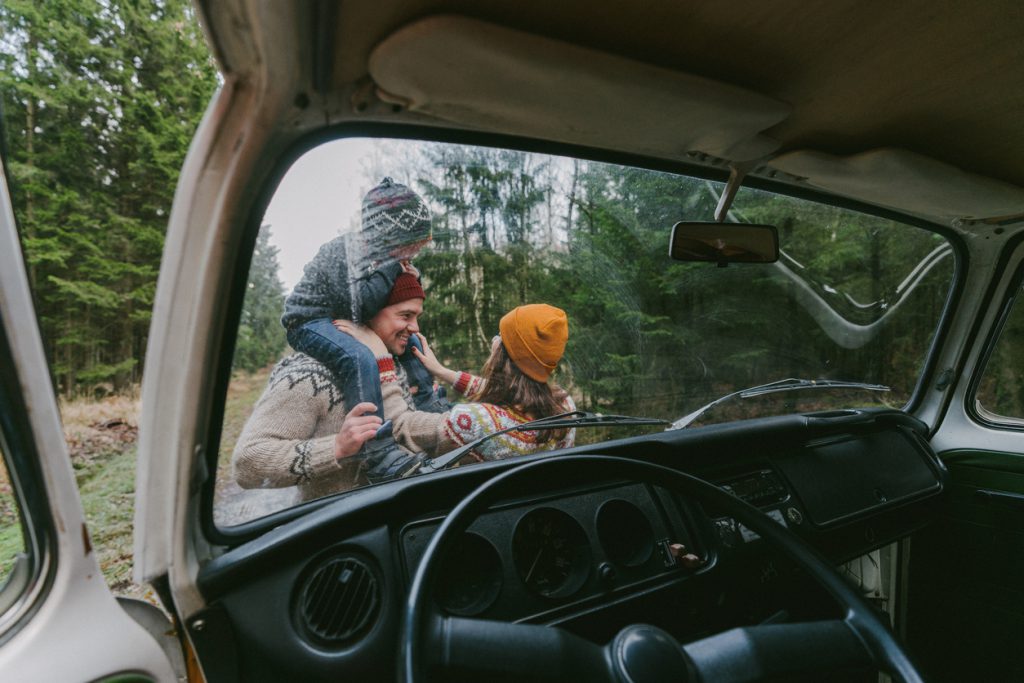 5. RVing is expensive
Seeing the price tag on big-sticker RVers may turn you away from searching any further. While luxury RVing does exist, in reality: there's an RV for every budget. It really depends on how you shape it. CBRE Hotels reports that RV vacations can be around 60% cheaper than traditional vacations. Try searching RVUSA.com to find an RV that fits your budget.
6. RVing is cheap
On the other end of the spectrum, there are some who think that because you aren't paying for hotels or airfare (or rent or mortgage if you are RVing full-time), that once you buy an RV, you are all set to go wherever you please. While RVing can be a budget-friendly way to travel and live, once again, it's up to you to make it that way. Keep in mind that you'll want to do a good job of maintaining your RV in order to increase its longevity, which is, of course, a financial investment. RV parks cost an average of $29 a night, and then, of course, there are fuel prices to consider as well. You can make RVing more budget-friendly by planning ahead and doing preventative maintenance to avoid large repair costs down the road.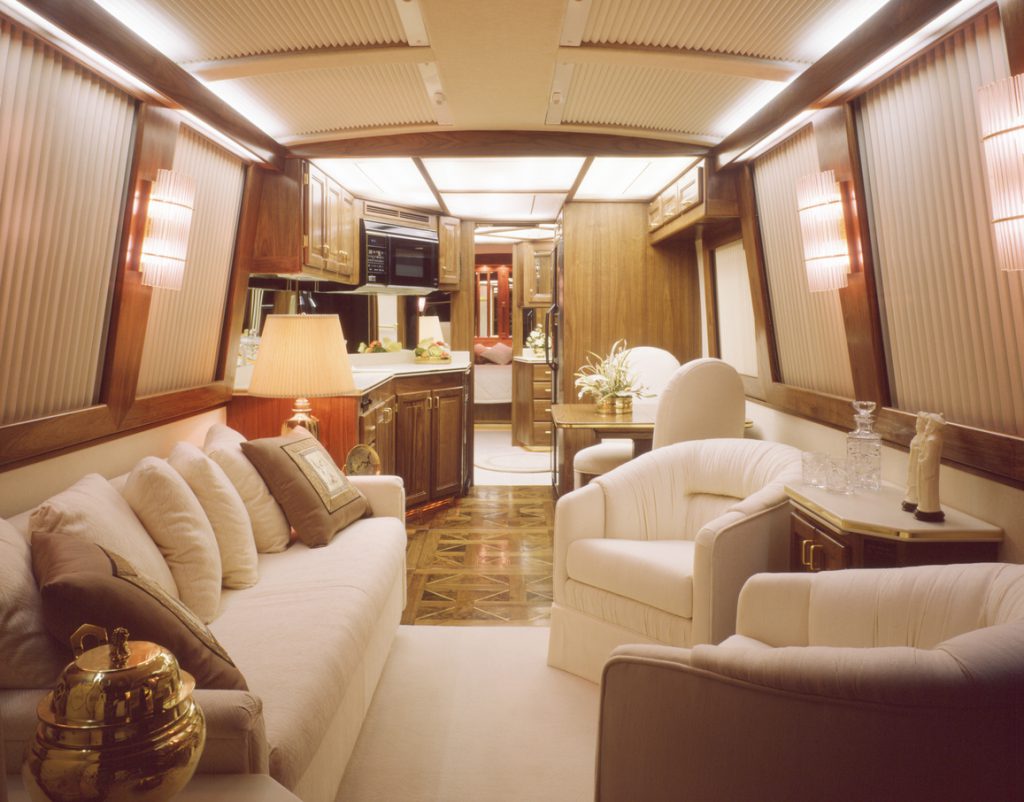 7. RVing is roughing it
Some people believe RVing isn't for them because they aren't fans of camping, and they believe RVing to be the same thing. While options like pop-up campers may be somewhat similar if you're not looking for a "roughing it" experience, you don't have to have one! These days, there are motorhomes out there that are more upscale than many sticks and bricks homes. Even if you don't have the budget of a major recording artist crossing the country on tour, there is likely an RV out there that fits your lifestyle and convenience wants and needs, as well as your budget. RVing is what you make it.
8. RVs are for people who live minimalist lifestyles
Sure, if you're going to live in an RV full time, you're likely going to have to downsize your life from what it was when you lived in sticks and bricks home, simply because the square footage isn't as large. But RVing isn't just for hippies who want to get away from modern life and live off the grid. RVing is for weekend vacationers, road-trippers, people who love the outdoors, people who want to be part of a strong community, people who want to see lots of places – the list goes on. You don't have to give up everything to live or travel in an RV. You can make it fit your lifestyle, rather than change your lifestyle to fit your RV.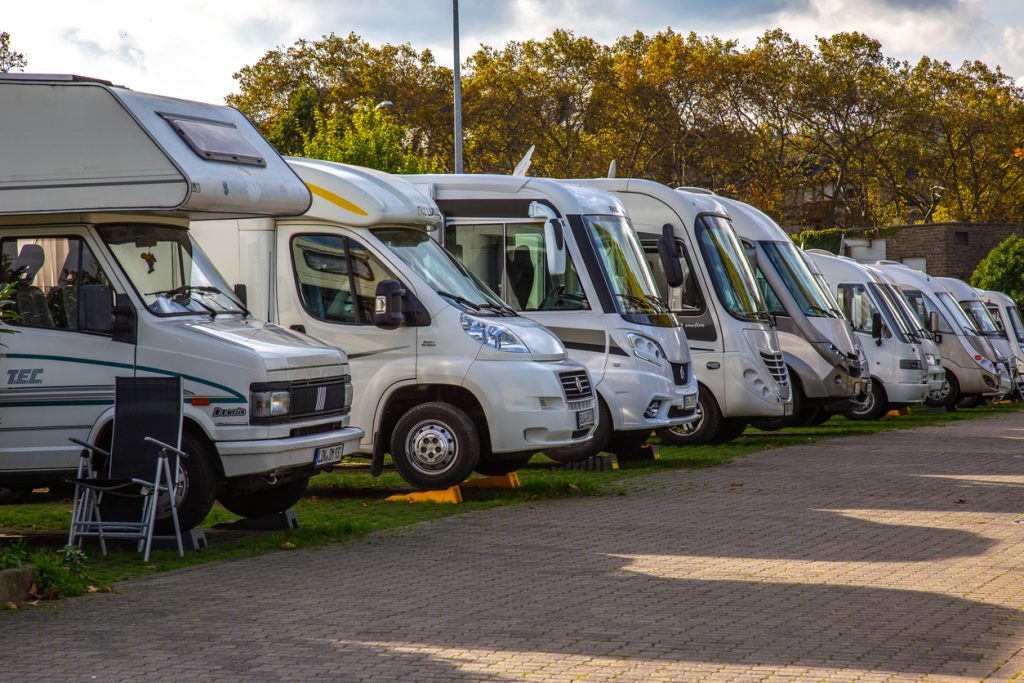 9. You always have to stay in a crowded RV park
Yes, some RV parks can get crowded, particularly in the summer months. But that doesn't represent the whole of RV travel. There are many different options for RV stays, from high-end luxury resorts to boondocking in the middle of nowhere. Do some research online to find free public lands like National Forests that allow boondocking and you'll have a peaceful, serene camping experience. Try checking out our list of the Top 7 RV Parks for Your Next RVing Vacation.
10. You can't take an RV to a city
While many RVers enjoy connecting with nature in places like national and state parks, there's really no limit to where you can explore. There are RV parks and places to hook up everywhere. Find one near a big city and spend your days taking in city life – it's much cheaper than finding a hotel in a metropolitan area.
10 Common RV Myths Busted
By now, you should have a much better idea of what RVing really entails. Did any of our myth-busting facts surprise you? Get started with finding the right RV for you on RVUSA, or check out our blog for inspiration on where to take your RV next.
Ready to find an RV for your adventures?