If you're similar in height to the Jolly Green Giant, you know it's often slim pickings when it comes to finding a great RV with enough clearance for you. This is a problem we hear frequently from our clients and their customers, so we've decided to showcase a few of our favorite RVs with the highest ceilings around.
The Airstream Classic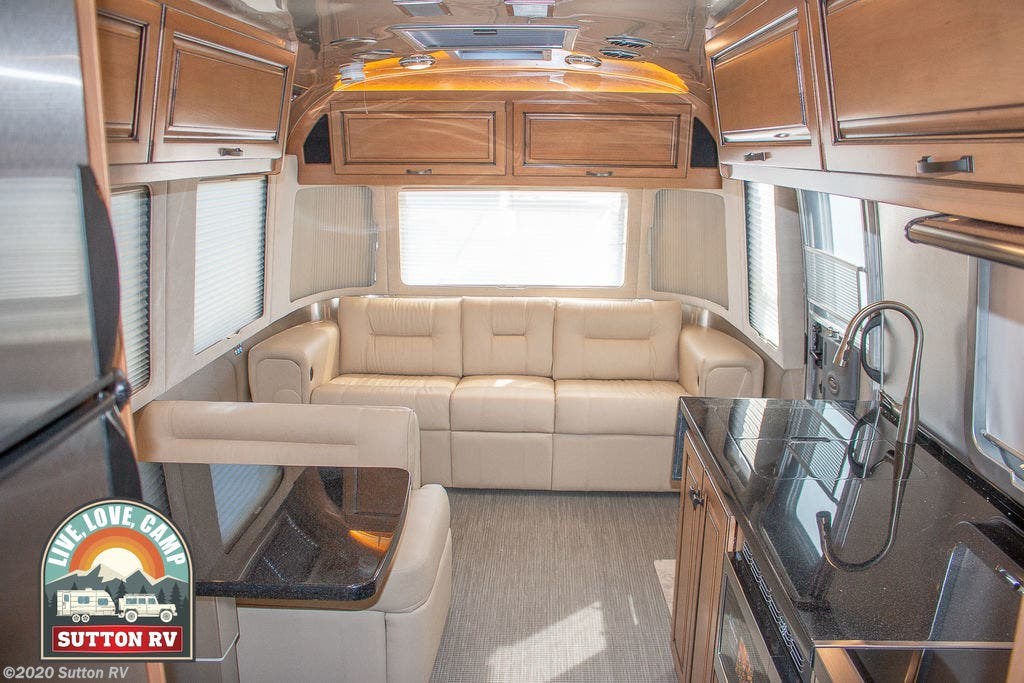 We thought starting this list with an icon in the RV world would kick us off right! The Airstream Classic is a travel trailer that has a length of 31'3" and an interior width of 8'1". The height comes in at almost 6'8", so this can be rather roomy for most of our tall RVers. One thing to consider is even though it doesn't have slideouts, the interior is large enough that most of you big ones will feel comfortable inside.
One drawback of this model is its price. At just about $150,000 or more, campers must decide if having a few inches above the head is worth it. (We have a feeling most of our tall RVers will think it is!)
Dutchmen Aspen Trail 2050QBWE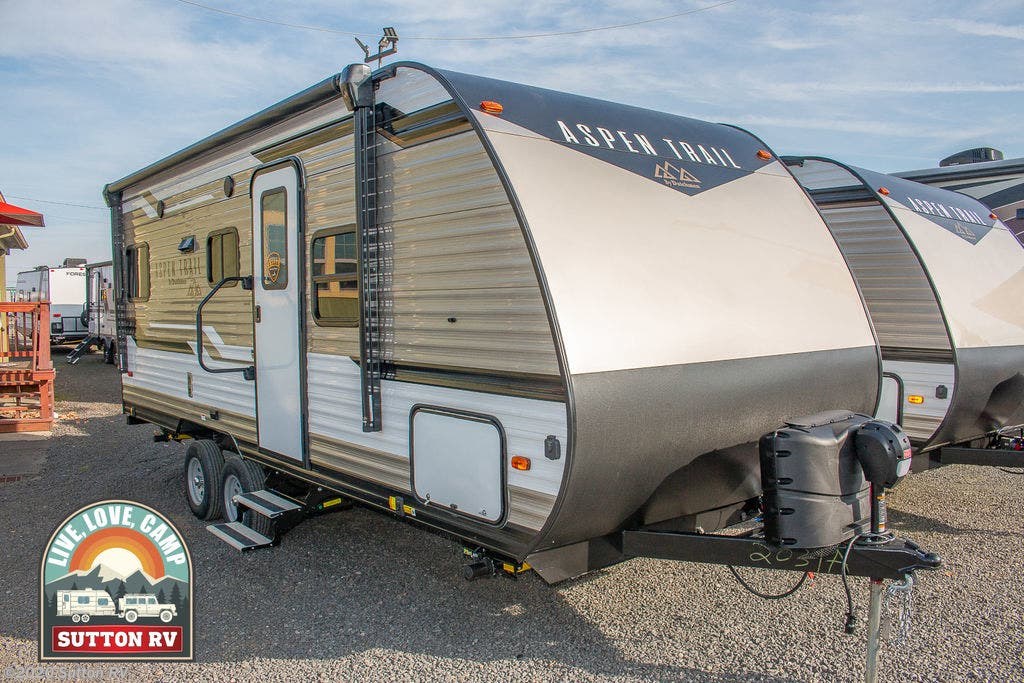 In comparison to the Airstream from above, this Dutchmen comes in a bit shorter at nearly 25 feet. Its width is the same and also doesn't have any slideouts, but its height is 6"10'. That's quite a bit of head clearance for most of us, and we're hoping it's enough for your tall camping companions, too!
Even though this travel trailer is long and rather tall, it only weighs 4,230 pounds, which means even the smallest of trucks and SUVs can tow this rig. And the price? Just $16,000!
Sandpiper Destination Trailer 385KBH
Just when you (maybe) thought RVs simply couldn't get any taller, Sandpiper rolled out their Destination trailer with a whopping 94-inch height. You'll find this rig to have nearly as much headroom as some standard stationary homes do, and it even has a ceiling fan!
Because of its height and weight, this rig is most safely towed with only larger trucks or vehicles. Its dry weight comes in at over 10,000 pounds! Even if you do have a truck to tow this weighty thing, you might have a hard time finding a place to park it – it's 40 feet long.
Keystone Premier Ultra Lite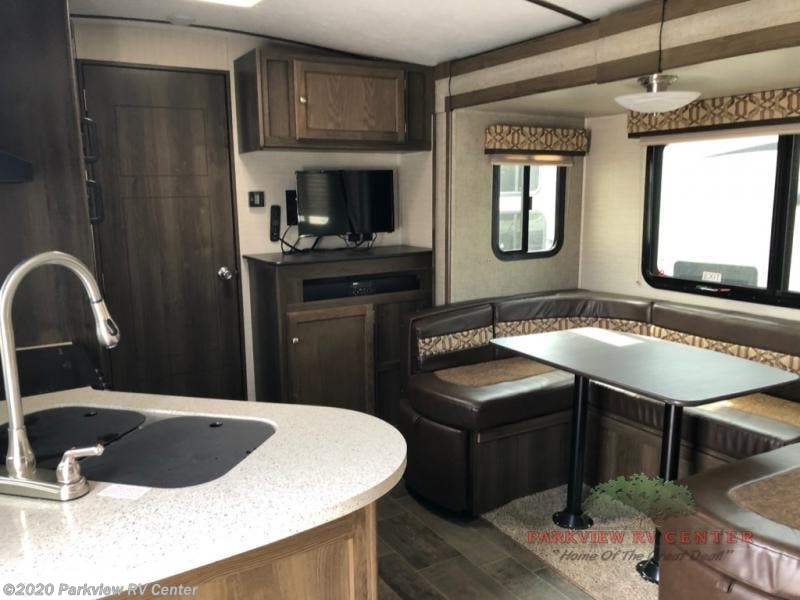 The Keystone Premier Ultra Lite travel trailer is 24'3″ long and has an interior height of 6'11". This lightweight travel trailer offers extra ceiling height perfect for the taller campers out there.
That does it for some of our favorite RVs with high ceilings! We know our tall companions are often hard-pressed finding an RV they can comfortably fit in, but rest assured that they do exist. It's all about conducting research and checking out each RV in person before you purchase. We hope this blog will get you started in the right direction. Happy RVing!