Planning meals can be one of the most daunting part of prepping for your next camping trip. Cooking in an RV is complicated, from lack of counter space to battling the beast that is an RV oven. The best method for planning RV meals includes few ingredients and avoiding complicated or work-intensive techniques. To help you streamline planning your camping dinners, here are some simple RV meal ideas that the whole family is sure to enjoy.
While there are six recipes on this list, we strongly recommend the salmon and zucchini. This simple RV meal uses just four ingredients, including olive oil, and a dash of your favorite spices. Even better, it's a quick meal that bakes for just 12 minutes in your oven. Total cook time is sure to take less than an hour, meaning more time spent enjoying good company and great outdoors.
Cowboy stew is easily a camping favorite. This hearty beef-based stew is perfect for hungry tummies after a long day venturing outdoors. Even better, it's a slow cooker recipe. Slow cookers are one of our favorite camping supplies – just throw your ingredients in before you leave and come home to a warm meal.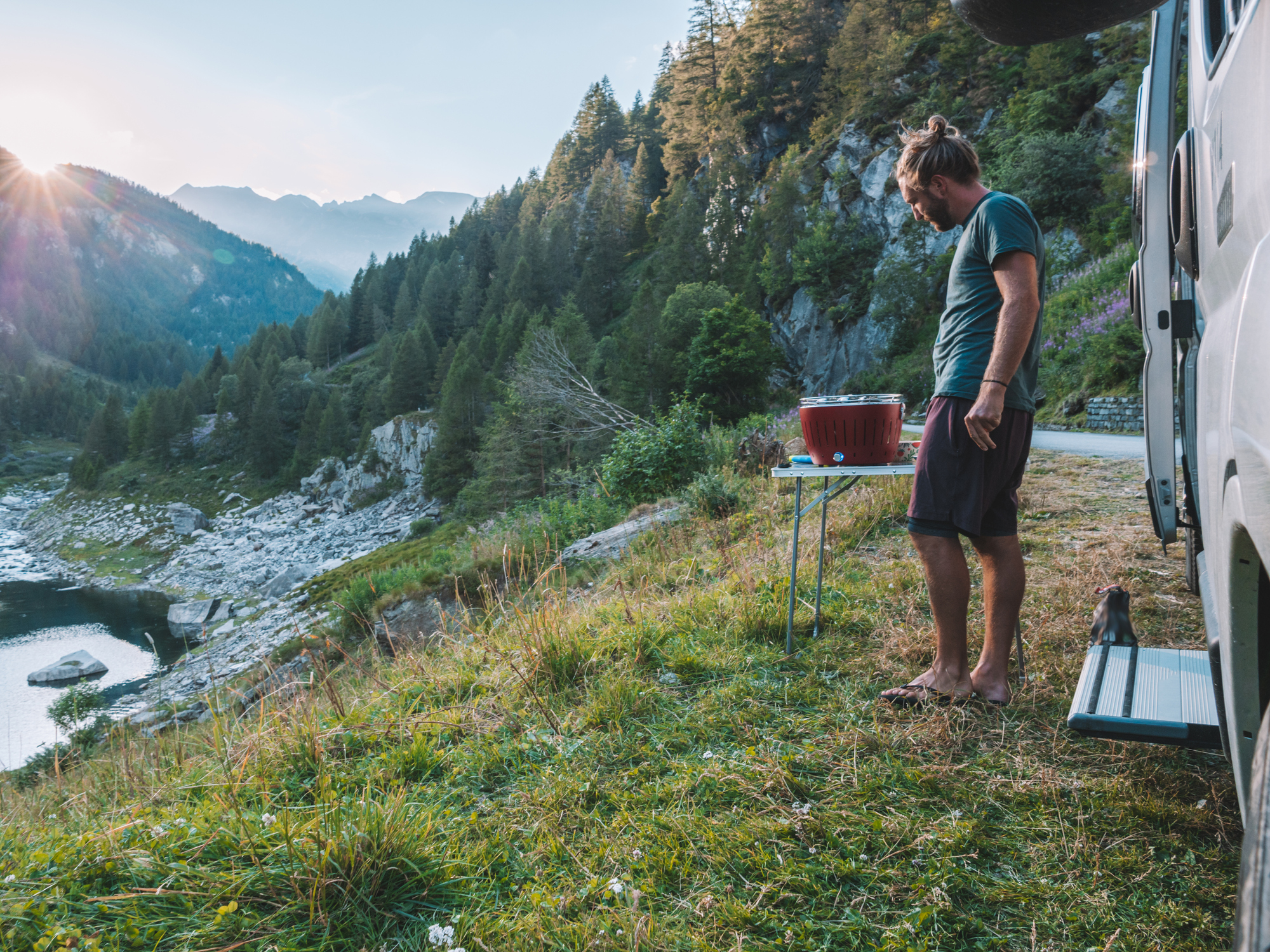 Roasted hot dogs are a camping classic, and they're perfect for any family camping trip. Warm your hot dog over the fire, or throw them on the grill. Add a cast-iron skillet full of flavorful baked beans for a perfect side. Try toasting the hot dog buns on the grill as well, and top off the dogs with ketchup, mustard, and relish. Another simple RV meal that doesn't include battling the oven.
Perfect for either slow cooking during your camping trip or freezing before you hit the road, chili is always a winner. Toss your favorite chili ingredients in the slow cooker on low for 6 to 8 hours, then top with cheese and chips. This dish freezes well and quickly heats up in a saucepan when you're ready to chow down.
This easy RV breakfast is the most delicious way to start your camping trip. Plus, everyone loves cinnamon rolls! This easy dish is cooked on your RV stovetop, no oven needed. Though the icing is made from scratch, the prep is surprisingly easy and it's a dish sure to make you popular at the campground. This delicious desert is an easy choice for our best RV meal ideas – yes, we consider desert a meal!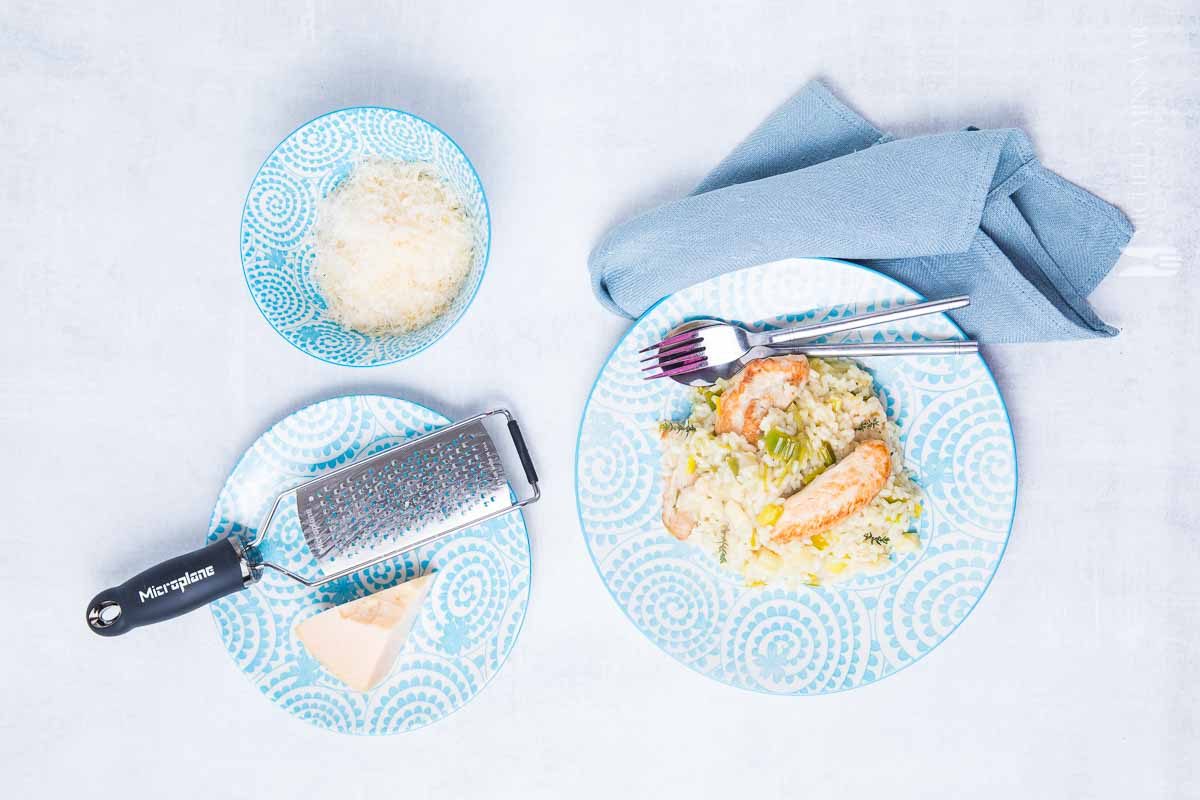 Dig into this savory risotto with healthy chicken and leeks, and maybe a splash of white wine (or a glass to "taste test" before you hit the kitchen). A simple mixture of rice, meat and veggies will leave you with a full stomach after a long day outdoors. This recipe even includes a vegetarian alternative and wine pairing suggestions.
Another slow cooker meal, this barbecue pork works on its own or thrown on a bun. Pulled pork, which can be replaced with chicken, is always a crowd-pleaser. Especially when coated with sweet barbecue sauce and served with any variety of your family's favorite sides.
These seven simple RV meal ideas are sure to win over any campground crowd. If you're looking for more recipe ideas, RVUSA has plenty of lists. Check out our make-ahead meals and campfire foil pack recipes for more fun and easy camping meal ideas.