With Valentine's Day right around the corner, you may be dreaming of taking your honey somewhere special for the holiday. You and your partner are the adventurous type who would rather see the country than conform to the norm of dinner and a movie. Why not consider one of these romantic RV getaways?
Planning a romantic RV getaway
Packing up the RV (or renting one) for a romantic road trip is the perfect way to spend some quality time together for a day dedicated to love. If your partner is more into cozy mountain views and strolls on secluded beaches than roses and chocolate, we rounded up some of the most romantic couples RV trips out there.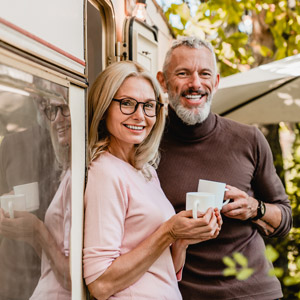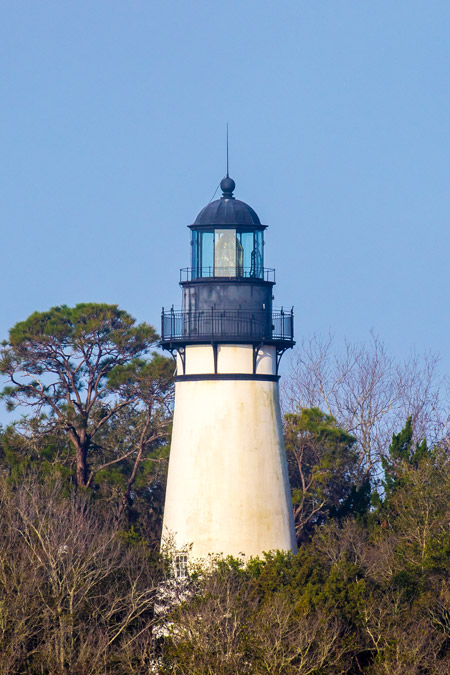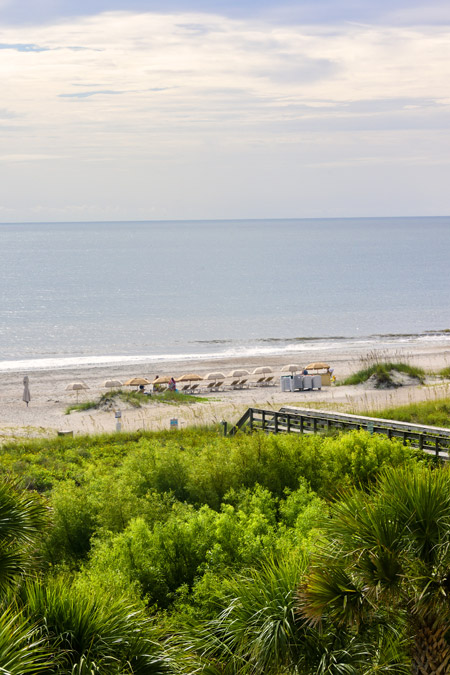 Amelia Island, Florida
When you think Florida, it may conjure up images of spring breakers on the beach or families trekking through Disney World. Amelia Island though, is worlds away from that side of the Sunshine State. Tucked away on the coast just south of the Georgia border, this island is known for its luxury resorts and pristine beaches. Go on a nature walk at Fort Clinch or browse quaint storefronts in the historic downtown area. If either of you loves vintage cars, hold off on your visit until the beginning of March when the Amelia Island Concours d'Elegance is in town – it's one of the most beautiful upscale car shows in the country. No matter what activities you chose, it's easy to plan romantic RV getaways to this stunning Florida island.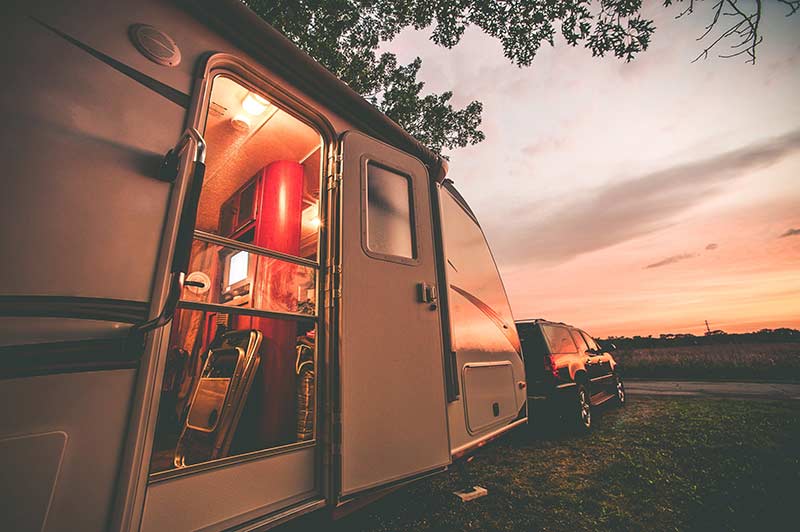 Need the perfect RV for a getaway?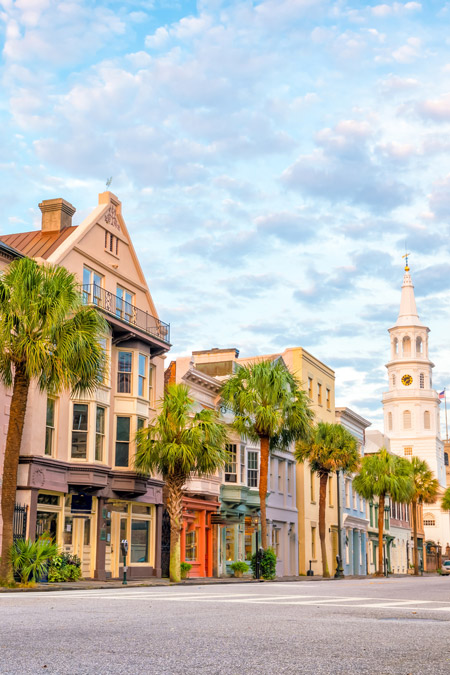 Charleston, South Carolina 
If giant mossy oaks draping over old streets lined with colorful historic houses sounds like a romantic setting, head to Charleston, South Carolina. This coastal town is brimming with Southern charm and waterfront beauty. Charleston is part of South Carolina's lowcountry, and area with a unique geography, cultural history and cuisine. If your idea of romantic RV getaways includes stepping back into time and learning about American history, this is the spot for you. Take a walk down Rainbow Row, a famous stretch of Georgian rowhouses painted in bright pastel hues, and then go on a ghost tour at night. For an extra special treat on your romantic RV getaways, take a sunset cruise on the water during your stay.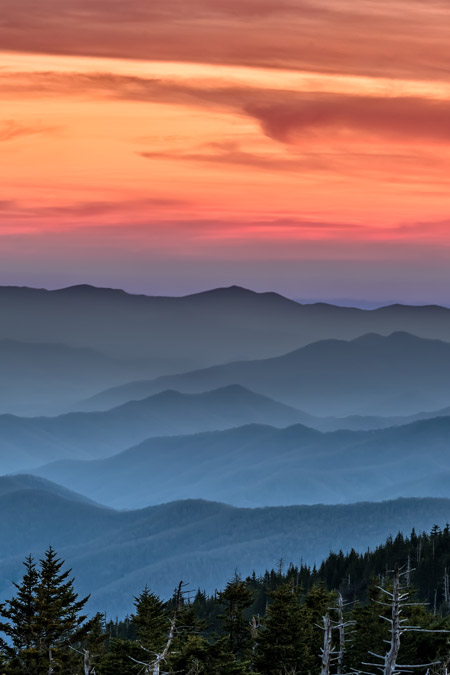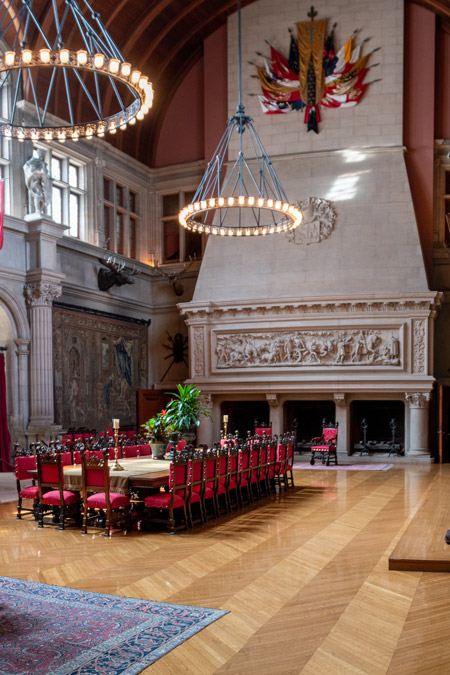 Asheville, North Carolina
If Charleston is the most romantic beach in the Carolinas, Asheville is the most romantic mountain town. This hip city at the foot of the Blue Ridge Mountains is home to breweries and eateries galore and serves as the perfect home base for outdoor explorations. Spend one day eating and drinking around the cute downtown area, then spend the next hiking in Pisgah National Forest or driving the Blue Ridge Parkway. You can also take a tour of the Biltmore Estate, which is just about as close as you can get to a castle in the US. Delicious food, beautiful scenery and a historic mansion – what more do you need for a romantic RV getaway?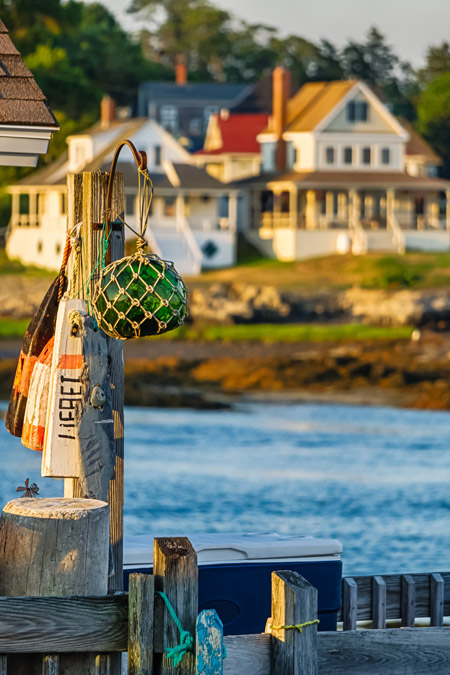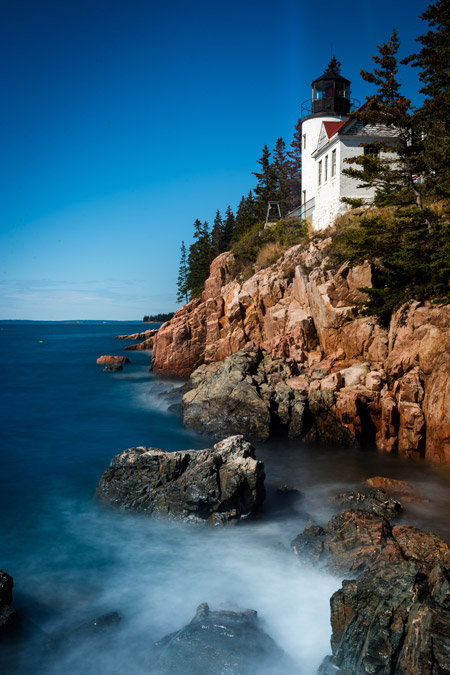 Bar Harbor, Maine 
There's something so dreamy about coastal New England towns. The waterfront, the history, the food – New England has it all. Our favorite spot for that classic charm with a side of stunning nature views is Bar Harbor in Maine. This town sits just outside of Acadia National Park, a small but mighty park along the rocky coast. This park is known for its picturesque lighthouse and unreal sunrises atop Cadillac Mountain. Once you've explored the park, grab some fresh caught seafood in this quiet seaside town or take a boat cruise off the coast. If you want fun activities for you and your honey to do together on your romantic RV getaways, Bay Harbor is the spot.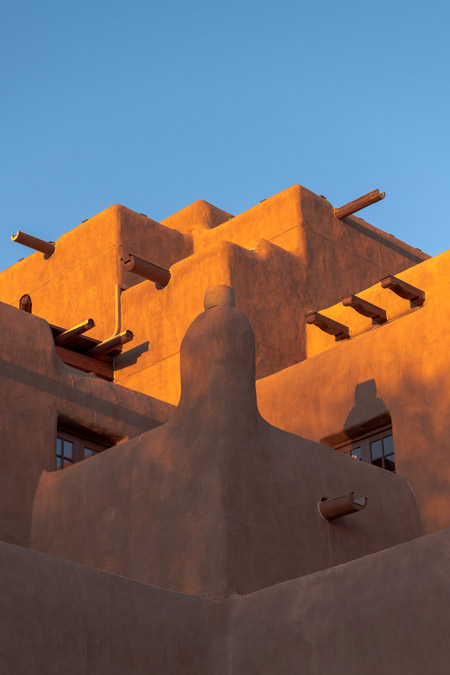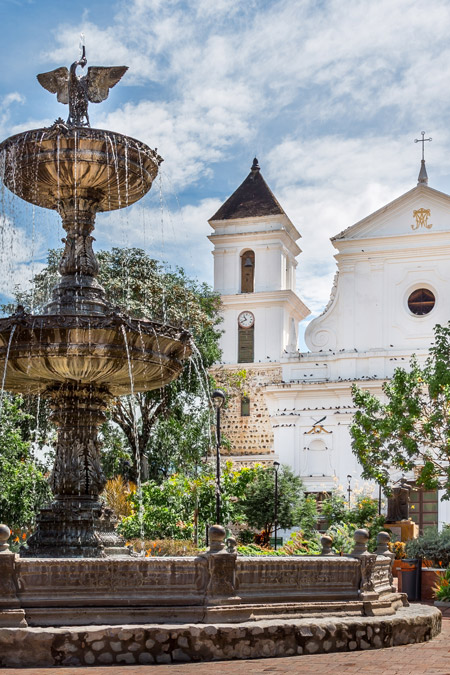 Santa Fe, New Mexico 
While Arizona and Colorado tend to get all the attention in the American Southwest, New Mexico is not to be overlooked. The capital of the Land of Enchantment actually makes for an incredibly romantic RV getaway thanks to its rich culture and natural beauty. Situated in the foothills of the Sangre de Cristo mountains, its architecture, food and art pay tribute both to its Spanish and Native American heritage. You'll love walking through the streets lined with beautiful adobe buildings and popping into stores with handmade turquoise jewelry and patterned wool blankets.
It's also tough to beat Santa Fe's art scene – not only are stores brimming with pieces from local artisans, but there are plenty of art museums in town. The Georgia O'Keeffe museum is a must, showcasing the unique artwork of the "Mother of American Modernism." Once you're done exploring downtown, head to the Dale Ball Trails or La Tierra Trails for some great hiking.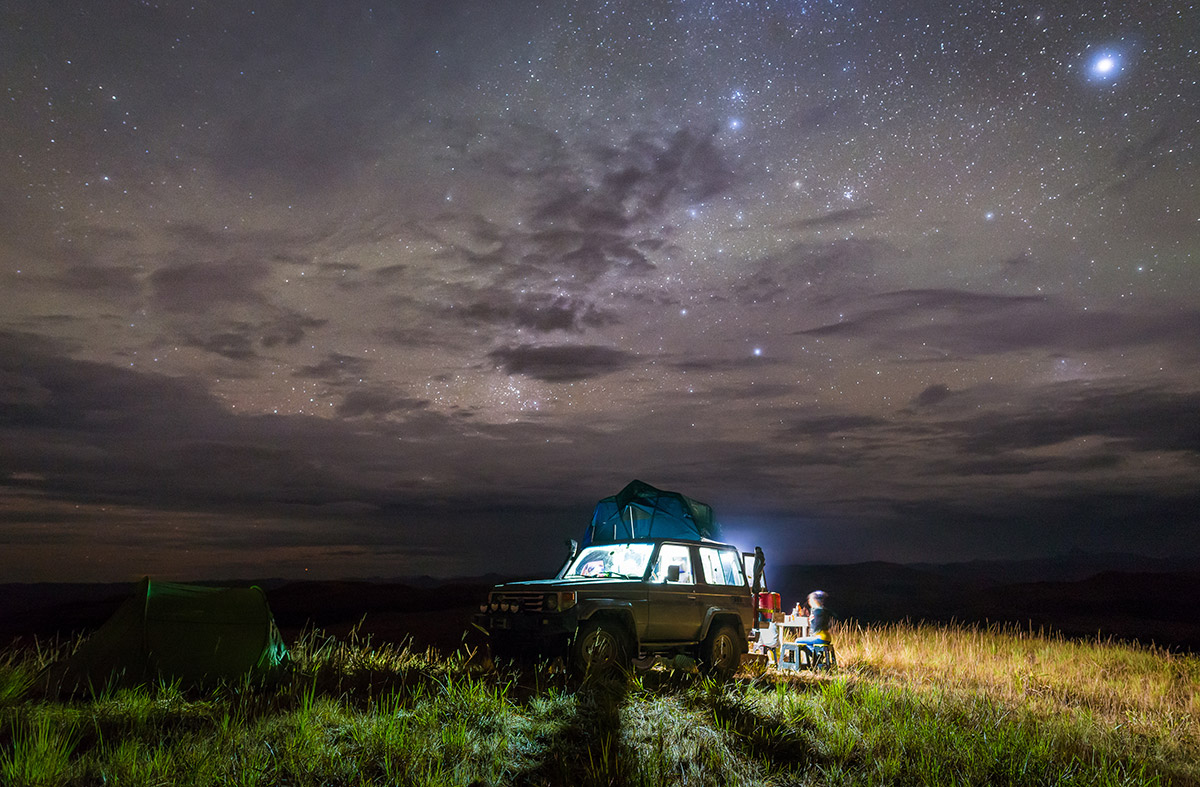 Looking for a couples camper?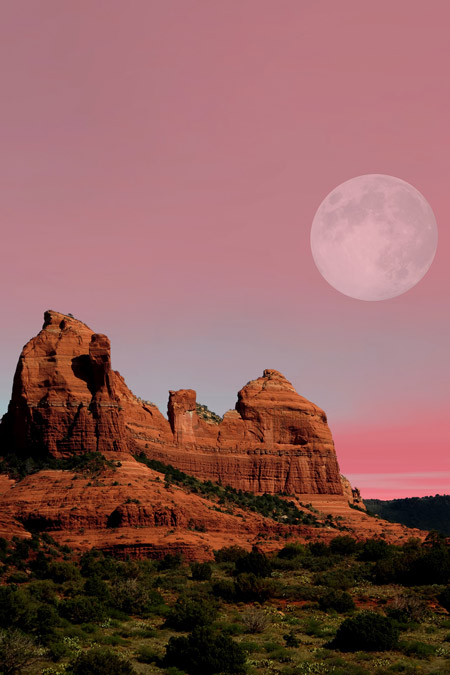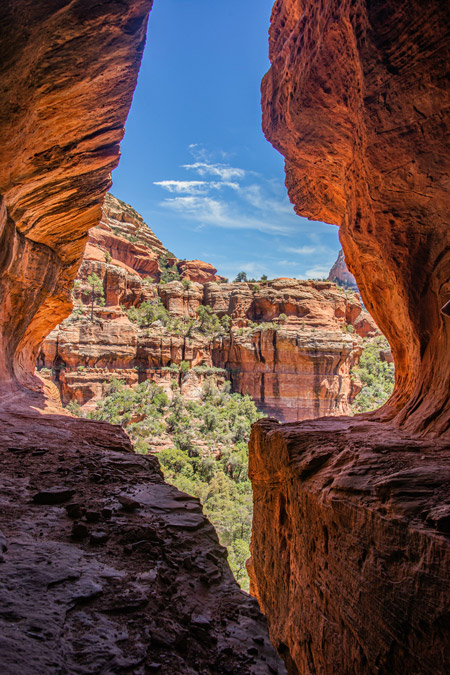 Sedona, Arizona 
Of all the fun places to visit in the Grand Canyon State, Sedona may be the most romantic. While it is higher in elevation than what you may think when you picture Arizona, the temps in February aren't as chilly as some more common winter destinations. Even if it happens to be cool while you're there, a dusting of snow on the iconic red rocks is absolutely stunning! In town, you'll find local artisans and wellness centers with plenty of options to hit the trails in the nearby rock formations.
Cathedral Rock, Devil's Bridge Trail and Subway Cave on Boynton Canyon Trail are some of the can't-miss hikes in the area. If you and your sweetheart are especially adventurous, you can also check out some of Sedona's vortexes, said to be powerful centers of energy that can help you meditate, heal and self-align. The beautiful landscape combine with Sedona's unique personality makes it an easy selection for our list of romantic RV getaways.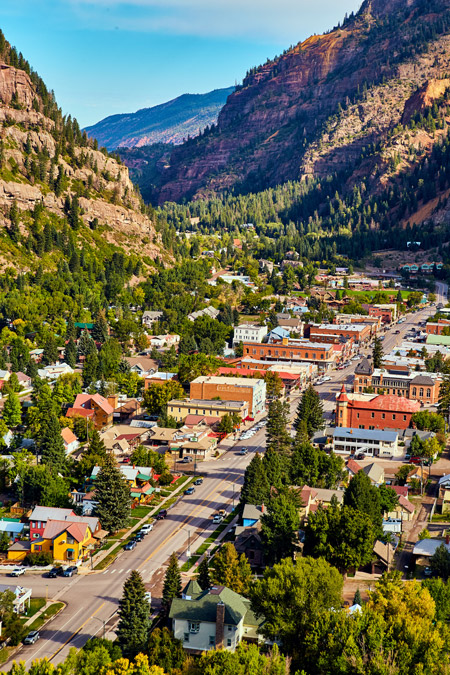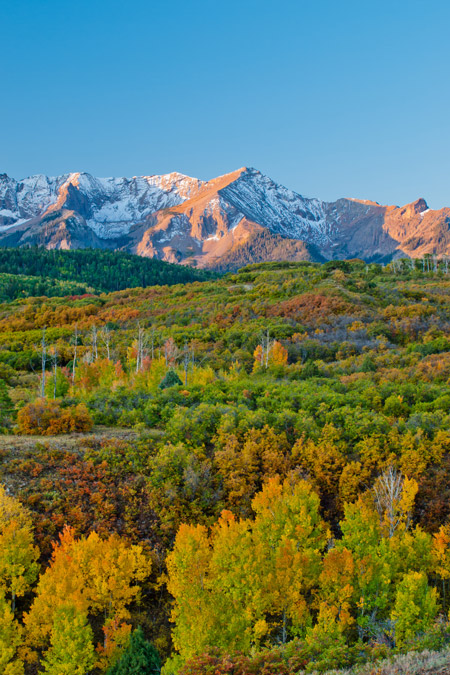 Ouray, Colorado
The fact that this area of Colorado is known as "the Switzerland of America" should tell you everything you need to know about how romantic the setting is. No matter the season, the skies here are framed with majestic snow-capped mountains, including some of Colorado's famous 14ers, or 14,000 foot peaks. If you visit during Valentine's season while we're still in the cold months, the area is known for its world-class ice climbing and you're only an hour from the beautiful ski slopes of Telluride. If winter sports aren't your thing, a summer trip here will be just as sweet for you and your partner. Soak in the hot springs or explore the trails of this box canyon in the San Juan Mountains. The town is particularly fun to explore as it has an old-timey Western feel thanks to its roots as a mining town.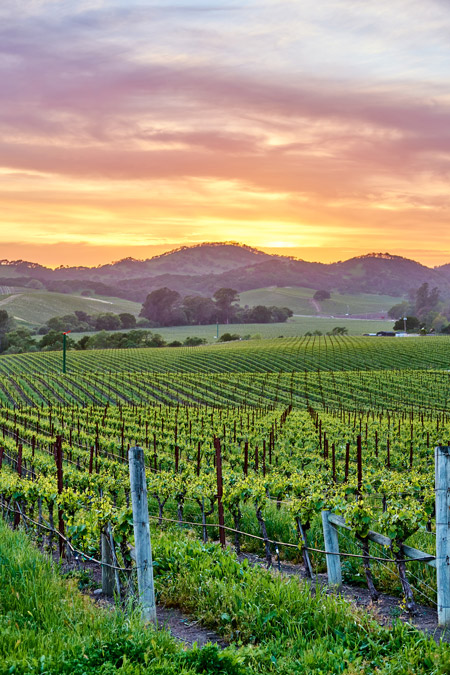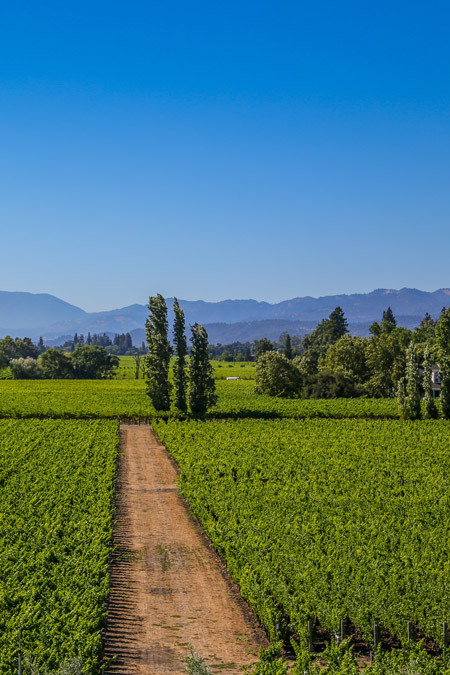 Napa, California
What's more romantic than a wine tour through Northern California?! This area truly feels like an escape from reality with its rolling hills and cypress trees that look like they're straight out of the Tuscan countryside. Many of the wineries in the area are family-owned and operate out of majestic stone buildings with sweeping views of vineyards and the mountains in the background. Snuggle up in a cozy RV resort in the area and spend your days touring wineries and attending wine tastings. Nearby Sonoma also has a cute downtown area with plenty of shops and restaurants.
Why You Should Plan a Romantic RV Getaway
The description of these stunning places across the US should be reason enough for you to start planning your next RV trip! But if you (or your partner) still need some convincing, there are plenty of reasons why an RV trip is an incredibly romantic way to spend a holiday together. First of all, quality time. Not only are you staying together and adventuring together, but you're also road tripping together! You won't be wasting time checking in and out of hotels or in busy airports – it's just you and your partner seeing the country.
Secondly, taking a couples trip in an RV gives you tons of flexibility. Love the location you're at and don't want to leave? You don't have to! There are no flights to catch, and if you're boondocking, no checkout times to worry about either.
Lastly, there's something about connecting with nature that brings out the connection in us. While traveling to big cities can be fun, most of us could use some peace and quiet away from the hustle and bustle of life, and RV trips allow for that. If this sounds like something you and your honey would love, get started planning one of these romantic RV getaways today!
Ready to find an RV for your adventures?