In the market for an airstream? Look no further than Airstream Central PA! 
Since 1947, Ansley RV has been serving their fellow Pennsylvanians and travelers alike with their charm and customer service. William Ansley Sr. and his partner Jack Lewis founded and began the dealership as a used car and truck operation. What makes this place even more unique is that the business's location hasn't changed since 1950, it's still located between historic Hollidaysburg and Altoona. They first opened under the name of Ansley and Lewis, and they made sure everyone knew they were a friendly, inviting place to do their vehicle shopping. 
When Jack retired in the late 60s, though, Bill Ansley Jr. decided to be more active in the company. He began to buy parts of the business while Bill Ansley Sr. was out enjoying that RV lifestyle, traveling between Pennsylvania and Florida. Now, as the owner, Bill Jr. taught Bill III and Marc the RV business and is teaching them how to offer the best customer service. Eventually, Ansley and Lewis officially became Ansley RV.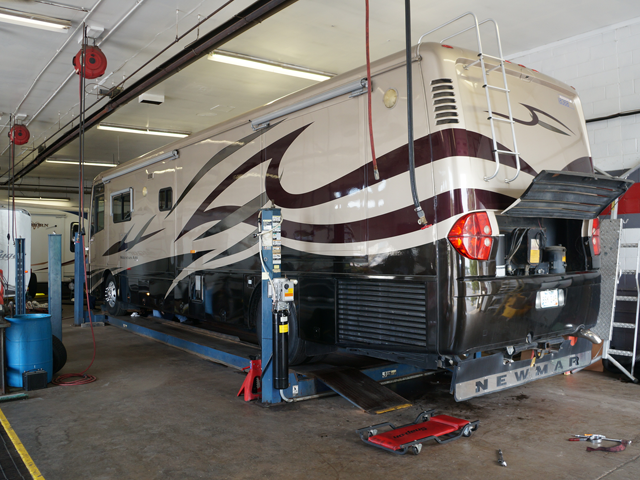 Over the years, Ansley RV has continued to stock and sell tons of RVs, eventually becoming a full line dealer. The place offers full servicing and parts for all types of RVs, like travel trailers, fifth wheels, toy haulers, hybrid trailers, Class A, B and C motorhomes, diesel pushers and pop-up campers. 
Today, Bill III and Marc strive to promote the RV lifestyle while embracing the values passed to them by their father and grandfather. Not only are the owners key members, but the long time employees are what keep the business running and they are crucial to the friendly atmosphere you'll experience when you walk into Ansley RV. 
Because of their customer service and consistency, Ansley RV is now one of the largest full service dealerships on the East Coast. They have the best employees ready to walk you through each phase of the RV buying process, from choosing the best RV for you to getting your RV fully serviced.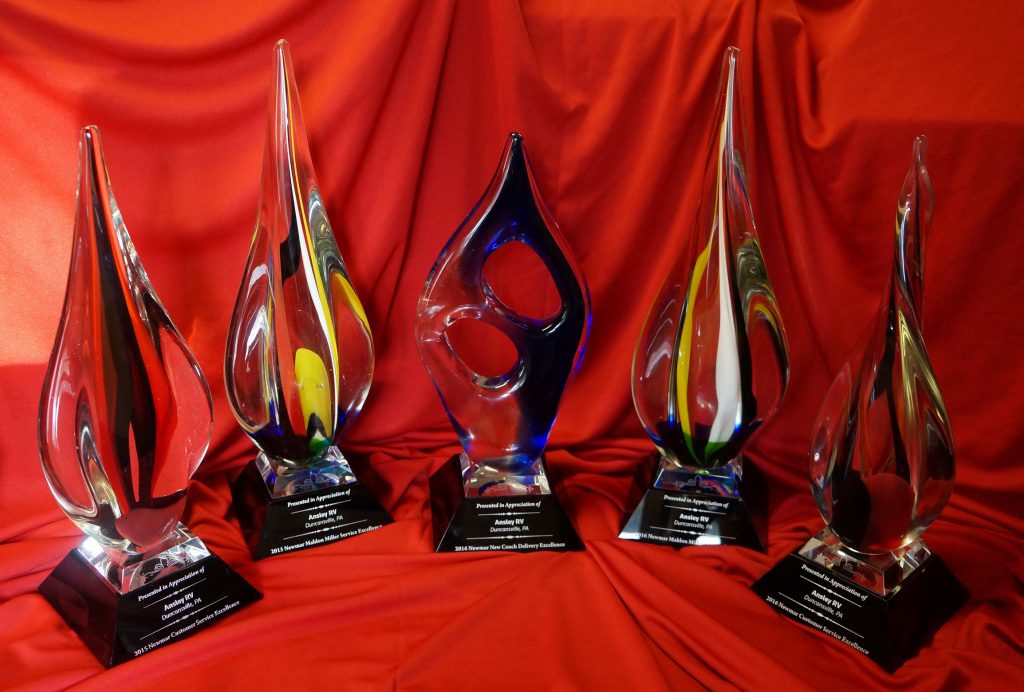 Ansley RV has collected several service and sales awards from tons of leading RV manufacturers and suppliers including Fleetwood, Heartland, Newmar, Winnebago, Keystone, Forest River, Sunnybrook, Prime Time, Cross Roads, Echo, Starcraft and Grand Design. They're here to serve their customer, so they keep up with the latest RV trends and keep the best selection there is out there.  
And again, they believe the employees are the reason for their success so they take pride in their reputation for their amazing customer service. It's their dedication that creates that warm, friendly atmosphere that turn customers into family. 
Located on Route 764 in Duncansville, Pennsylvania, Ansley RV is the place for your one stop RV shopping. Take a look at their website to check out their impressive motorhome inventory or give them a call at (814) 695-9817. 
Go ahead! What are you waiting for?!