Class A RVs are the most luxurious of motorhomes. They're the clear-cut winner when it comes to living area and storage space. Ranging from roughly 30 to 40 feet long, they're practically apartments on wheels. In Class A's you can expect a king-size bed, residential fridge, and plenty of kitchen counter space. All three are relatively rare when it comes to travel trailers and other motorhomes.
If you plan to spend a lot of time on the move, a Class C might be the better choice. Being the largest motorhomes around, Class A's can be difficult to maneuver on the road. But, if you plan to spend long periods of time parked in one spot, a Class A will give you the most storage and living space to camp in comfort during your stay.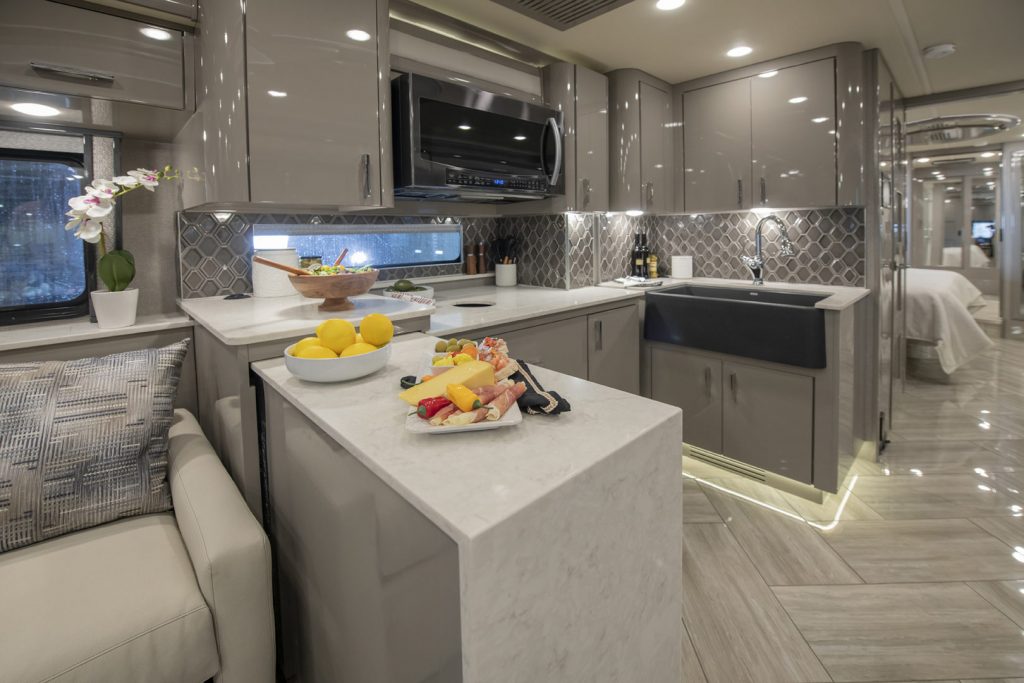 American Coach's Eagle Class A comes in two-floor plans and five exterior options. Even the interior comes with a series of color schemes and design options to choose from. The Eagle includes interior and exterior entertainment centers complete with Bluetooth audio technology. Cruising is easy with the cockpit's touchscreen navigation and backup camera. This Class A is the perfect blend of comfort and luxury for families and couples alike.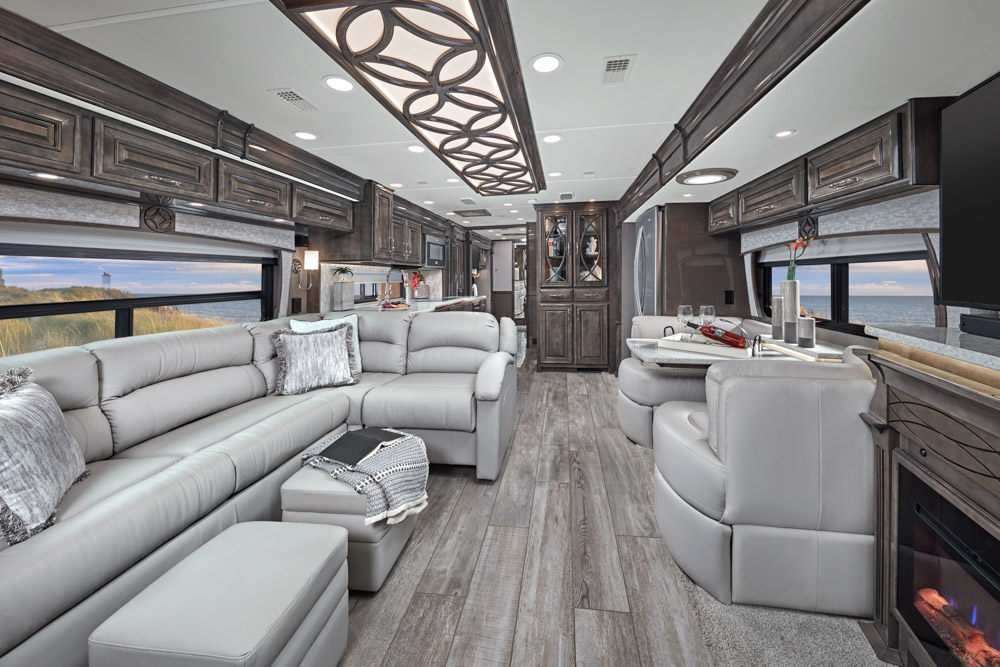 With seven different floorplans and six exterior designs, there's bound to be a Cornerstone for your family. The bedroom features a king size Sleep Number bed, ceiling fan, Smart TV, and more. You'll never want to leave the comfort of this coach. Driving is simple with the Xlite 360° camera system, and hours on the road are easy with heated and cooled Italian leather seats in the cockpit.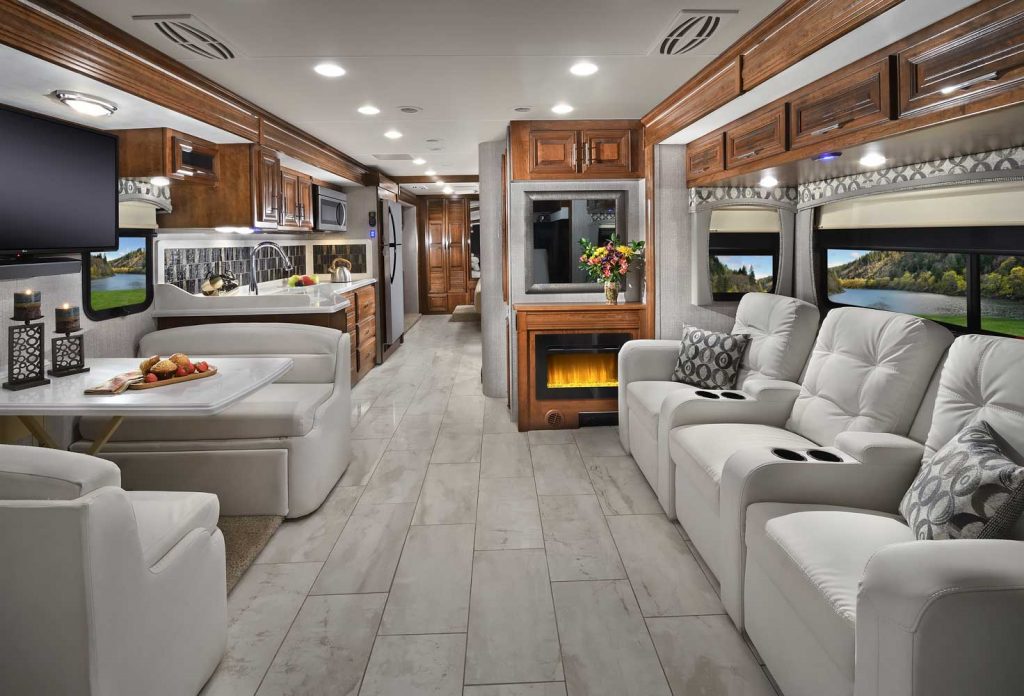 Sophisticated décor and unmatched attention to detail make the Berkshire Forest River's most luxurious of their Class A RVs. The 2021 models include a central vacuum system and a passenger seat work table for ease and comfort. Outdated, dark RV looks aren't a concern with this year's new décor package options. Make meals on the electric induction glass cooktop and chow down under the 18-foot awning all summer long.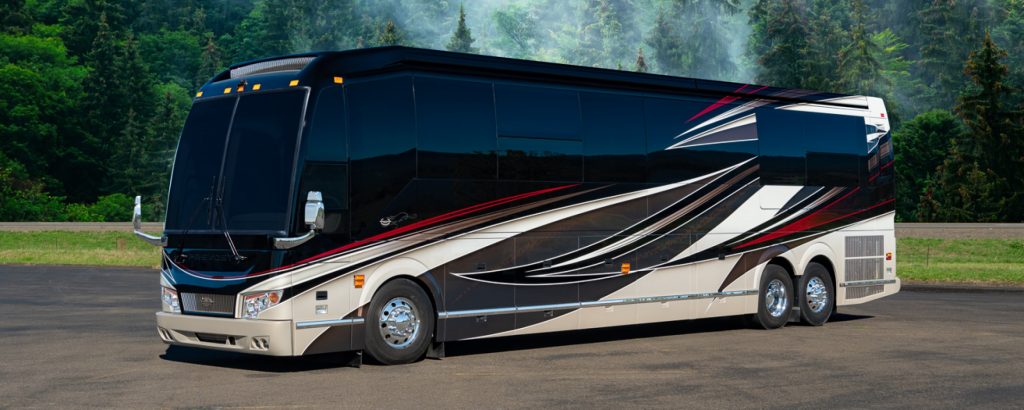 Want to keep up with the Kardashians? Check out these popular top-of-the-line motorhomes by Marathon Coach. These celebrity-favored coaches include wine coolers, coffee centers and adjustable reclining beds. Justin Bieber's even includes a sauna! Stay safe with the front door camera, connected with the coach intercom, and warm with the under-floor heating system. No comfort was left behind in the design of the Marathon Coach.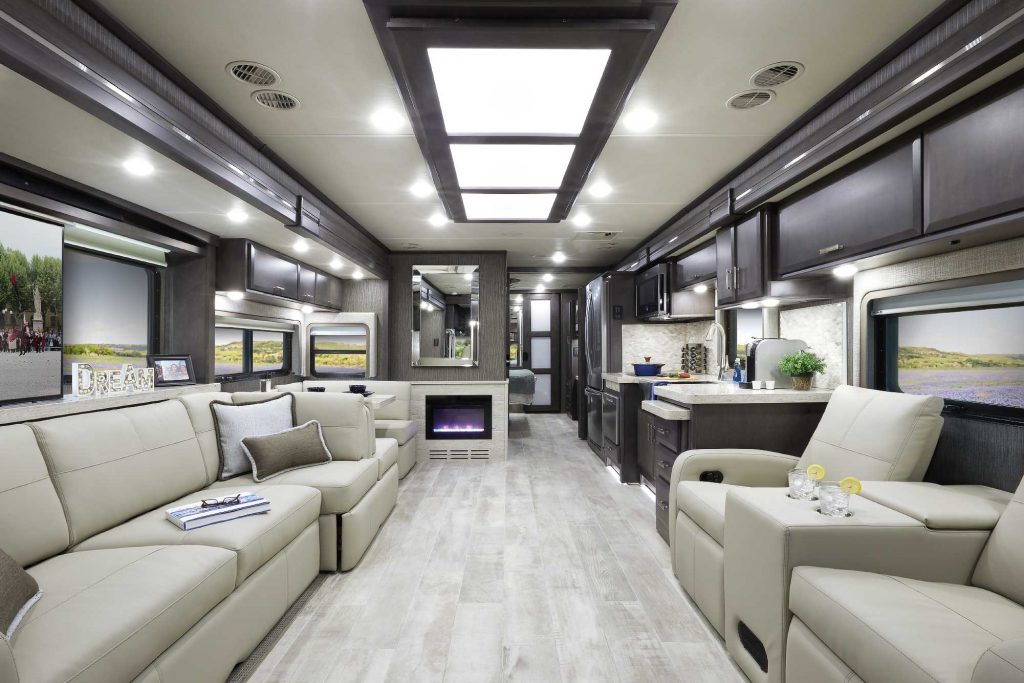 This diesel-run series of luxury Class A motorhomes feature a tasteful interior, heated floors, and a walk-in closet so you'll never feel like you're really away from home. Cooking is easy with a farmhouse sink and dual burner electric induction cooktop, not to mention the residential fridge. The central vacuum system makes keeping clean easy and guests are welcome with some units sleeping up to eight.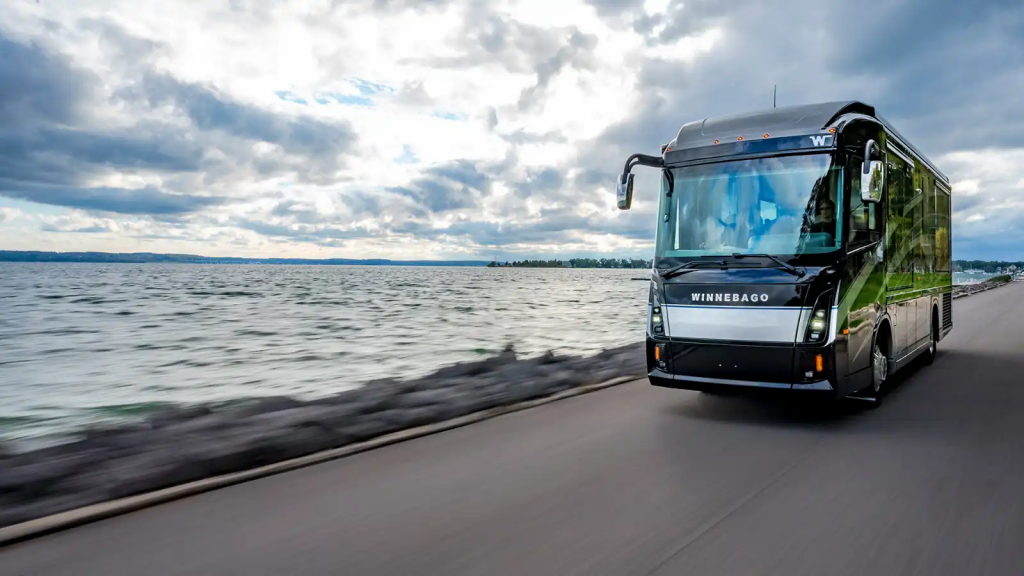 Another brand-new diesel pusher, Winnebago has already introduced their 2022 Journey. With three floorplan options, there's sure to be something for every family. The Quiet Ride cockpit and Xcite Radio with LCD color touch screen are built to keep you cruising in peace. Everything from luxury plank flooring to LED accent lights on the interior provide an unbeatable modern, spacious look. This Class A RV is the perfect marriage of luxury and affordability.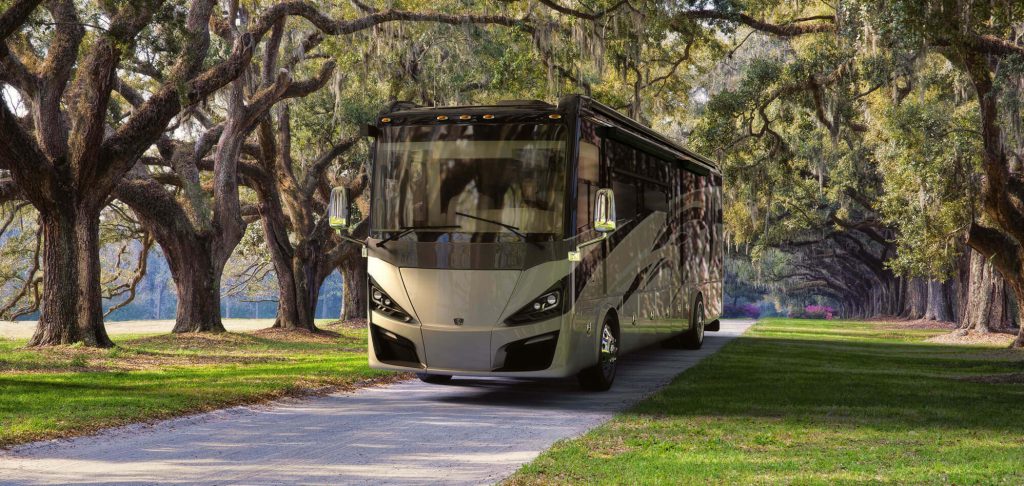 The Phaeton motorhome has been a Tiffin customer favorite for more than a decade, and this year's model is a shoo-in to continue the trend. The Phaeton has multiple interior and exterior color and design options so your unit will be tailored to your taste. Ultraleather furniture, a stainless-steel residential refrigerator, and handcrafted cabinet designs bring all the comforts of your home on the road. These extra touches make the Phaeton one of the best Class A RVs.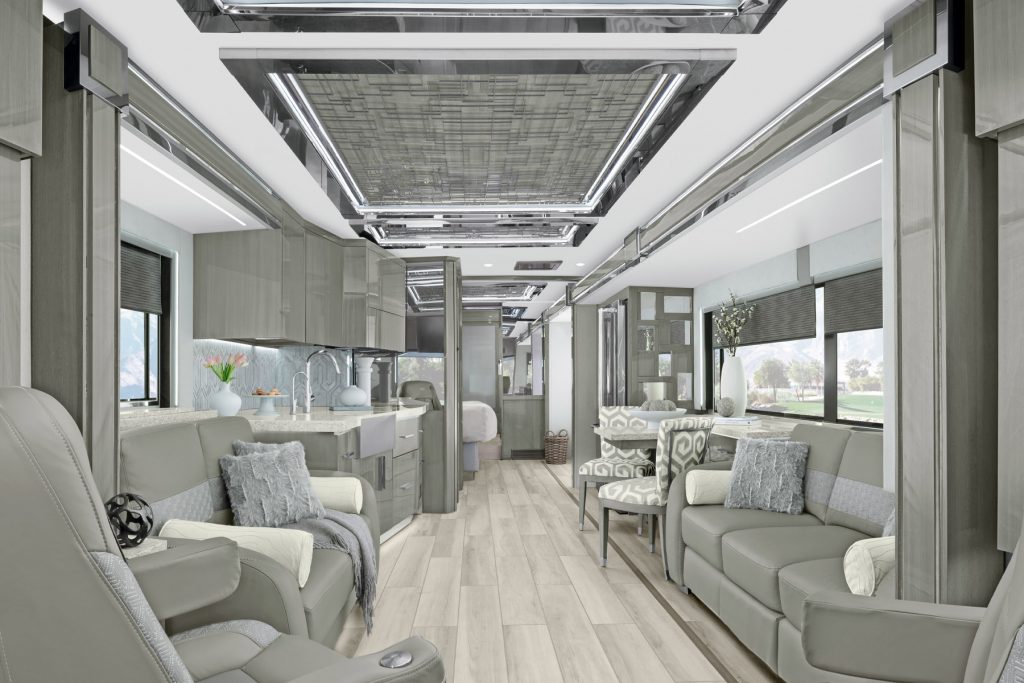 This luxury series of motorhomes are truly built for royalty. From the entrance door automatic steps to AutoMotion power shades, King Aire was built to do the work for you. King Aire includes comfort features not found in any other Newmar coach, making it the best of the brand's line. In addition to comfort, safety on the road is this coach's priority. It features Mobileye lane departure warning, OnGuard collision mitigation, automatic high-beam headlights, and more to ensure you arrive at your destination safely.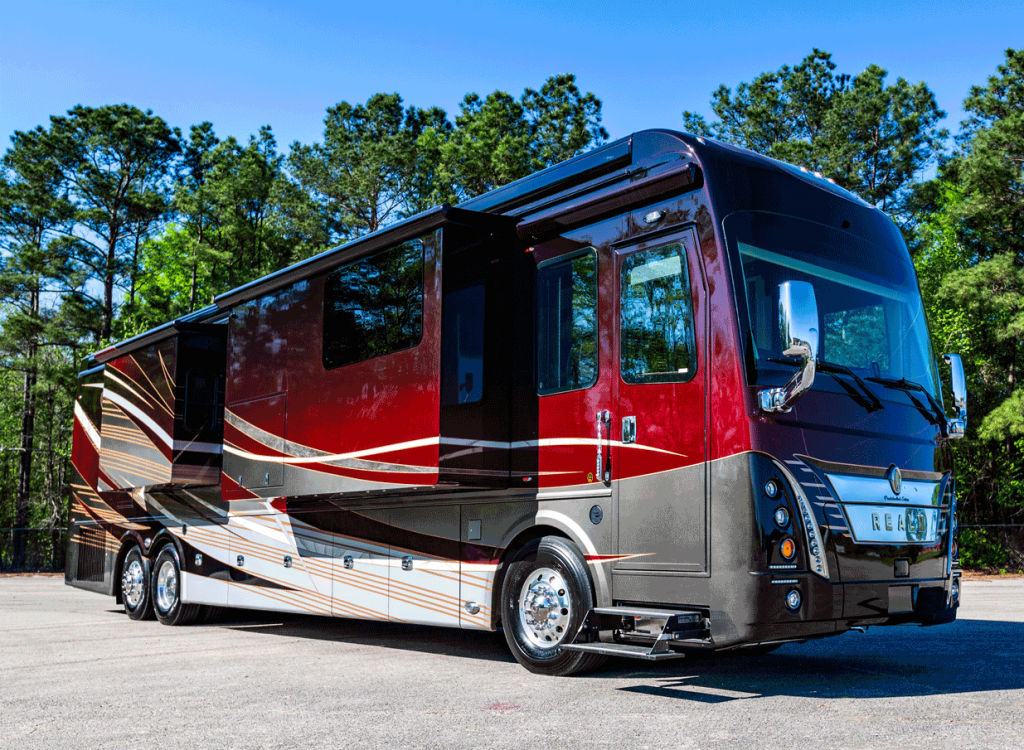 The Foretravel Presidential line was professionally designed with exceptional attention to detail, creating a timeless luxury coach. With four slide-outs, there's more than enough room to relax. No design opportunity was overlooked, as shown in the color-changing ground accent lighting, and no comfort was ignored, proven in the heated floors and motorized king mattress.
Whatever mixture of design, comfort, and safety you choose, there's sure to be a Class A RV fit for your family. Search by brand, model, or RV type on RVUSA to find all the best Class A RVs available in your area.