An RV is a big purchase, and you want to be sure you're doing it right. You've researched the type of RV, the specifications you want, and maybe even the manufacturer – but what you don't want to forget is the dealership you're buying from. Where you buy your RV can make or break your RV buying experience, so before you rush to the closest dealership with the lowest price on the rig you want, take some time to look into the places you're considering buying from. If you're wondering how to find a good RV dealership to work with for your purchase, we've compiled a few tips to help you with your search.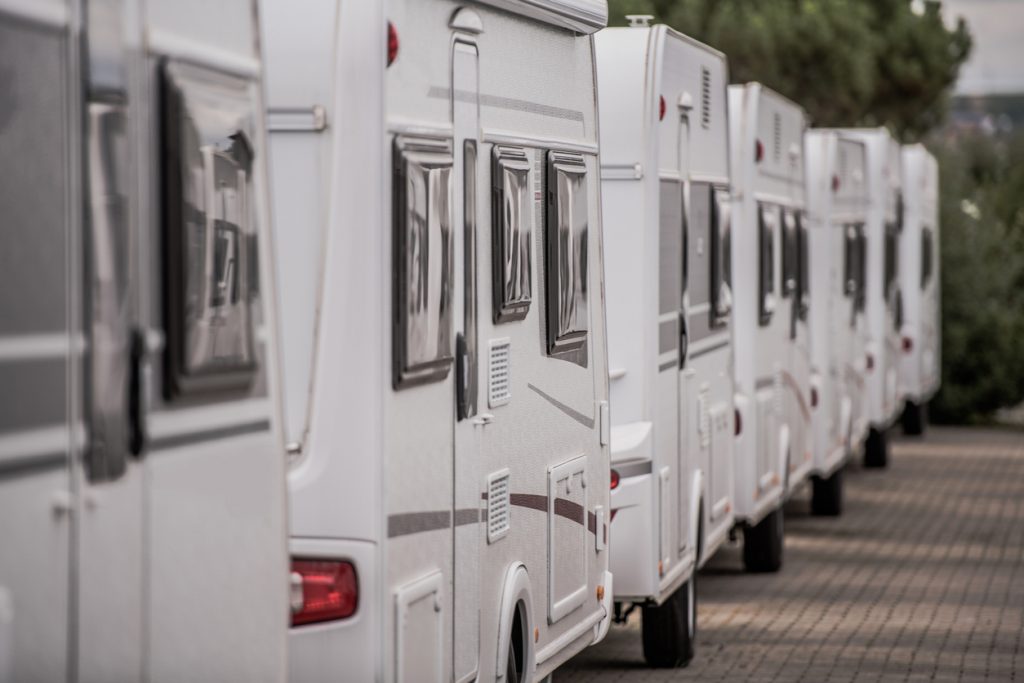 Read the reviews
The most obvious place to start is to read the reviews of the dealerships you're considering online. You can find reviews on Google, Yelp, Facebook pages, or more specific review sites like dealerrater.com. As with any reviews, you should take them with a grain of salt. Most people only take the time to write a review if they are extremely unhappy, so review sites can be one-sided. People who had a bad experience share their thoughts, and people who had great experiences go on their way and enjoy their RV. Instead of looking for if a dealership has negative reviews or not, look for common themes.
Do most of the negative reviews point out that the sales staff didn't help them stick to their budget, or that the service technicians weren't able to perform quality maintenance? If there are a lot of reviews with the same theme, whether positive or negative, then it's time to give some credence to the opinions you're reading.
Know their service capabilities
One of the biggest tells on whether or not a dealership is a quality one or not is their service department. You want to find a dealership with a certified service staff fully equipped to handle your specific RV.
Of course, if you're buying out of state and don't plan on ever having your rig serviced at that location, this is less of an issue. But as a general rule, it can still be an indicator of quality as a reputable dealership will typically have parts and accessories counter and a service counter in addition to their sales staff.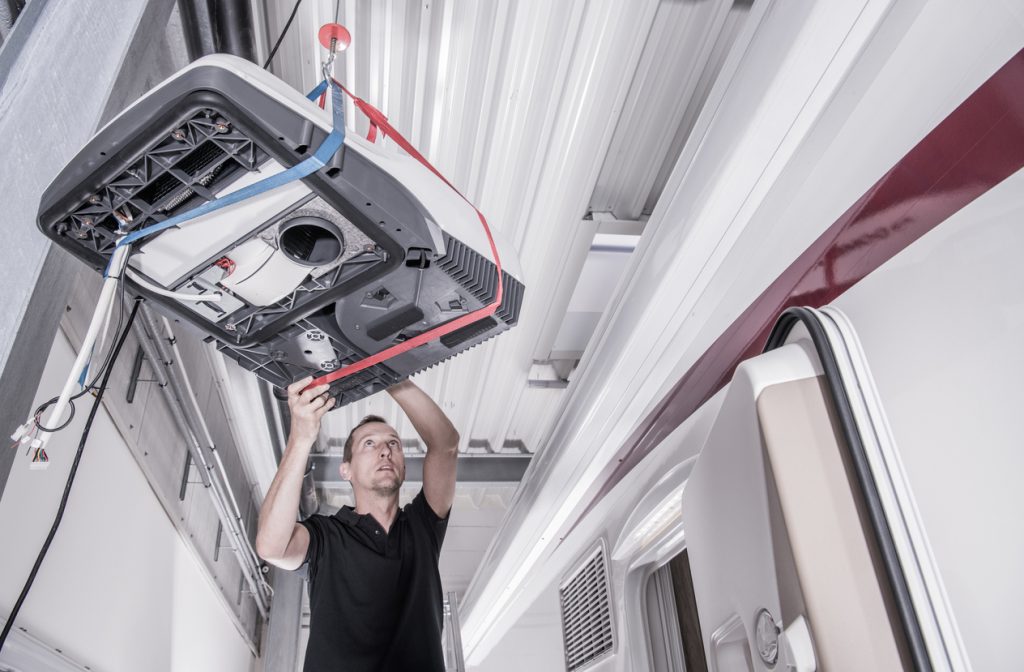 Consider a dealership network
You are purchasing an RV in order to travel. That means that sometimes, you may have issues with your RV when you are far away from your home base or the dealership you bought your rig at. Some dealerships have policies now where they will only service rigs purchased at that dealership, which can make things difficult if you happen to break down away from home. One way around this sales tactic is to purchase a rig within a dealership network. These networks consist of dealerships located across the country, and no matter where you need service, you are able to bring your RV into the closest dealership within that network for service just as if you bought it at that location.
Look for certifications
There are plenty of certifications and accreditations out there than can signal that a dealership knows their stuff. Many RV manufacturers award dealerships for having extensive experience selling their products. For example, Winnebago gives the "Flying W Award" to the top 33% of Winnebago dealerships for "service excellence and superior owner satisfaction." When you call to inquire about a dealership, ask what certifications or accreditations that dealer has, especially if they claim to specialize in a certain manufacturer.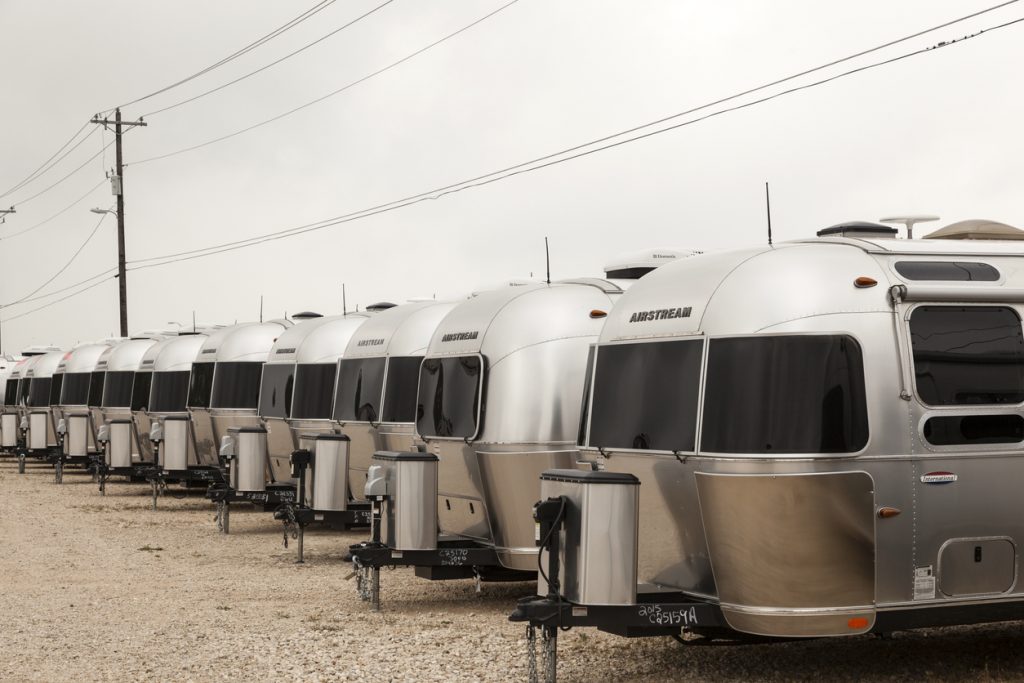 Size doesn't always equal capability
When you're looking for an RV dealer, big doesn't necessarily mean good and small doesn't always mean bad. There are plenty of small dealerships out there that can provide hands-on, personalized sales and service because they have a smaller client base they devote more attention to. Likewise, there are some mega RV dealerships out there that have so many clients that some that get lost in the mix and don't get a top-notch experience. Take some time to give the small dealerships a second look and pause for a moment before automatically going with a huge dealership.
Search dealers on RVUSA.com
We've made finding a dealership near you easy at RVUSA.com. Simply head to our dealers' tab to search RVs in your local area, or to search  RVs by state. You can rest assured you are in good hands with our platinum members displayed at the top of the page. As you search through the available dealerships, check out the icons in the bottom left corner of the dealership description to see what that dealer offers, including new RVs, used RVs, RV rentals, a parts department, a service department, and even a road service department. From this page, you can send an email directly to the dealership, search the dealer's available units, and read up on what makes and types of RVs that dealership sells. It's your one-stop-shop for your RV dealership search.
Finding a Reputable RV Dealership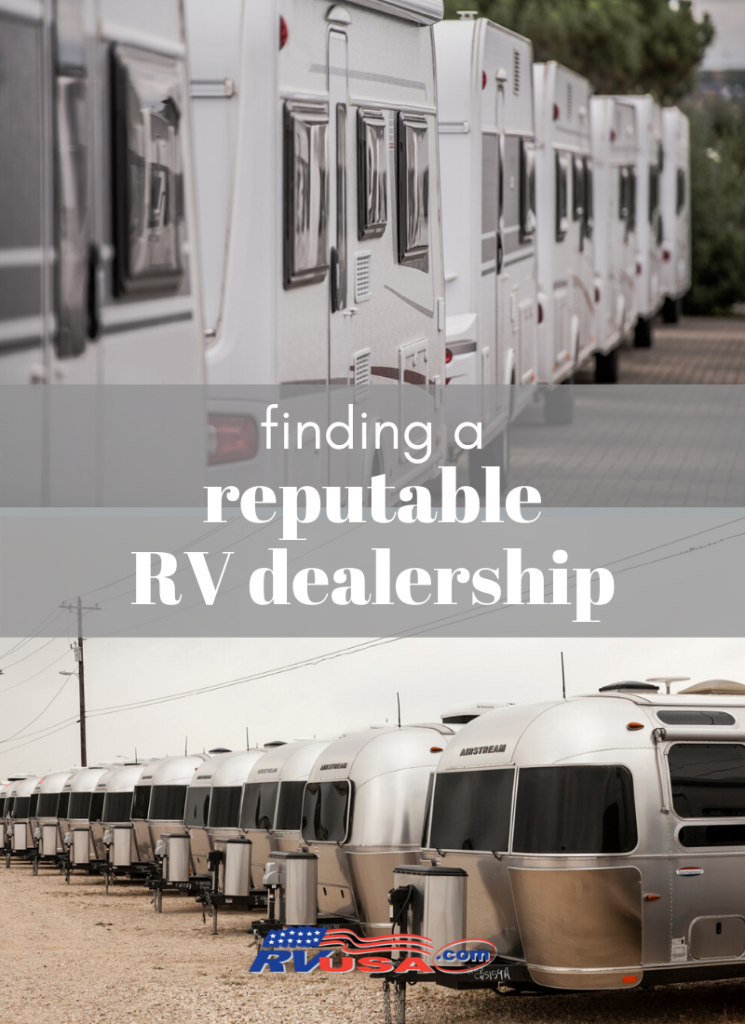 There are thousands of RV dealerships out there for you to choose from, and it just takes a little digging to find the one that's right for you. If you do your homework, you'll walk away from your RV buying experience more confident in the rig you spent a lot of money on, and you can rest assured you'll be taken care of should anything go wrong. Check out our advanced RV search to begin your hunt for the new or used RV that's right for you.