If you're in the market for a brand new diesel pusher that's just as eye catching on the inside as it is the outside, then the 2018 Newmar Dutch Star 4369 is the RV for you!
Loved by travelers and RV critics both, the iconic Dutch Star has been the best-selling coach in all of Newmar's RV for four years, more than likely because of its extensive list of standard luxury. The Dutch Star comes in a whopping 11 different floor plans, but we'll tell you why we're smitten with the 4369 model!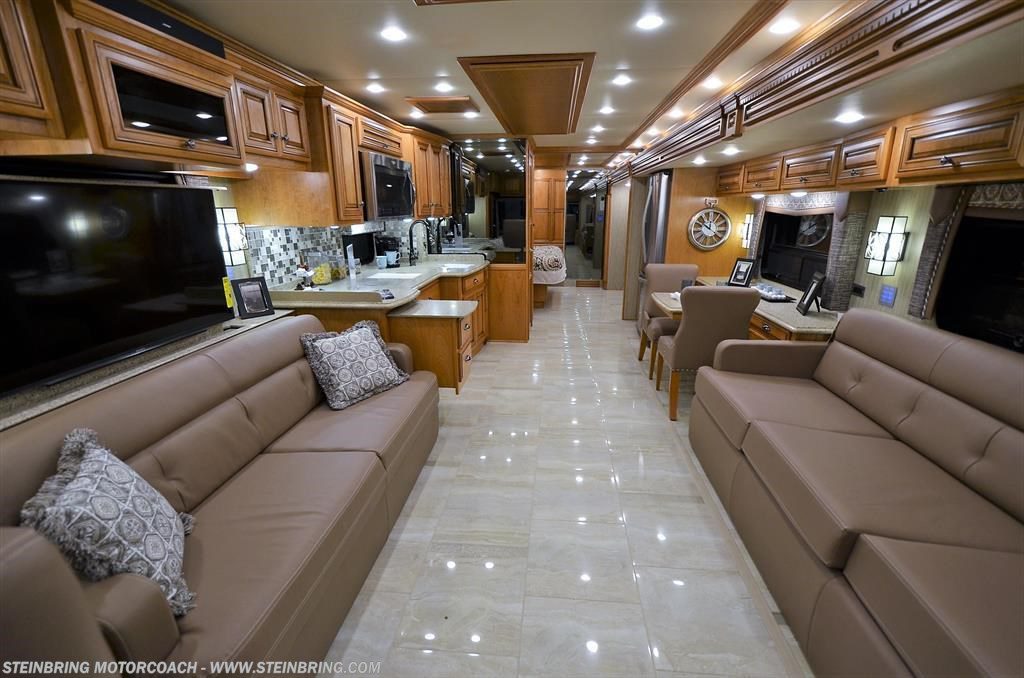 Newmar has taken their 2018 model to the next level with their new headboard, new color scheme and graphics. The new wood color comes standard with the option to choose a high gloss finish. They've also added new power-adjusted driver and queen-sized passenger seats that are just a bit more comfy. Did we mention they are heated seats, as well?
We all know most like to relax when traveling in their RV, so that's why Newmar has added a 40" LED TV and soundbar to the Dutch Star 4369, along with Sirius Radio, a  Wifi router and, of course, a 6" dash radio with Rand McNally navigation. Newmar also wants you to feel as homey and comfortable as possible while on the road, so they've added an induction cooktop, a kitchen window, dishwasher and dinette with buffet table in the kitchen and a Sleep Number air mattress and plenty of storage space in the bedroom.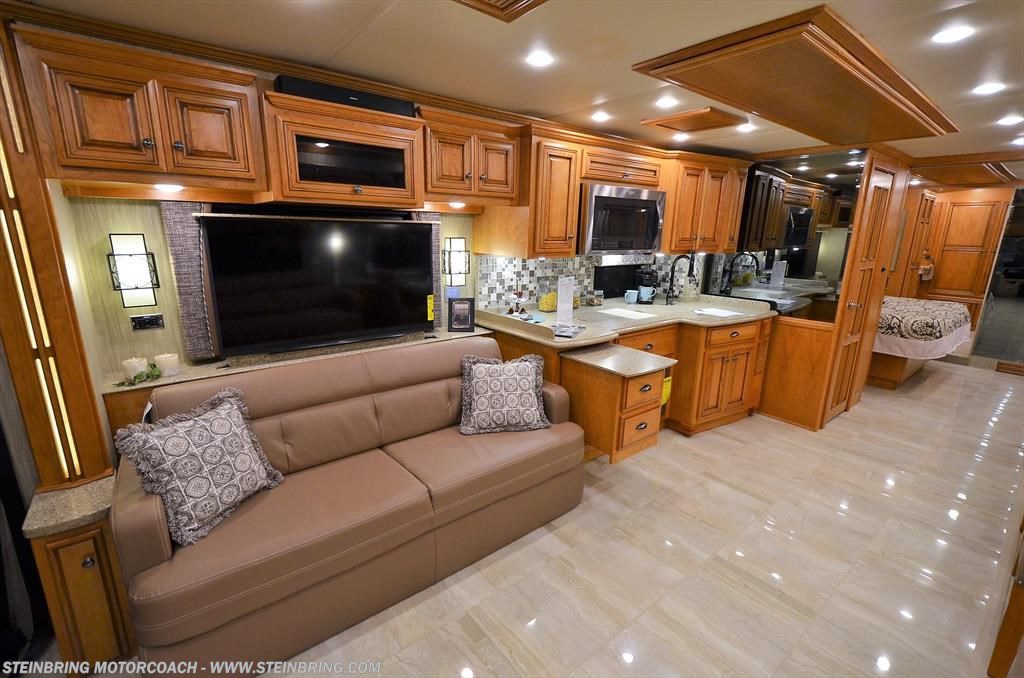 As far as quality goes, Newmar doesn't take anything less than the highest. Each RV is carefully crafted by people who have been making them for an average of eight years. On top of that, each coach must pass at least 1,000 quality checks before leaving their Newmar factory.
For all the lavish features and newness in this RV, $447,929.00 is a steal. Not to mention it only has 731 miles on it! So just where can you find this Dutch Star? It's waiting for you at Steinbring Motorcoach in Garfield, Minnesota. Give them a call to talk to a staff member or visit their website for more information today!