This week's Find of the Week is where you'll find palm trees and beach babes. Travel down to Fort Meyers, Florida and you'll see the Class C RV of your dreams at Palm RV! Though the dealer has 193 units available right now, the 2015 Phoenix Cruiser 2910D is on display and might be the right motorhome for you. Keep reading for all the details!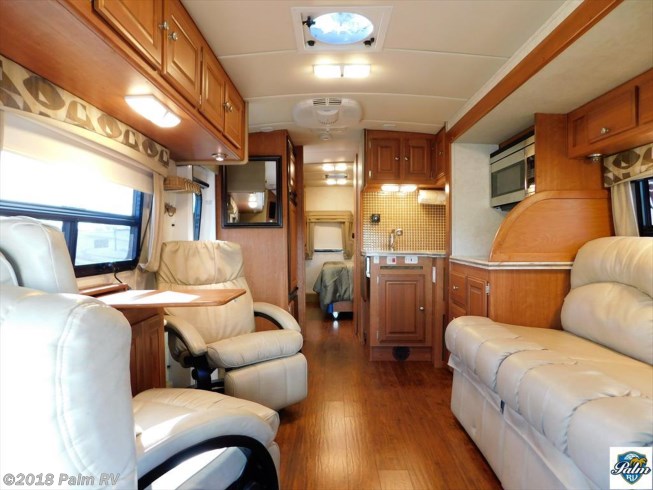 Though this unit is used, it only has 18,576 miles on it and is only 3 years old. Built on a E-450 chassis with the 2 sided slide-out, a queen bed with walking room around it and plenty of storage space, this model is all you need when considering life on the road. This Phoenix Cruiser also comes with full body paint, a ladder with a rack, hitch, windows that are frameless, an outsider shower and all the essentials of a full kitchen. Don't worry about entertainment while on the road, either. The 2910D comes with two flatscreen televisions and a BlueRay player! You won't find another high end luxury RV like this one.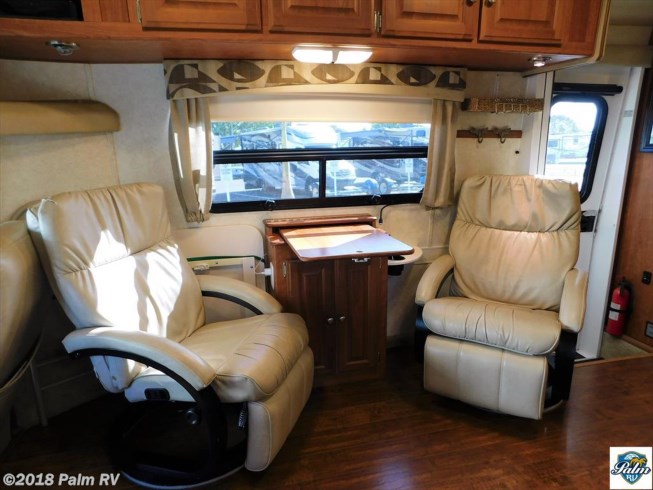 One of main features of this motorhome is the amount of storage. The D model gives you two reclining Euro chairs with a small kitchen table, but there's still enough room to move around without feeling cramped. The overhead cabinets are nice and deep, which allows actual usability.
The two cushion electric sofa is made with memory foam, so it can be used as a bed as well as relaxing. Across the way, you'll find a two burner stove covered with counter tops that are made in house. When you look down below, you'll again find plenty of storage for all your kitchen utensils or whatever you may need.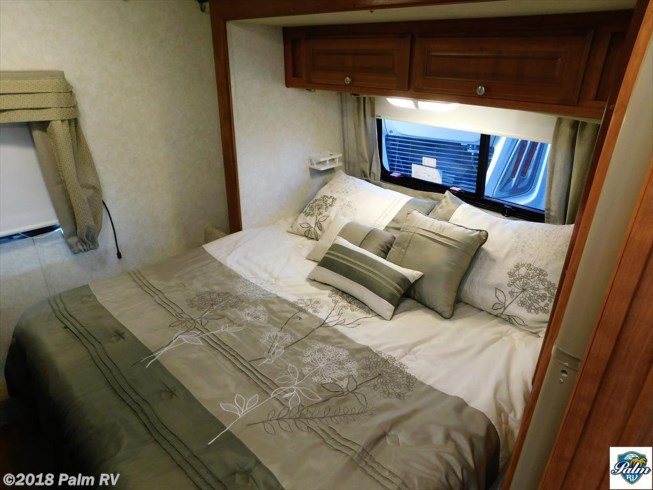 When you get to the bedroom area, it's easy to walk all the way around the mattress for practicality (for those of us that actually make our beds in the morning). The memory foam bed also lifts up for even more storage. And no need for over packers to be shy: there's ton of wardrobe space for all your possible outfits.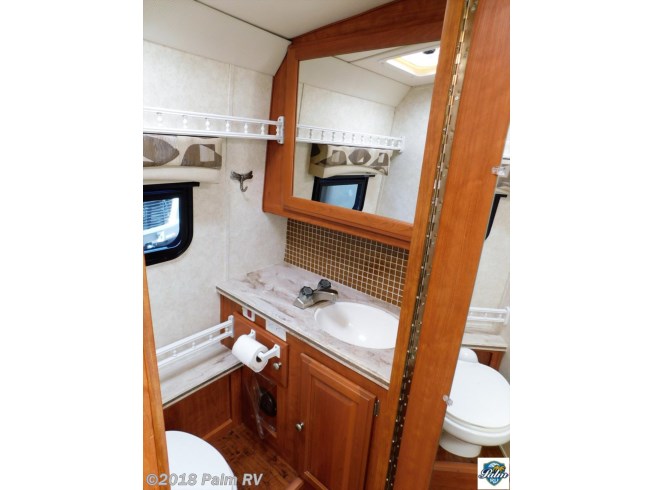 Let's not forget about the bathroom storage! On top of having a large medicine cabinet, there's tons of space under the sink for all your toiletries you keep in your stationery home. There's even an ample amount of counter space for your morning prep and primp along with a mirror behind the bathroom door!
The best part has yet to come: This luxurious RV is only $79,990! So start the search for the perfect motorhome here with Palm RV on RVUSA.com!