For our Find of the Week posts, we often find a new or nearly new RV to put in the spotlight, but we saw this almost vintage RV from 1998 and couldn't pass it up. We call this an almost vintage RV because we aren't ready for anything from the 90s to be considered vintage just yet!
The Class A 1998 Holiday Rambler Endeavor 37CDS is perfect if you're not looking for something brand new and modern. This is probably one of the best buys you'll see in a long time on an older Luxury Motor Home. Back in 1998 this motorhome was priced at $176,000 and is a step above quality wise over most other brands of this era.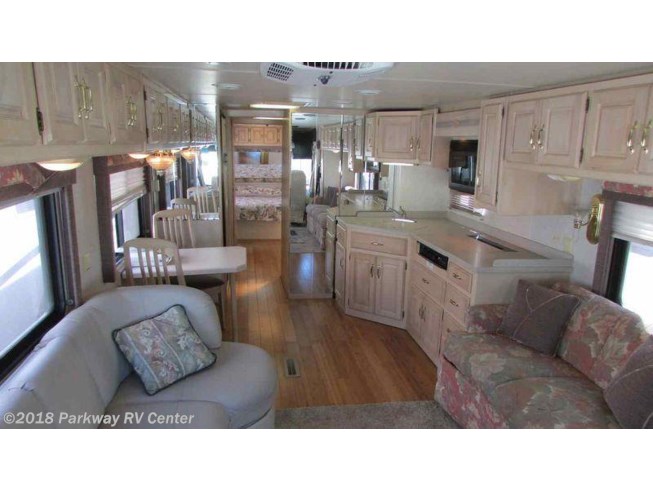 This specific Holiday Rambler is in great condition for being over 20 years old. It features Aluminum frame, full heated basement with pass through storage, power slide out with awning topper, rear view camera system, Freightliner XC bus chassis with the 275 HP ISP Cummins Turbo Diesel, Full air brakes and air suspension. This motorhome rides like a Lincoln Town Car.
It also features a nice living room area with leather couch and opposing sleeper sofa, free standing table and chairs, and is beautifully decorated throughout and in great condition. The floors are real hardwood floors, the countertops or Corian, the cabinets are solid wood, and there's a skylight and glassed in shower. Plus so much more.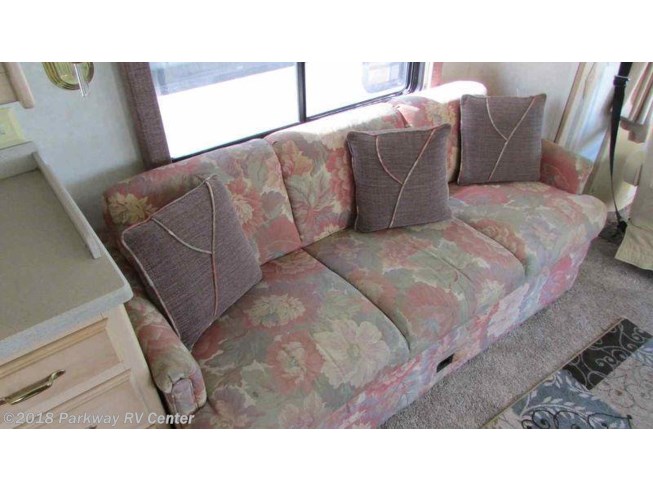 This RV is available at Parkway RV Center in Ringgold, Georgia and is only $34,900. The price even includes a complimentary complete systems check, so Parkway won't let you drive away with it until it's running to its fullest. Call or stop by and snag this deal before it's too late!