Most of the time, when people shop for a vehicle, they tend to find a brand they love and stick with it as long as they can. RV shoppers typically do the same when they're in the market for a new motorhome. Winnebago Industries, Inc. is a leading United States manufacturer of outdoor lifestyle merchandise under the Winnebago Grand Design and Chris-Craft brands. Winnebago builds high quality motorhomes, travel trailers, fifth wheel products and even boats. The company has several facilities in Iowa, Indiana, Oregon, Minnesota and Florida.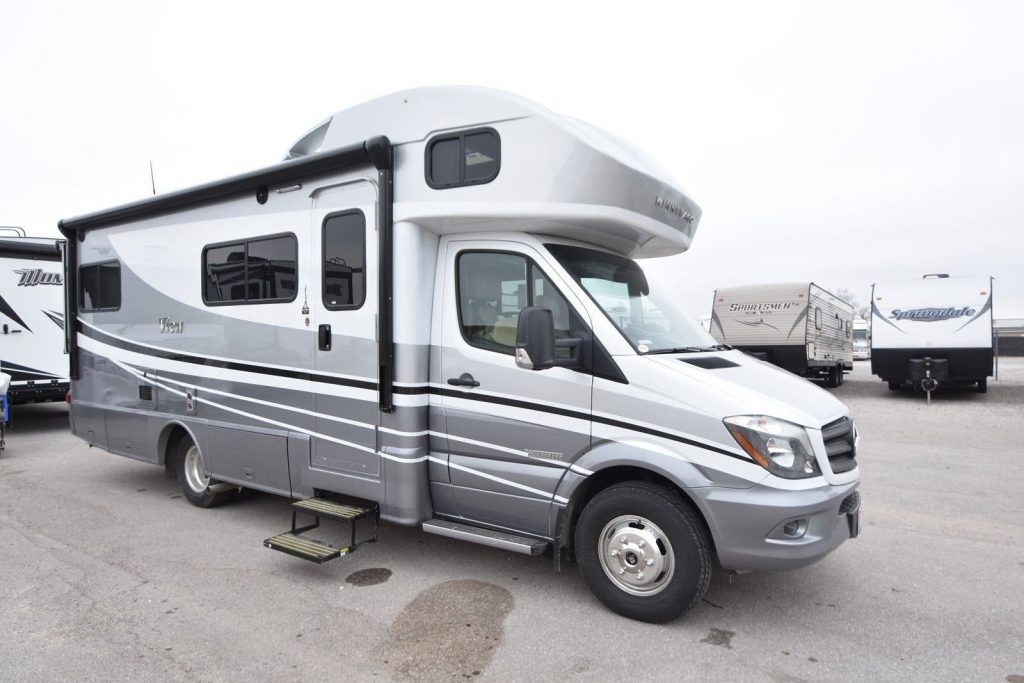 Things You May Not Know About Winnebago Industries
The employees at Winnebago understand and care about their customers needs. Their purpose is to help customers explore the outdoor lifestyle, while giving them the best vehicle to do just that, enabling them to have outstanding experiences as they work, travel and play. Keep reading for all the details of Winnebago from the beginning!
It all began in 1958 when businessman and founder John K. Hanson noticed the vast popularity of recreational trailers among visitors and travels for holiday or vacation. He bought two trailer models to learn more about the industry before speaking before the Industrial Development trustees with a possible project. In October 1957, they voted to look into making travel trailers with Hanson as the chairman of the committee. He and this small group of leaders persuaded a California firm, Modernistic Industries, to start a travel trailer factory to boost the local economy.
The First Ever Winnebago
It was in 1958 that the first ever Winnebago rolled fresh off the assembly line. The trailer slept five people, had a kitchen and a lounge area and cost just $895. What made these RVs so successful was that they were being sold for about half the price that most other RVs were going for during that time, which led to their quick gain in popularity in the RVing community.
Things Are Looking Up for Winnebago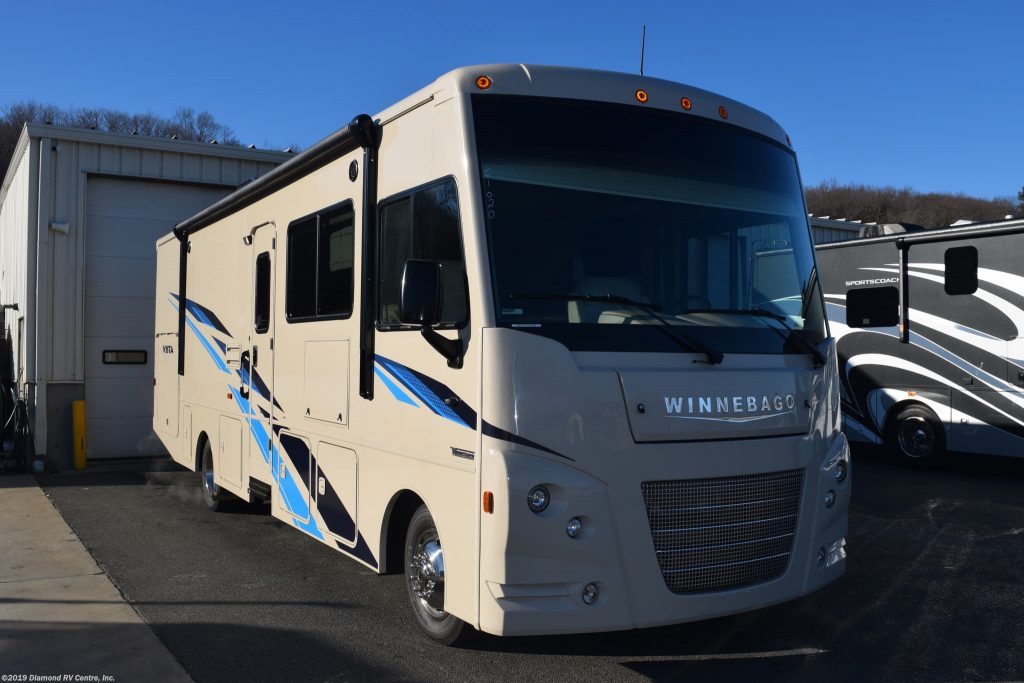 Despite the company's rocky beginning, the whole operation was purchased by five Midwesterners with Hanson still serving as chairman. To improve the quality of each RV, the company installed furniture and other components designed just for its travel trailers. One innovation was the "Thermo-Panel," a strong but lightweight sidewall that was a normal feature in Winnebago products. In 1960, they finally changed the company name to Winnebago Industries.
In 1973 Winnebago was the continent's largest RV maker, and had collected over 400 acres of land holdings in Forest City, Iowa, with 46.5 acres of factory floor space. Two million square feet altogether! Winnebago now has 850 acres.
Changing Times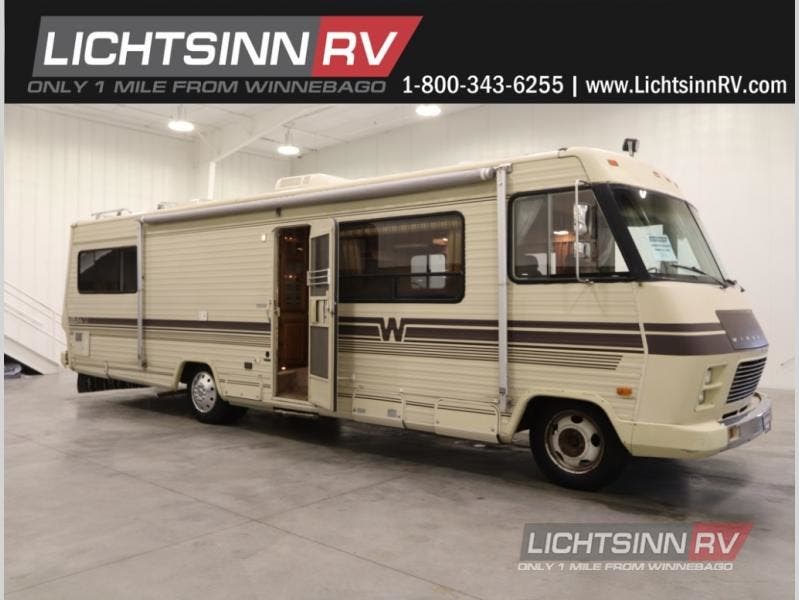 Hanson removed himself from his day-to-day responsibilities and stepped down in vice-chairman in 1976. Gerald Boman was now chairman of the board and John V. Hanson, son of the previous chairman, became president and chief executive officer. Just a year later, Winnebago decided to start constructing a 126,000-square-foot factory in Riverside, California to build RVs. Another 66,000-square-foot plant was leased in Asheville, North Carolina for the construction of van conversions. Winnebago also celebrated their manufactured 100,000thmotorhome. It was a rather large even, with journalists coming out to cover the affair.
In October of the same year, the company saw another shift and J. Harold Bragg become chairman and chief executive officer. John V. Hanson kept his title as president, but Gerald Boman was now senior vice president of the company. The change came because of growing demands on the company. There was a need for more senior experience in the boardroom. After all this change wasn't successful, John K. Hanson came back from his near retirement as chief executive officer once again. This unsettlement was the foreshadowing of a six-week motorhome production halt in May 1979 due to decreased consumer demand. This continued drop in revenue caused them to sell the new plan in Riverside, California.
Throughout the 70s and 80s, Winnebago model names were influenced by Native American tribes with names like Brave, the Indian, the Chieftain and the Warrior. These older models are easily identifiable by the W that was painted on the side with a stripe that connects the front and back of the RV, like this 1986 Winnebago Chieftain.
Minnie Winnie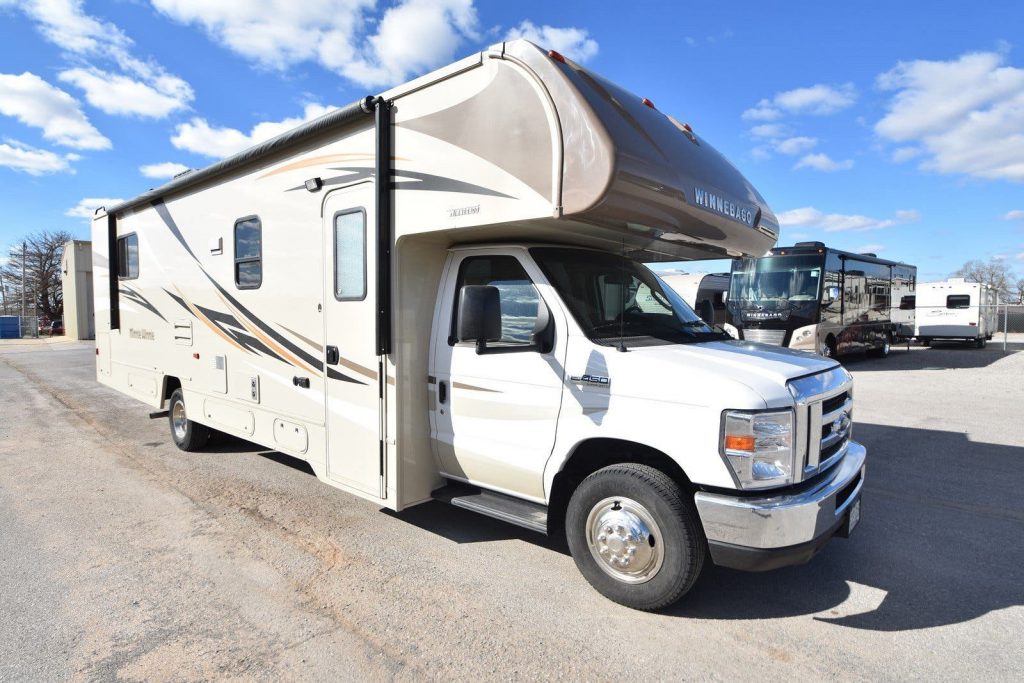 Winnebago introduced a new model in 1973 called the Minnie Winnie that was built on the Dodge-B-series can chassis. It was only about 19 ½ feet long, but longer models were made throughout the years, and they've used either a Chevrolet or Ford chassis since 1980. The company decided to make smaller models, like the Winnie Wagon, since gas prices were steadily increasing, with lower profiles and a pop-top. This model was only made for two years, starting in 1974 and returned in 1980. The 1974 models have a pop-up top with the inside height of 6'6 and a two-burner stove and sink. These models have no restroom.
Industry Leader
Though Winnebago Industries continued to struggle throughout the 90s, today, they are one of the leading manufacturers in the United States for recreation vehicles and similar products and services. As long as there are travelers and adventurers who want to travel in the most comfortable and relaxing surroundings of their own motorhome, Winnebago Industries will provide them with what they're looking for.
What's your favorite thing about your Winnebago? Let us know in the comments! Also, be sure to check out RVUSA's collection of Winnebago motorhomes here.