You don't want to miss the 12th Annual Virginia RV Show this weekend at the Hampton Roads Convention Center!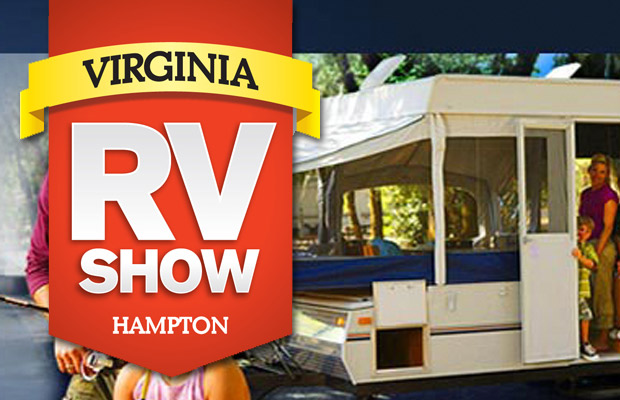 March 11-13 come check out all the area's major RV dealers as they showcase a huge variety of motorhomes, travel trailers, fifth wheels & more, all at great prices!
Adults tickets are $10 and Kids 12 and under are FREE. Good Sam Club Members get $5 admission
This is the last RV Show of the season in Virginia!
The Show Schedule is as follows:
Friday, March 4, 2016
Show Hours: 12:00pm-8:00pm
Saturday, March 5, 2016
Show Hours: 10:00am-7:00pm
Sunday, March 6, 2016
Show Hours: 11:00am-5:00pm
Throughout the event, look for special appearances by Star Wars cosplay characters Kylo ren and Rey! They will be doing a "Meet and Greet," taking pictures, and interacting with all their fans.
Also, there will be special presentations each day by internationally recognized cinematographer, John Holod. Seminars will take place throughout Friday, Saturday and Sunday. Visit the show's website for a full schedule of show times.
For more information about the event, visit the event's website: http://www.gsevents.com/shows/display.cfm?showID=105
To stay up-to-date with all the latest RV events, shows, new units & more, keep reading our blog and visit www.RVUSA.com. Don't forget to like us on Facebook and follow us on Twitter and Instagram!