2021 Deals on Black Friday RV Camping Accessories You Need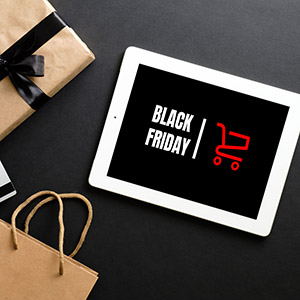 Can you believe Thanksgiving is already upon us?! 2021 certainly flew by, and it's about that time of year for Santa's elves to get busy fulfilling Christmas wishes. As we turn the page on holidays, Thanksgiving week signifies one of the biggest retail weeks of the year. Whether in person or online, shoppers flock to storefronts to save big on Black Friday. These mega deals aren't just for clothing and new iPhones, though! There are plenty of Black Friday RV camping deals out there to help make your RV travels even more enjoyable. The only challenge is combing through them.
Luckily, we're here to help. We've searched high and low through Amazon's Black Friday deals to find sales on the items RVers need most. All of the items we selected are early Black Friday deals so you can get a head start on the holiday shipping madness. Read on to save with these Black Friday RV deals!
This might be the best Black Friday RV deal on our list. When it comes to RV cooking you have to be smart with your space. Rarely is there room for a Crock Pot, Instant Pot AND an air fryer. Most RVers pick their poison and cater their RV meals to whichever cooking appliance they have. Those days are no more with this Ninja Foodi 12-in-1 tool!
This incredibly versatile appliance can act as a pressure cooker, slow cooker, an air fryer and a sous vide. It can even make yogurt! The best part is that it is deeply discounted for Black Friday – you'll save over $100, which comes out to nearly 50% off! That's a steal. Never come across a camping recipe you don't have the right tools for again. If you're looking for inspiration, our RV recipes page is full of ideas of what you can cook with this!
A dutch oven is a must for RV campers. Nothing beats an old fashioned meal fixed over the campfire! Lodge is a well-respected cast iron brand and this
cast iron dutch oven
bears the Amazon's Choice badge! Adding this to your RV cooking repertoire will take your camping meals up a notch. If you're looking for
dutch oven recipe
inspiration, we've got that too!
We all know that countertop space in an RV kitchen is extremely limited. If you have a stove top, you have even less. This RV stove top cover is a great solution for your counter space problems. Fit this across your cook space and voila! More room for food prep and serving. Save almost $23 with this Black Friday RV deal!
If your RV doesn't have an oven, this kitchen appliance is the perfect solution. You can still take part in roasting a chicken or a turkey for the holidays in your RV with this countertop Oster roaster oven. The self-basting lid continually recirculates moisture to keep meat juicy. It can cook turkeys up to 26 pounds so you're sure to have enough food for the whole family. It also slow cooks and bakes so you're getting more than just one thing out of an appliance that's taking up space in your RV kitchen. Even better, you'll save $50 on this Black Friday RV deal.
If adventure sports are your idea of a great RV trip activity, you'll love this
kayak roof rack
from XGeek. Mount this rack atop your tow vehicle and you can strap on kayaks, surfboards, canoes and snowboards to carry safely with you on your next adventure. This Black Friday RV deal saves you $50!
The Fitbit is a much cheaper alternative to the Apple Watch and provides many of the same fitness and wellness features. One of these sport watches will help you keep track of your fitness as you hike and explore across the US. This watch will track steps, heart rate, sleep and even help you manage stress. The best part? It's available for just $100 as part of Amazon Black Friday!
Sometimes you need to use holiday sales to buy the practical things as well. This $22 discount on a new
RV sewer hose kit
is hard to pass up! These hoses can get icky over time, so it's a great idea to replace them to keep them fresh and prevent worse maintenance issues down the road. Add this one to your cart to make your Black Friday shopping feel a little bit more productive.
What RVer doesn't love a good picnic on the trails? This cooler backpack is perfect for mealtime in nature. It's a large capacity bag that will fit plenty of food for the whole family, and the backpack straps make it easy to carry. It's $5 for Black Friday.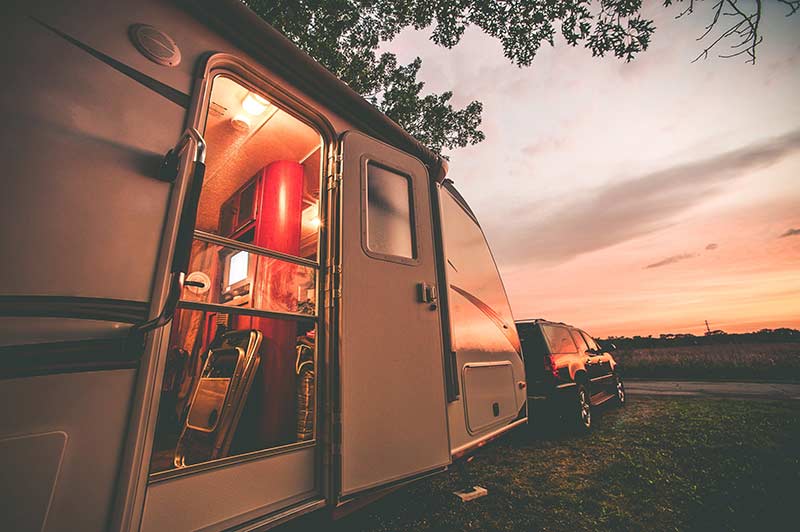 Need a rig for your holiday travels?
Black Friday RV Camping Deals
 Whether you're looking to save some money on cooking up delicious RV meals or on practical RV maintenance tools, Black Friday is a great time to look for those deals. This list of Black Friday RV camping deals will have your rig outfitted at a fraction of the cost.
We don't just round up great RVing finds on Black Friday. We do it all year long! Check out our full RVUSA Amazon Essentials page for more recommendations on RV essentials for everything from the kitchen to the campfire.
More Black Friday RV Deals
This post contains affiliate links. RVUSA.com will receive a small commission at no cost to you if you make a purchase using these links. We appreciate your support!
Ready to find an RV for your adventures?