If you're not from the midwest, including Iowa in your vacation plans may not have crossed your mind, but we're here to show you why skipping out on The Hawkeye State would be a mistake. For RVers, it's the perfect state to drive because of its scenic byways that give you an amazing look at the state, whether you're traveling on its east side or west side. Its rolling hills give way to wooded caves and wide-open lakefronts to explore, and you'll also find its destinations highlighted by pop culture and international culture. Here are a few of our favorite places to visit in Iowa.
Maquoketa Caves State Park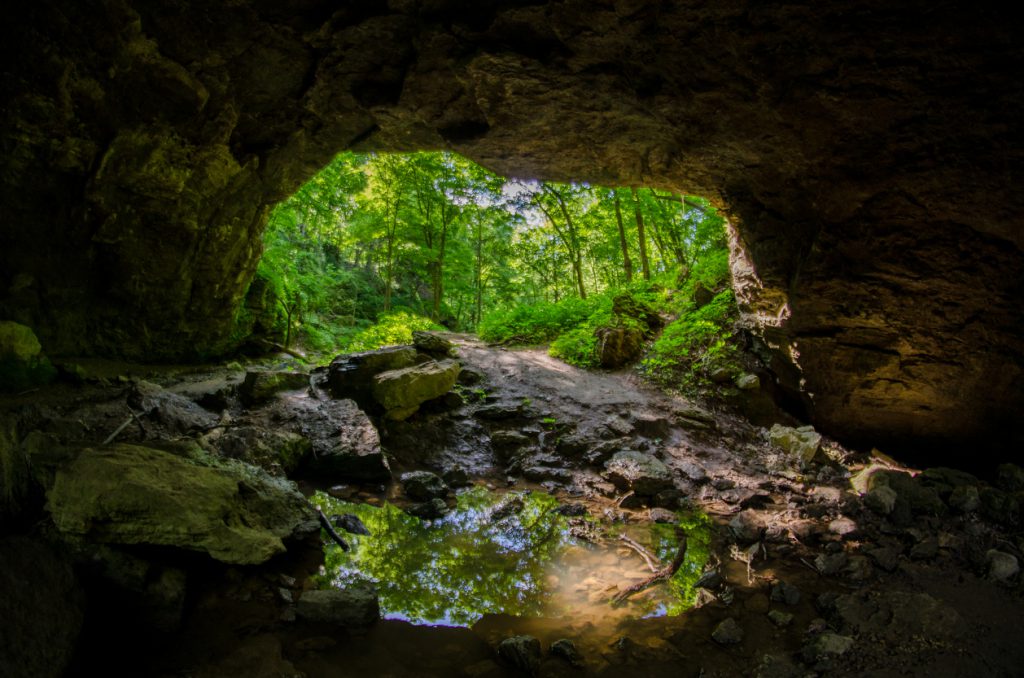 These stunning natural wonders are a can't-miss stop in Iowa. Located east of Cedar Rapids and south of Dubuque, this park has more caves than any other state park. Lush green forest surrounds the limestone rock formations, and it's beautiful for exploring both above and underground. You can learn more about the caves' Native American history and artifacts that have been discovered in them as well as learn more about the geology of the area at the Interpretive Center. Take a walk through the larger Dancehall Cave that's complete with lighted walkways, or get down and dirty exploring some of the smaller caves that require some crawling. Above the cave system are plentiful trails, including the Natural Bridge that spans Raccoon Creek and the 17-ton Balanced Rock. There is also a campsite nearby if you're adventuring in your RV!
High Trestle Trail Bridge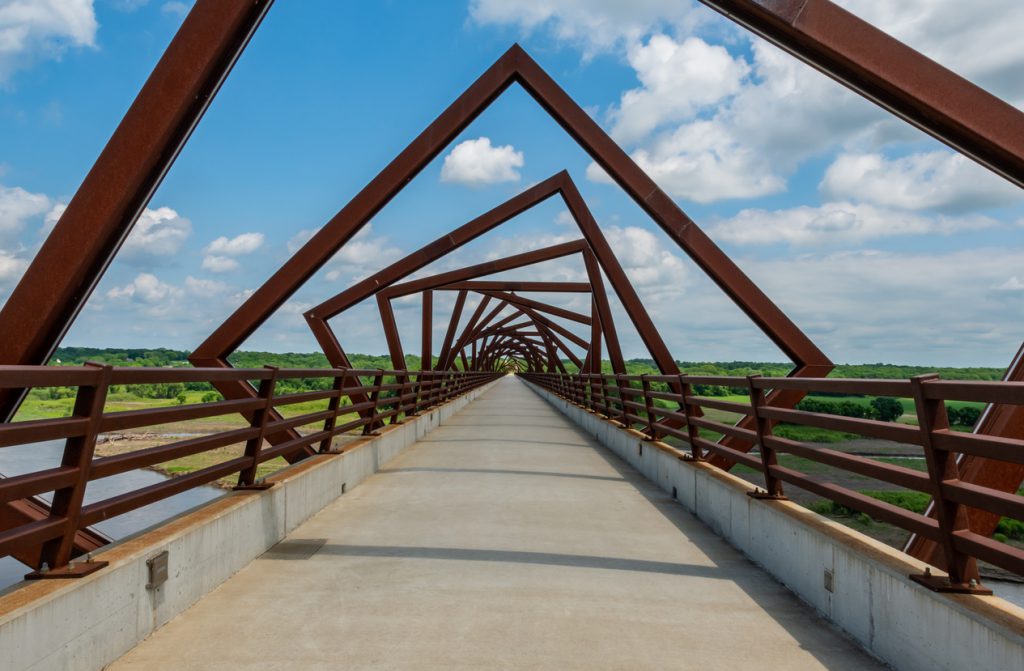 This eye-catching bridge is both practical and a work of art! A modern pattern of twisting squares decorates this half-mile high bridge that spans the Des Moines River Valley. The bridge is just one part of the 25-mile High Trestle Trail that runs through 5 towns and 4 counties along the path of an old railroad track. Grab a bike and explore this rails-to-trails project that began in the 1980s for its incredibly scenic views. If you happen to be visiting at nighttime, the bridge lights up so you can enjoy its artistry even in the dark.
Field of Dreams Field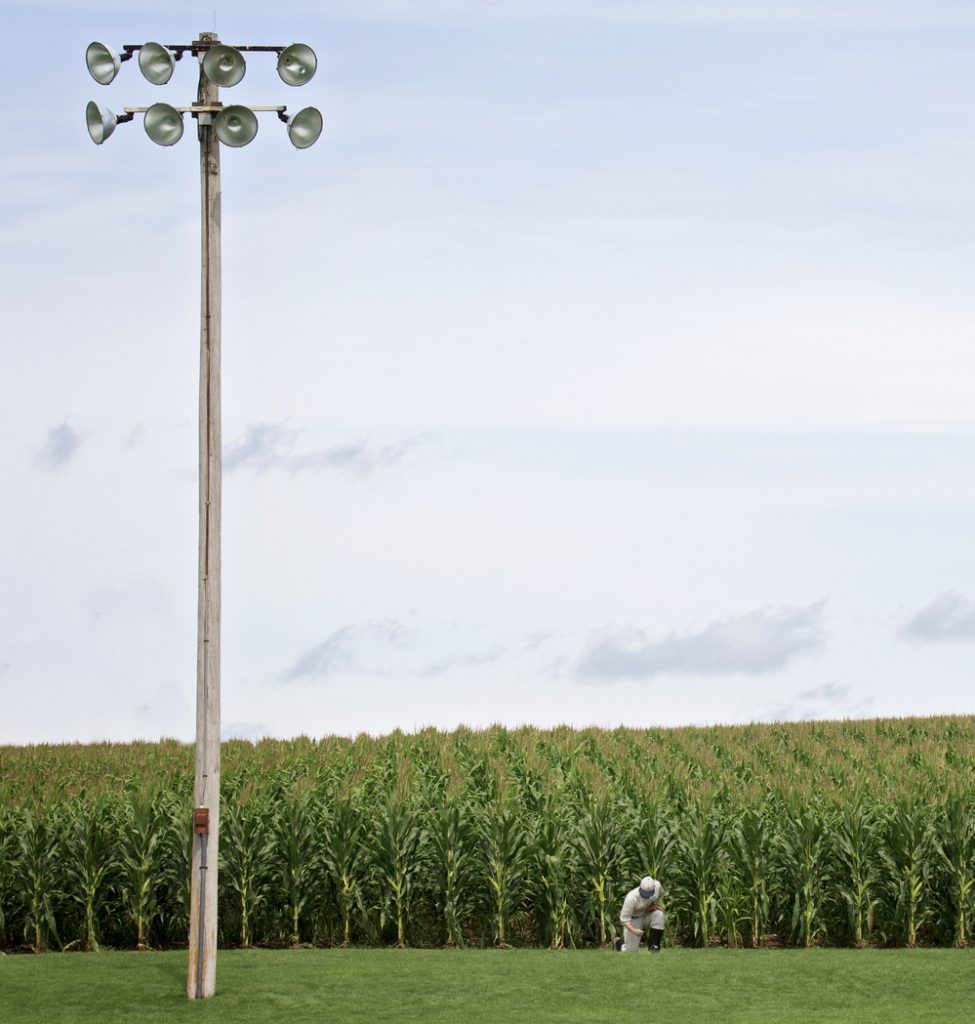 "If you build it, he will come." Ray Kinsella built this field in the 1989 classic movie Field of Dreams, and now you're welcome to come and visit yourself! Step into a different world with a look inside the farmhouse and a walk onto the famous baseball field. The farm offers guided tours where you can learn about the real-life Lansing family that lived there in the early 1900s and the fictional Kinsella family from this favorite sports film. The field holds such a place in baseball lore that Major League Baseball is actually planning a Field of Dreams game between the Yankees and White Sox in 2020 at a temporary field constructed nearby. Needless to say, it's a must-see for sports and film geeks.
Amana Colonies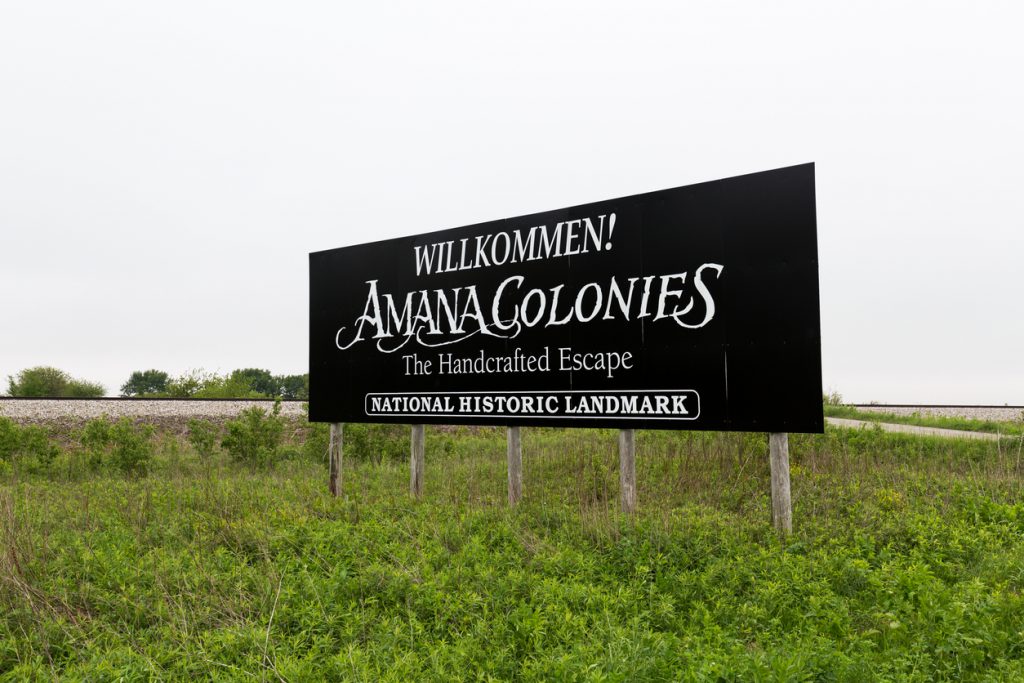 These famous colonies in eastern Iowa are a step back in time. German settlers first arrived here in the 1800s, and their communal settlement stayed largely separate from the outside world, almost preserving it in time. The scenic villages celebrate the culture they are rooted in with festivals, authentic German cuisine and locally handcrafted goods. Celebrate spring at Maifest with a parade, food trucks and ethnic food and dance. Get your fill of polka, beer and brats at Oktoberfest, and at Christmas time, you can celebrate the "Prelude to Christmas" with the Villages of Amana Christmas Haus Tour where you can see traditional homes decorated for the holidays. No matter what season you visit, you're sure to find something to enjoy in these unique colonies.
Iowa Great Lakes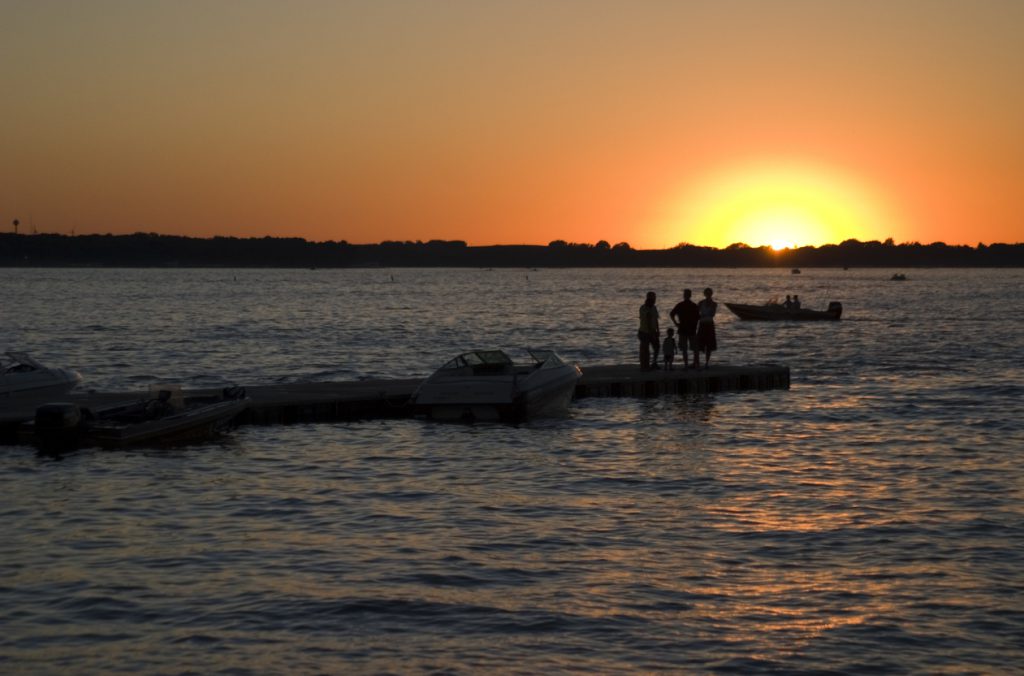 Iowa may be landlocked, but that doesn't stop them from have some major fun when it comes to the water. The northwestern part of the state is home to what's known as the Iowa Great Lakes. The three main lakes – Big Spirit Lake, West Okoboji Lake and East Okoboji Lake – are nestled near the border of Iowa and Minnesota. The lakes are a popular vacation destination with plenty of water sports, lakefront lodging and dining, and quirky attractions. Whether you have a more outdoorsy travel style and prefer fishing and trail hiking, or you are looking for a spot with delicious dining and unique shopping, the Iowa Great Lakes have something for everyone.
Loess Hills National Scenic Byway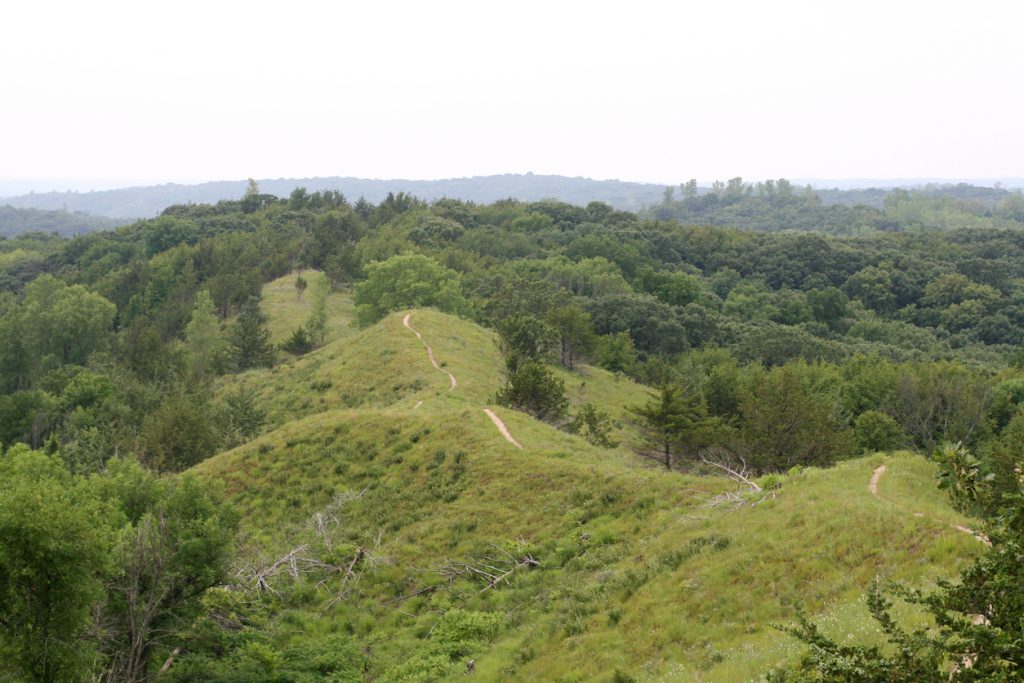 Of course our list for RV travelers includes some of the best scenic roads to travel in Iowa, and the Loess Hills National Scenic Byways is one of the most beautiful stretches to drive in the entire midwest. The route winds over the Loess Hills in the western part of Iowa and passes through 7 different counties. The hills get their name from the sediment they're comprised of, a quartz silt called "loess." Stop along your drive for hiking, biking, birding and more. The byway's website even has an extensive guide to RV camping in the area.
Great River Road National Scenic Byway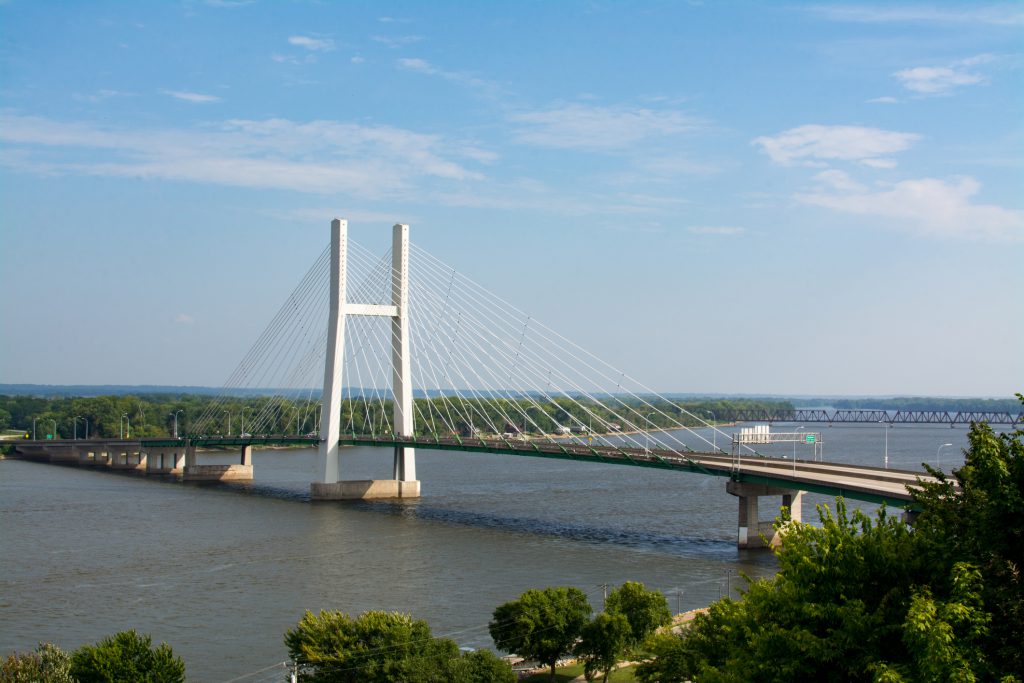 On the other side of the state is the Great River Road National Scenic Byway. This drive that follows the Mississippi River's path is part of a larger route that runs from Lake Itasca in Minnesota all the way to the Gulf of Mexico. The 328 miles in Iowa stretch from its northern to southern border and pass through Dubuque, Davenport and Burlington. Along the byway, you'll find scenic overlooks, Indian burial mounds and plenty of museums and educational centers.
Best Places to Visit in Iowa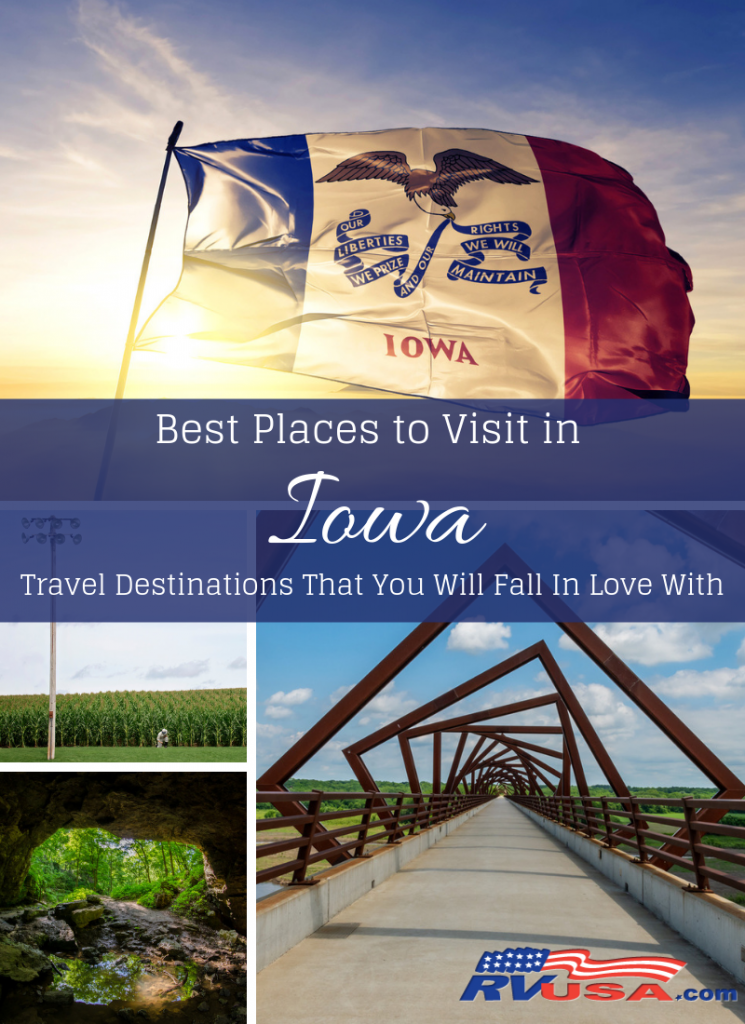 From trails to villages to movie sets, there is so much to see and do in The Hawkeye State. A visit here will have you understanding what John Kinsella was talking about in Field of Dreams when he asked, "Is this heaven?" No, it's Iowa.
Has this list of places to visit in Iowa gotten you thinking about planning a visit? Head to our blog to find out some of our other favorite RV destinations and get your trip planning juices flowing!