Looking for some of the best hiking trails in Florida?
The Sunshine State isn't exactly known for rolling terrain and towering mountains. In fact, most of the state is pretty flat. Its highest natural point is a hill in the panhandle that is only 105 meters above sea level. Making it the state with the lowest high point in the country. With that said, if you're looking for a challenging uphill hike and overlooks with views that stretch on for miles, Florida probably isn't your best bet. But where Florida lacks in elevation, it makes up for it in the beautiful scenery. From sinkholes to a state-long trail, there's more to the state than beaches and theme parks. We have the perfect list of the best hikes in Florida when you want to get away from the tourist crowds and cliche.


Florida National Scenic Trail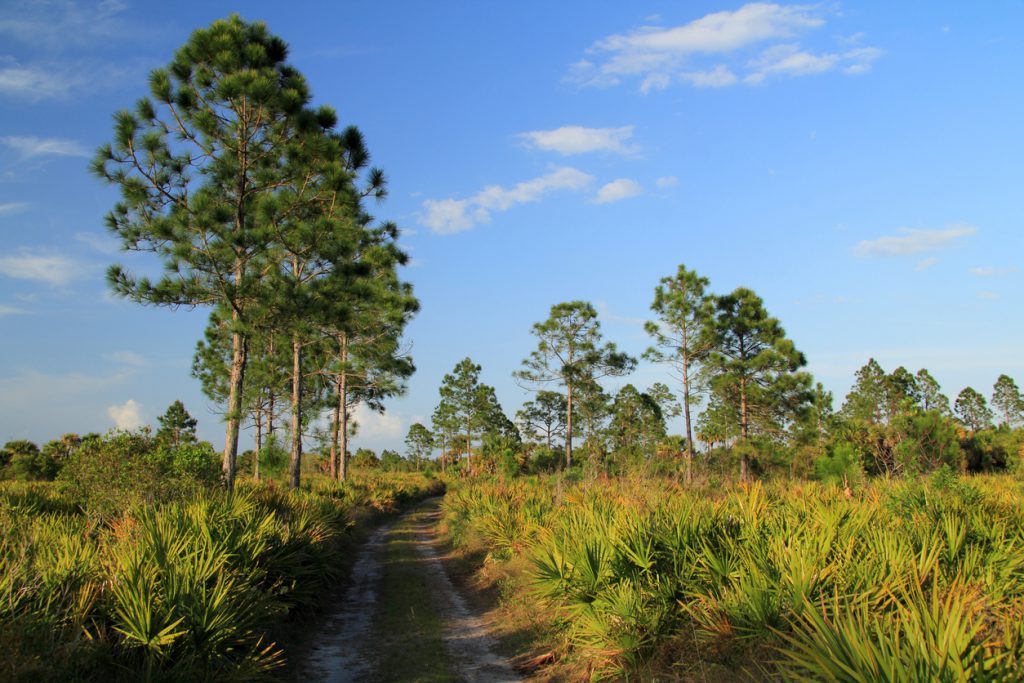 The west coast has the Pacific Crest Trail, the east coast has the Appalachian Trail, and Florida has the Florida National Scenic Trail. The Florida Trail, as it's often called, stretches 1300 miles across and down the state. From the panhandle to the Everglades. It began in the Ocala National Forest in the 1960s. Was designated as one of only 11 National Scenic Trails in the country in 1983. No matter where you are staying in Florida, you're at most about an hour-long drive from the trail. Making it as easily accessible as it is diverse. The trail covers state parks and wilderness, as well as runs through urban areas.
With such a wide variety of sights to see, any stretch of trail you choose will be different than the last, as it winds through multiple state parks and national forests. The Alaqua section of the trail is on Eglin Air Force Base near popular vacation spot Destin and will take you over creeks and through ravines. The Aucilla Sinks southeast of the state capital of Tallahassee features the geologically unique Aucilla River which flows underground for 8 miles and seemingly "rises" and "sinks" in different spots where it appears above ground and then disappears again. You can see Florida's biggest rapids where the trail runs through Big Shoals State Park in north Florida, and 75 miles of the trail run through the Ocala National Forest where it first started.
Anhinga Trail, Everglades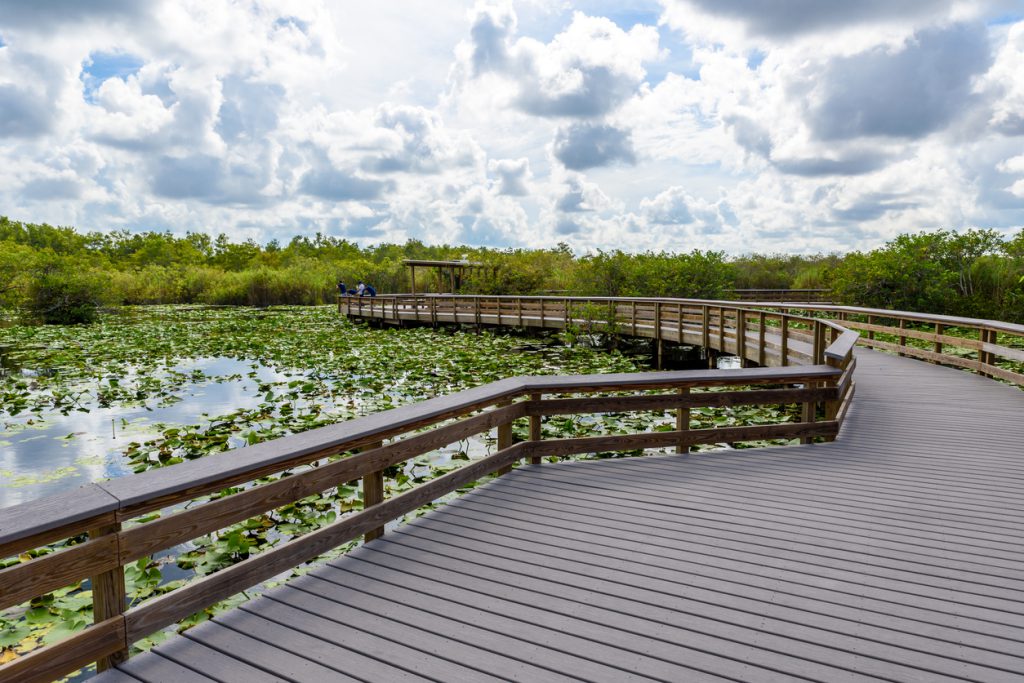 Of course on our list of best hikes in Florida, we'd include the most popular hike in the best-known park in Florida, Everglades National Park. Anhinga Trail is one you won't want to miss if you're stopping in the Everglades thanks to its natural beauty and vibrant wildlife. You may still encounter crowds here as it's an easily accessible trail, close to the park visitors center, and less than a mile long so it's suitable for hikers of any skill level. What you'll also encounter though is plenty of Florida wildlife. You're all but guaranteed to see an alligator (or ten) as you stroll the boardwalks of this trail through a sawgrass marsh called Taylor Slough. You're likely to also spot herons, egrets, turtles, and snakes. If you love seeking out wildlife when you hike, this is the trail for you.
Devil's Millhopper Geological State Park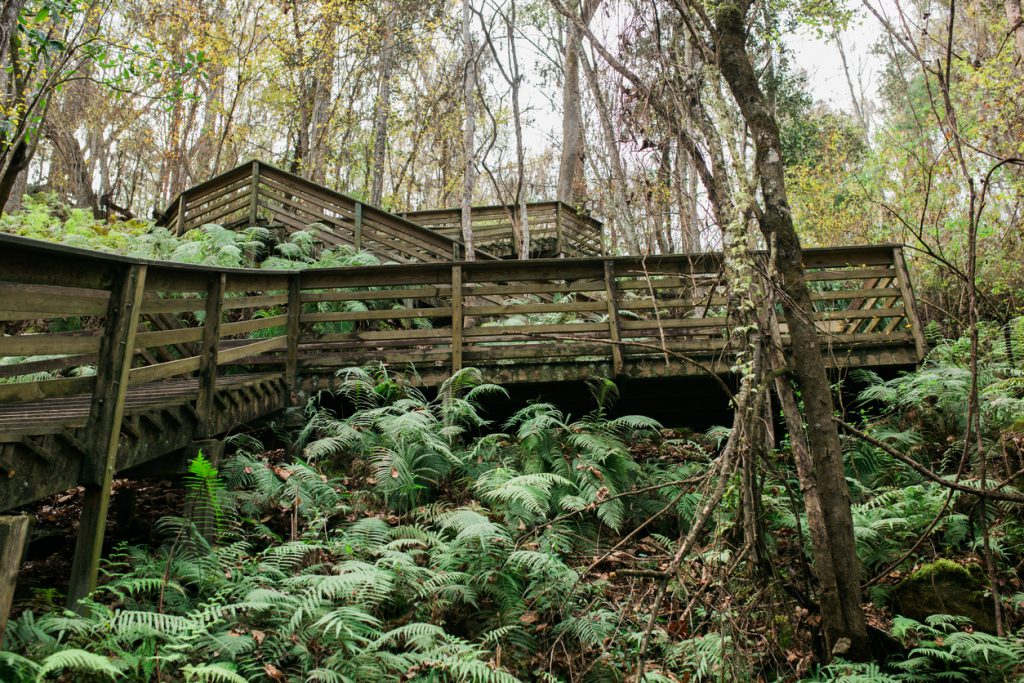 The short but fascinating trail at Devil's Millhopper sinkhole is a favorite among locals. Located northwest of the college town of Gainesville, you'll feel like you're being transported to an entirely different climate. You will love the rainforest-like environment created by the sinkhole's 120 feet depth. A wooden staircase provides views of the pool of water at the bottom of the lush green landscape that grows within the reach of the sinkhole. The area resembles a grain hopper in shape. Animal bones and fossils have been discovered in the sinkhole's pool. Leading to legends that say these animals went into the depths to meet the devil – hence the name, Devil's Millhopper. Damage from recent hurricanes caused the stairs to the sinkhole to be closed for repairs for nearly 2 years. But fortunately, they reopened in the summer of 2019.
La Chua Trail, Paynes Prairie Preserve State Park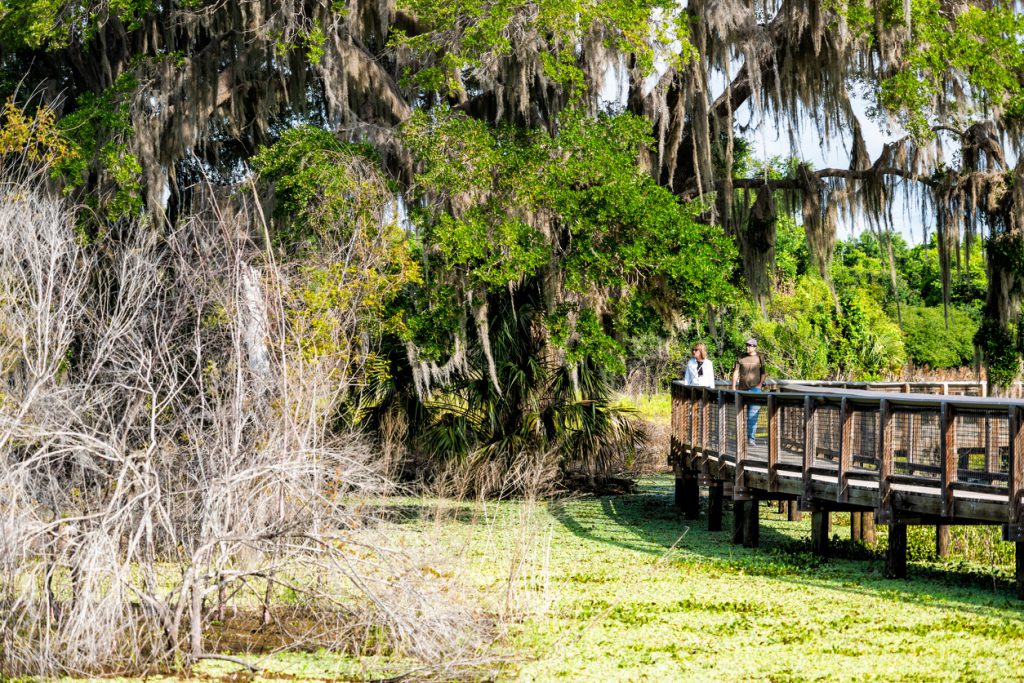 Just south of Gainesville sits a very different scene: an expansive prairie with abundant wildlife and views that stretch on for miles. In places like this, there's a reason to appreciate how flat the terrain is! La Chua Trail is the state park's best trail, as it features abundant wildlife, from alligators to bison. Yes, there are bison in Florida – about 50 of them in the herd at the prairie.
This particular 3-mile route takes you from the north rim of Payne's Prairie. Across a boardwalk that spans a flooded quarry, through the prairie and finally to an observation deck. It's a popular spot for nature photographers. It's not uncommon to see plenty of birds and even gators taking an afternoon nap in the sun along the path. Unfortunately, recent hurricanes have affected this park as well. Causing water levels in the wet-prairie to rise and resulting in some portions of the path being temporarily closed. It's hard to say when the flooding will go down to restore the path to its former state. But it's worth a trip to see how many gators you can spot. Maybe even some wild horses and bison as well.
Myakka River State Park Trails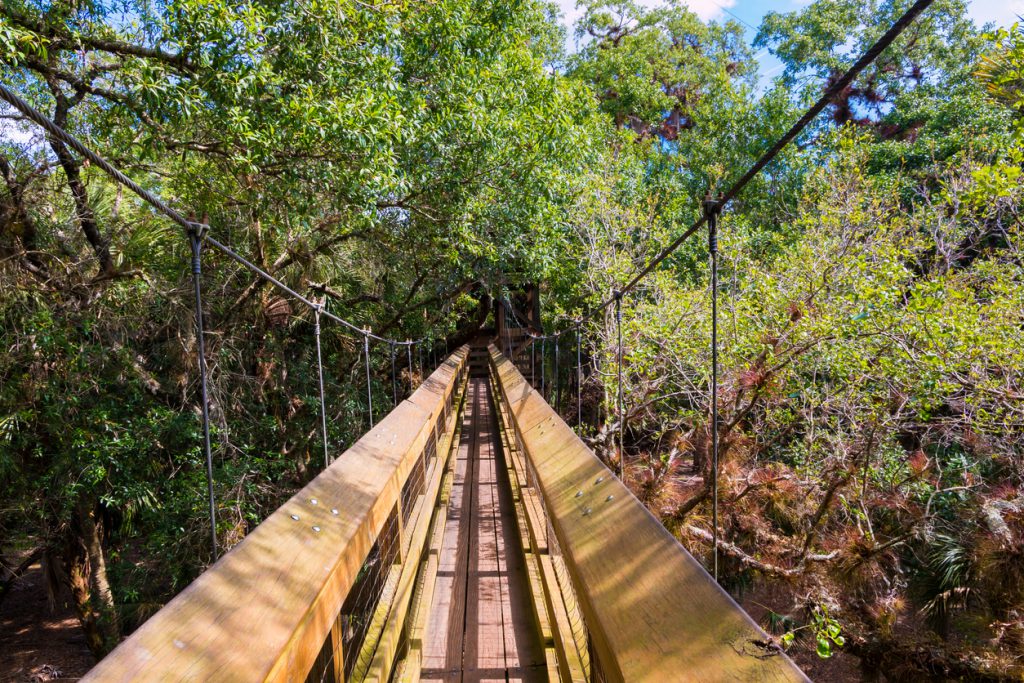 This beautiful river wilderness near Sarasota is preserved in all its natural beauty at Myakka River State Park. There are a plethora of trails to choose from that will take you along the river banks, around the lake, through peaceful waving grass, and under massive live oaks. You can even get a birds-eye view of the park from Florida's first canopy walk. A suspended walkway 25 feet above the ground and 100 feet long. Arguably the best experience here though is the 39-mile Myakka Hiking Trail, which is a go-to destination for backpackers.
Best Hiking Trails in Florida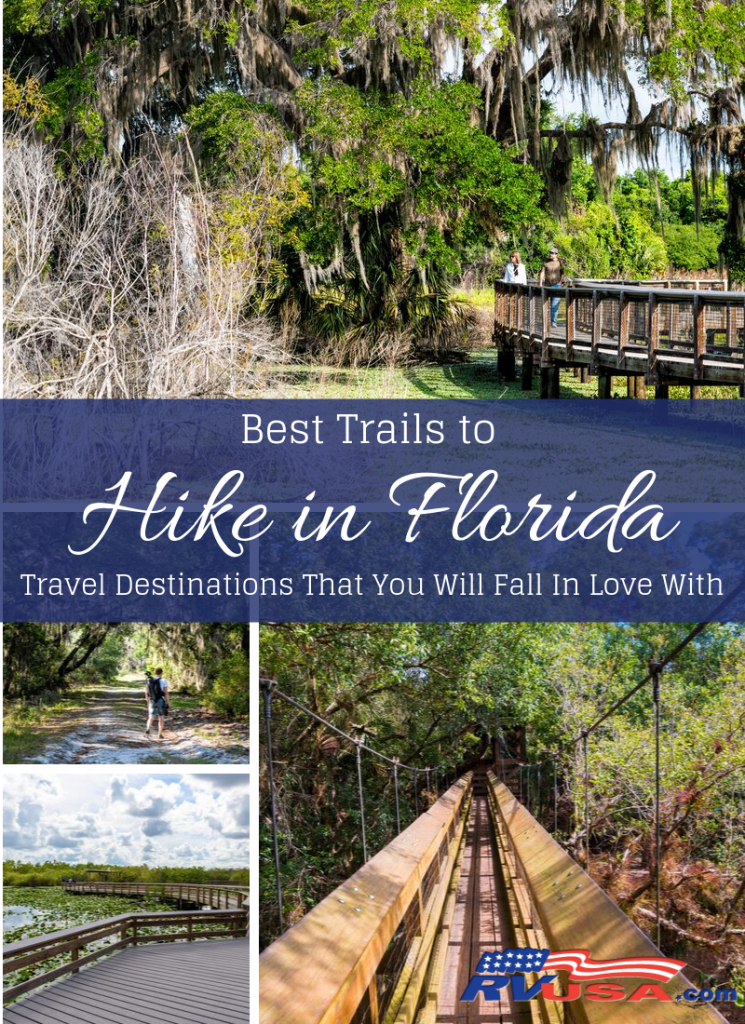 Even though a canopy walk might be your best bet at finding an elevation hike in Florida. You can see the state is still brimming with gorgeous hiking experiences that will get you up close and personal with the diverse wildlife and environments Florida has to offer. Be sure to fit one of these hikes in between beach days on your next Florida trip!
What do you think are the best hiking trails in Florida?