So you're considering hitting the road full-time in your RV. That's an exciting place to be! You're drawn to the no-frills, home-is-everywhere way of life and you feel like you're ready to take the plunge. Knowing where to start with completely transitioning your way of life can be overwhelming though, so we are here to help. Here are 6 things for beginners to do before committing to full-time RVing.
Know What You're Getting Into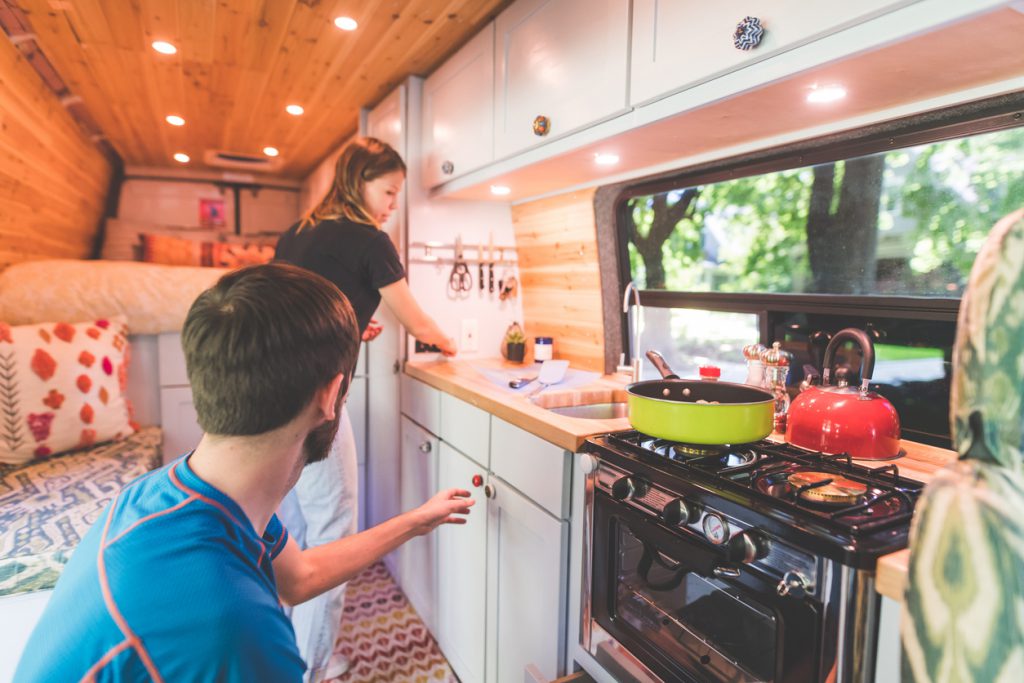 First of all, a small reality check. It's likely you've already completed this step if you're at the point where you want to transition, but it still can't be overstated to prepare yourself for what you're getting into. While there are a lot of positives to life on the road, it does bring a unique set of challenges as well. You may get along fine with your spouse or kids in your "normal" house, but shrink that down to a 400 square foot RV and dynamics change a bit. You don't exactly have the ability to go upstairs, shut the door and be alone for a while.
You'll need to make sure you are comfortable with much less personal space. Another thing to come to terms with is that you'll be living as a true minimalist – and not in the trendy, white walls and modern art type of way you see on Instagram. It's a hardcore downsizing, even if you think you don't live that large in your brick and mortar house. And while you totally get all the adventure and fun of exploring the country in your home on wheels, you still have to do all the mundane things of life like pay bills, get your mail, connect to the internet, etc. – all of which are made a bit more complicated by living in an RV.
If you're still rearing to get on the road after a reality check with all of those things, then you're the perfect candidate for the full-time RV life. You can do this! Read on.
Purge Your Belongings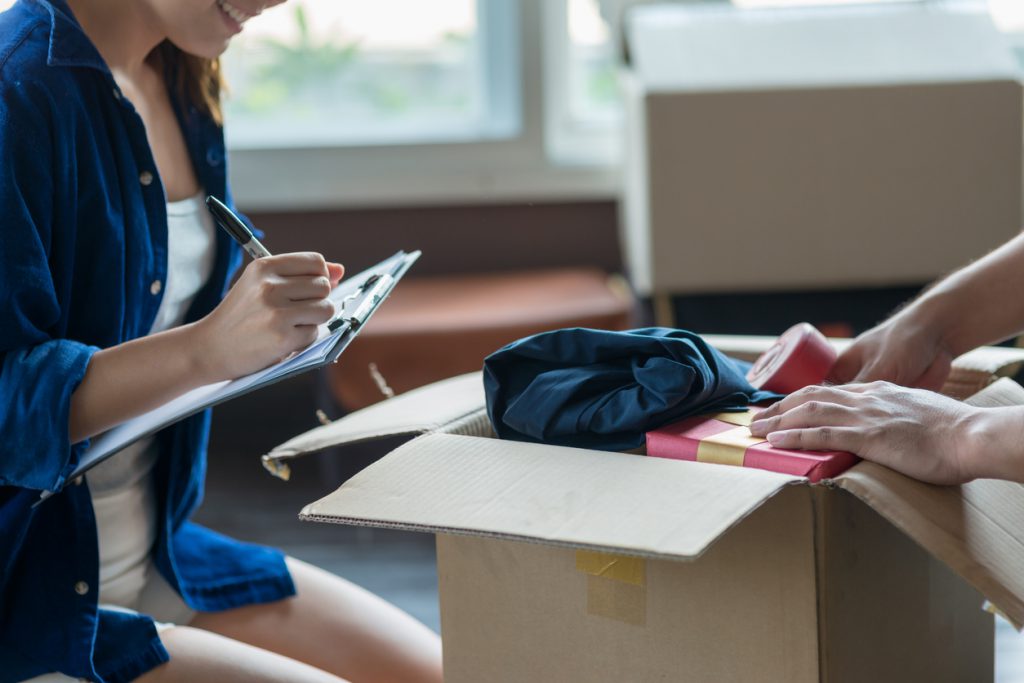 Like we said: the RV life is all about minimalism. To fit your entire life into a home on wheels, you'll have to get rid of a few things. And by a few things, we mean a lot. New full-time RVers will commonly say they thought they had downsized enough, only to find out they needed to slice that amount of possessions in half again. There isn't a lot of storage space in an RV, so you have to be selective about what clothes, knick knacks, cooking utensils, and personal belongings you want going with you around the country.
It's better to have less and pick things up along the way than to bring too much. To purge your belongings in a cost-effective way, hold a yard sale, or use an online re-seller like eBay or Poshmark. If you must, you can get a storage unit to hold what you can't fit in the RV. However, once you get on the road, you'll realize how much stuff you can do without.
Pack What Makes You Feel at Home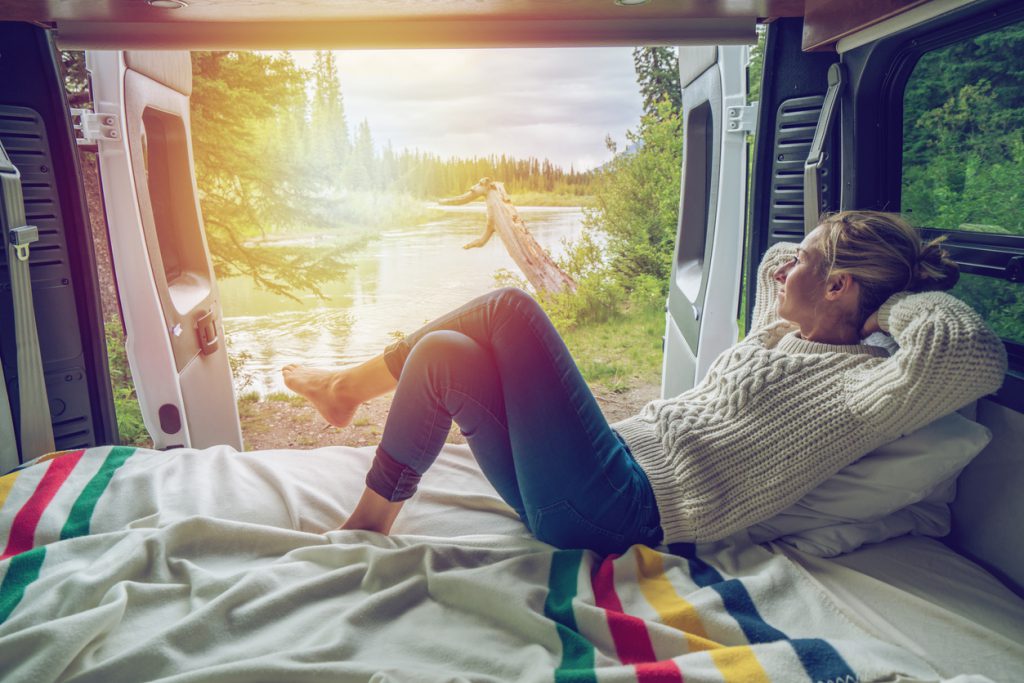 While we do advise you only bring the essentials, we also recommend you give yourself the space to bring a few items that make you feel truly at home. Your RV is your new house after all, and you shouldn't sacrifice your sense of belonging just because your digs look a little different now. Don't go overboard, but include things that will make your life more comfortable and speak to your heart – like your favorite blanket, the kettle you make your tea with every single morning for some me-time, or the book your grandmother gave you that you never get tired of reading. Minimalism with possessions is stressed in the full-time RV world, but it's healthy to still hold on to the little joys in life.
Declare Your Domicile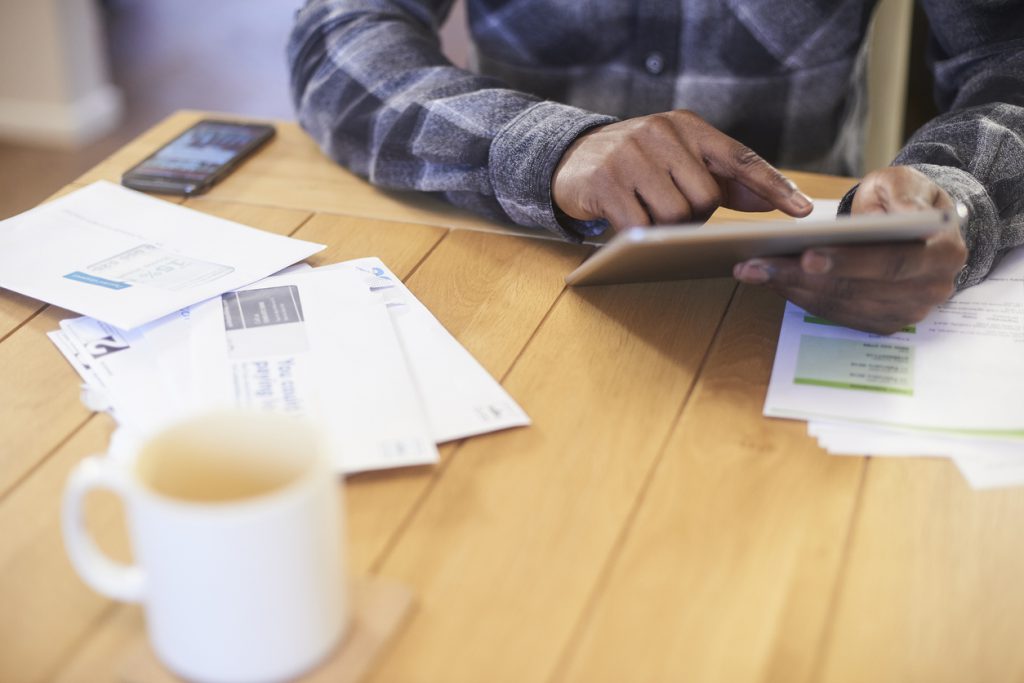 Time to get down to the nitty-gritty logistics of RVing. There's plenty of paperwork to be done, and declaring your domicile is among the most important. You'll still need to have your vehicle registered in a state so that you can do things like have a license, get insurance, vote and pay taxes. You can always use the address of a relative or close friend, but that doesn't work for everyone and a P.O. Box can't be used as an official residence address.
First, you'll need to choose a state, and while you can always use the state you lived in prior, full-time RVers can usually be pretty flexible with this depending on which state makes the most economical sense with residency perks and discounts. Florida, Texas and South Dakota are popular picks for RV domiciles because they have no income tax and affordable vehicle registration and insurance. Once you pick your state, the best way to go is to use a mail forwarding service, which you can easily find online.
Create a Budget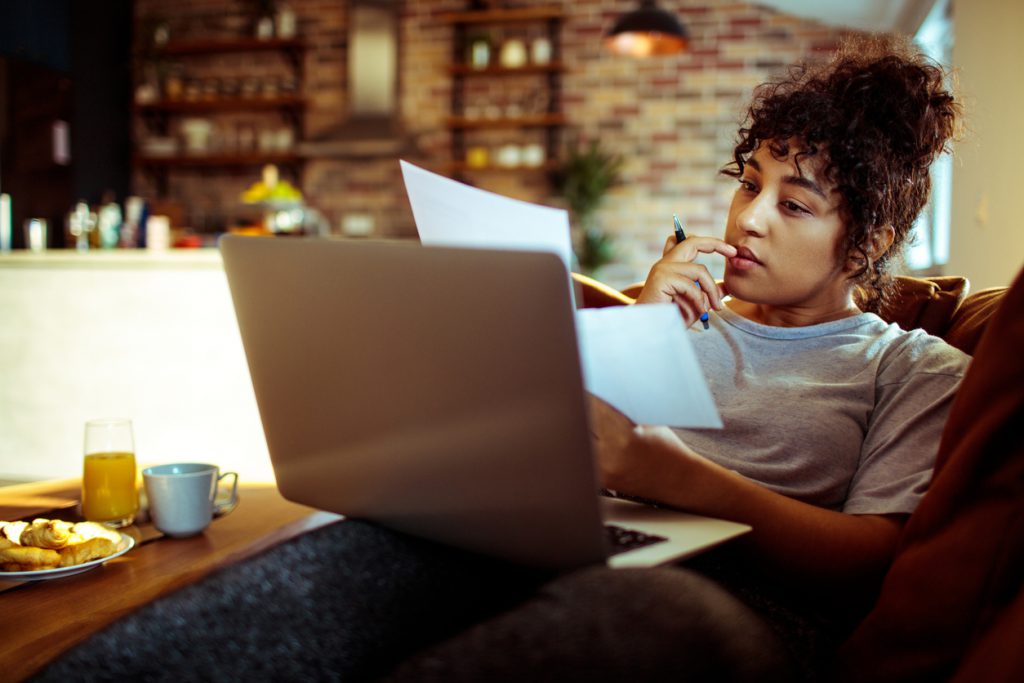 Yes, RV life can be a budget-friendly way to live. But that doesn't mean you won't need a budget! Familiarize yourself with what bills and reoccurring charges will carry over into your new way of life, and be prepared for them. Get an idea of how much you'll spend on groceries, gas, and campsite fees. Know how often you'll want to boondock and save some money at the expense of convenience. Your first budget you make won't be your final one, but you'll need to start somewhere or else the expenses will pile up quickly.
Join RVing Groups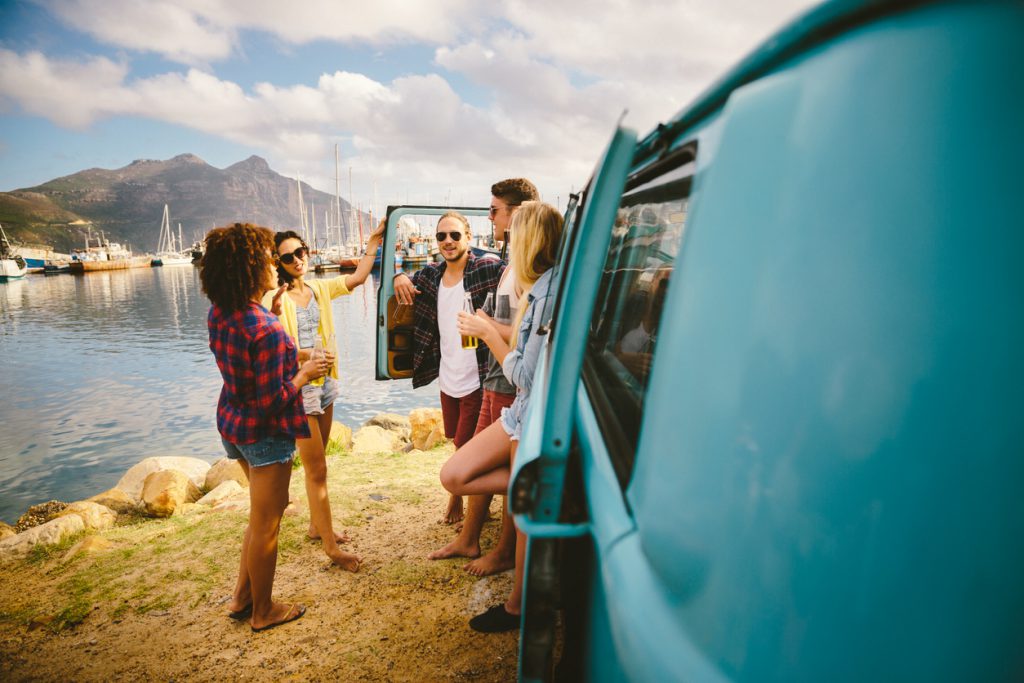 The best way to get an idea of what to expect is to hear from people who have been there before. Luckily in today's world, there are thousands of ways to link up with experienced RVers or even other beginners like yourself! Look for forums online where people share and give advice, and remember to always be kind when interacting with your fellow RVers. You'll find most people just want to help and share their experience.
A Beginner's Guide to Full Time RVing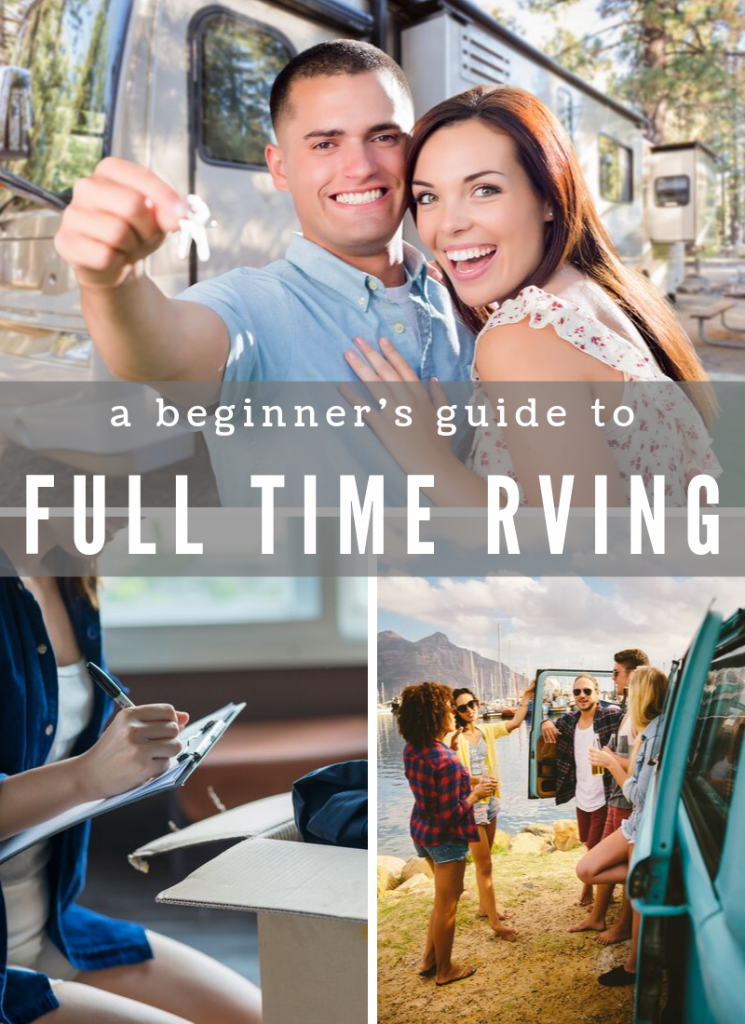 We've given you a place to start with planning to go full-time in your RV, but the most important tip we can give you is to know you won't have it all figured out to begin with. You can read all the "beginners guides," forums and how-to's you want, but there are some things you just can't plan for. You'll have to make peace with learning from experience. You'll do a few (okay maybe more than a few) things wrong in your first go-around, but you will learn and be better for it. The adventure is part of the fun!