With Mother's Day only a few weeks away (May 8th to be exact), it's time to start thinking gifts. Sure, there's always flowers, breakfast in bed, or chocolates, but we wanted to get a little more creative.
A mom who RVs is a special person, and she deserves an even more special gift this Mother's Day. So after you serve mom some delicious eggs and pancakes in bed (with a side of OJ), surprise with one of these fun and useful gifts that will be perfect for her RV or home!
RV Pajamas – Mom will feel extra cozy in this adorable and affordable pajama set from Target! Give her a gift she can wear over and over.
Quilted Pot Holders – These adorable pot holders are perfect for the mom who loves to cook, and you can make them yourself! Mom will love using these on your next camping trip or for everyday use in her home kitchen!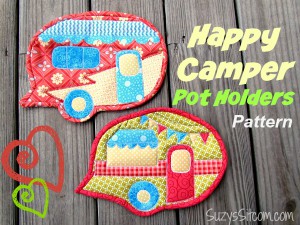 Happy Camper Glitter Tumbler – We know mom works hard. Let her enjoy her morning cup of coffee in this cute and functional travel trailer coffee cup. Fits perfectly into regular-sized cup holders!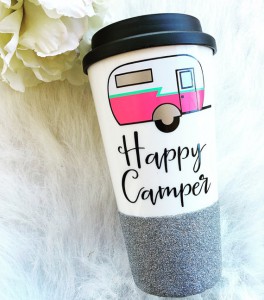 Decorative Wood Sign – This "Home is Where We Park It" is the perfect home decor for your RV our house. Customize your sign by choosing from 28 fun colors!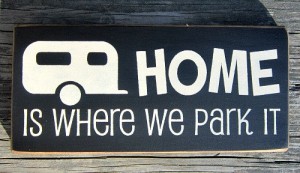 Cute Throw Pillow – Mom will appreciate this soft and comfy pillow every time she sits on the couch or her favorite chair. These hand sewn pillows can be gift wrapped and customized with your favorite saying!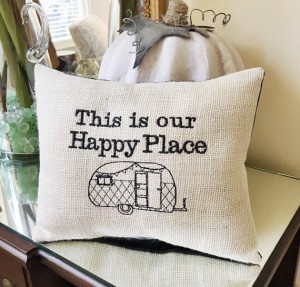 Complete Kitchen Bowl Set – If your mom loves to bake or prep family meals, she will love this 9-piece mixing bowl and measuring set. Comes with mixign bowls of all sizes, a 9-inch colander, and precise measuring tools! Sorry…wine not included.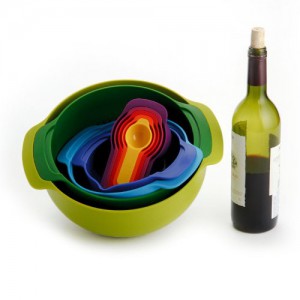 Self-Chilling Wine Glass Set – Speaking of wine, if your mom likes to enjoy a glass of vino every once in awhile, she'll appreciate this super cool invention! The two stainless steel dimples at the bottom of the glass connect with a magnetic coaster to keep your wine cold for up to half an hour. Plus, the silicone grip makes for easy holding.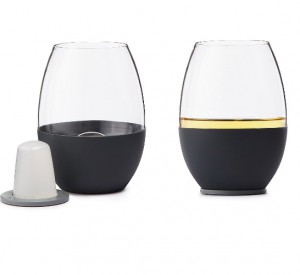 Bedside Storage Caddy – RVs don't always have a ton of space and your mom could use a little extra storage. This convenient bedside caddy will be perfect to hold her magazines, cell phone, glasses, remote controller, and much more!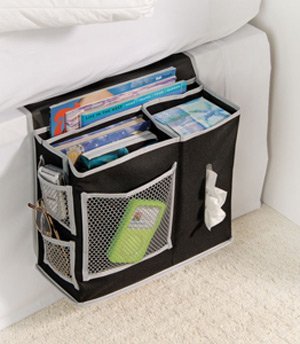 Help your mom feel extra special on Mother's Day with one of these unique gifts. For all the latest RV lifestyle tips, keep reading our blog!
Of course, if you want to go ALL OUT on Mother's Day, you could just buy her an RV. Click here to find a local RV dealer near you!