The time for destination vacations and relaxing getaways is almost here! And with so many shorelines and waterfronts to choose from, who could decide on only one? Beach or waterfronts are a great option when looking for RV campgrounds because you're getting the best of both worlds. Chances are you bought your RV to enjoy the comforts of home on the road, and parking it right in front of the water gives you the views of a lifetime while still feeling comfy in your motorhome. From one coast of the United States to the next, we made a list of our favorites.
Assateague State Park- Berlin, Maryland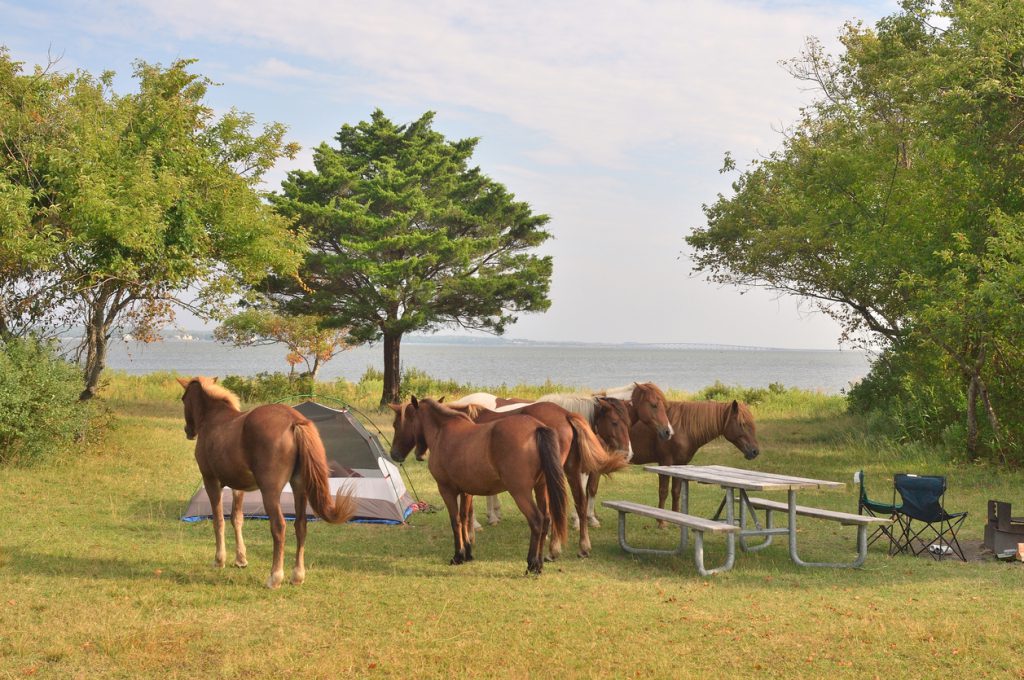 Not only is Assateague the only oceanfront park, but it's one of the few where you can camp and sleep right beside wild horses. This small but unique two mile shoreline offers the essential waterfront activities like swimming, fishing, sunbathing and beach bumming. The bayside offers the chance to explore rarely seen coves by kayak. Less than eight miles away is the town of Berlin, a historic place with dainty shops and small restaurants that give the visitor a chance to travel back in time. So on the slight chance you do need a change of scenery from the water, give Berlin a try!
Gulf Shores- Gulf Shores, Alabama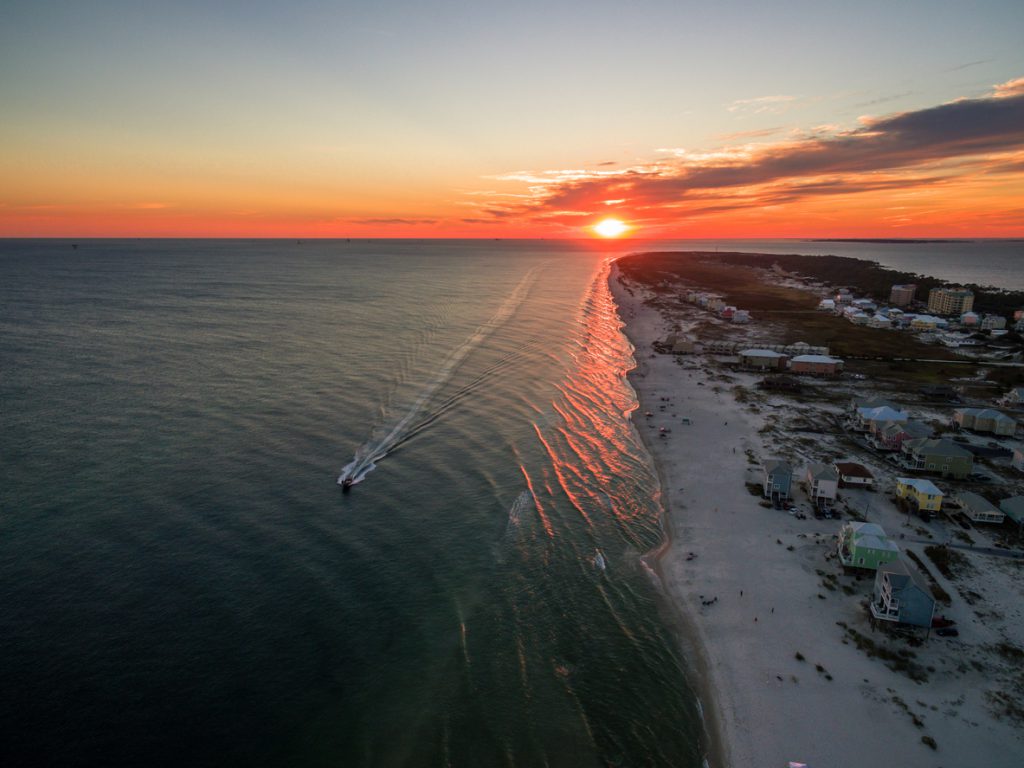 For years, Gulf Shores remained a well kept secret destination for beachfront getaways, but over the years the 32 mile long stretch of white sand beach has become more and more popular. It's located on the southern edge of Alabama, bordering the Gulf of Mexico. Bring your Rv and experience the sea water lightly mist your face as you soak up the sun right on the Alabama Gulf Coast. Head over to Orange Beach and try your hand at deep sea fishing, then get a history lesson at Fort Morgan where four wars took place. For dinner, find some of the freshest seafood around at one of the abundant seafood restaurants. Whatever mood you're in, whatever your age, Gulf Shores can wisp away any stresses and worries for the weekend.
Pirate Land- Myrtle Beach, South Carolina
Find a parrot and eye patch and head on over to Pirate Land, where you'll get to choose your oceanfront view from 180 acres of camping land. The list of activities and amenities at this place is endless! Feel at home by visiting the 10,000 square foot Welcome Center. Once you settle in, head down to the 510 foot Lazy River and begin the relaxation process the right way! Grab some snacks at the fully stocked Camp Store to refuel, then use the rest of the day to shoot some hoops at the basketball court, or stay in the water by checking out the indoor heated pool and splash around at the new Pirate Ship Splash Pool! With all the perfect summer activities and the most scenic view of the Atlantic Ocean, Pirate Land should definitely be at the top of your summer to do list!
John Pennekamp Coral Reef State Park- Key Largo, Florida
Get a real up close and personal look at marine life here at the John Pennekamp Coral Reef State Park in Florida. Located on 70 nautical square miles, the state park was the first of its kind in the United States. What attracts most visitors to the park is its colorful coral reefs and their relationship with marine life, but the swamps and tropical hammocks also offer a unique experience for tourists. Most like to see the view from a glass bottom boat, but those who choose to delve deeper can opt for snorkeling or scuba diving. Though you might not be able to drive your RV right up to the waterfront, they do offer an overnight dock rental for a fee so you can stay a few nights on your boat instead!
Grand Haven State Park– Grand Haven, Michigan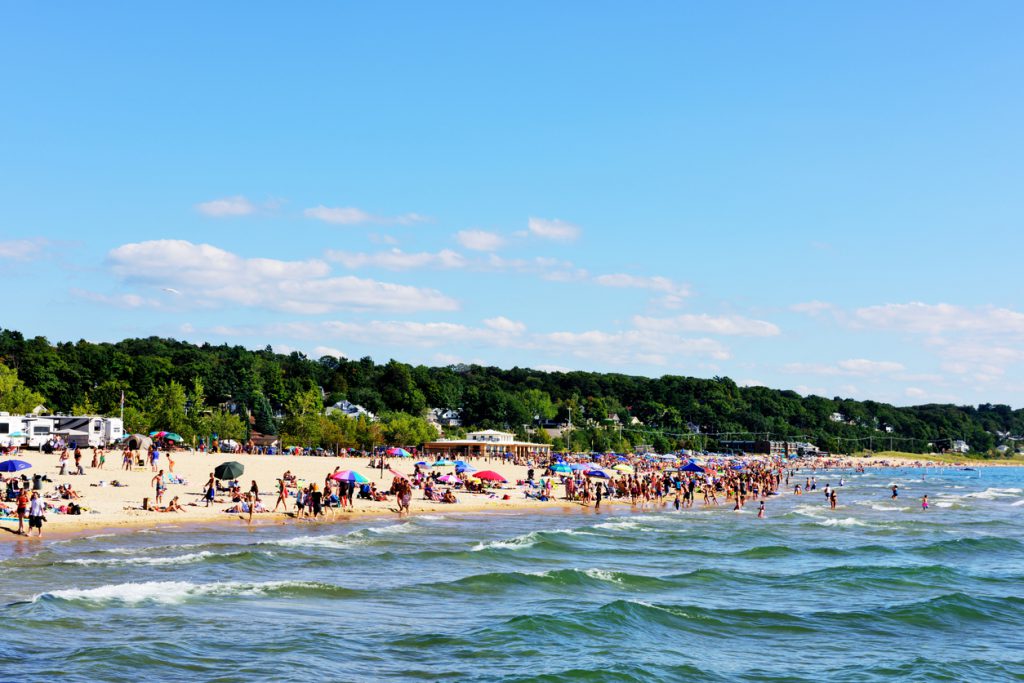 Grand Haven is a 48 acre area with beautiful views from the shore line of Lake Michigan. The whole park is entirely beach sand with great views of Grand Haven pier and lighthouse. Here, you can expect to find visitors doing all the outdoor activities during the summer months like camping, fishing, volleyball, bathing in the sun and, of course, swimming. This place doesn't slow down for the winter months, though! You can take part in all the winter sports such as snowboarding and skiing. Spring time even offers great hiking and biking trails, while Fall delivers on salmon fishing and climbing on the sand dunes. No matter the season, Grand Haven always has shopping and fine dining available for its visitors and tourists.
Sea and Sand RV Park- Depoe Bay, Oregon
On the Oregon coastline sits a quaint RV park for those who love the sounds and smells of the ocean. Sea and Sand RV Park has great beach and ocean views from their RV sties, along with forested campgrounds with beach access. This is the perfect summer getaway for any family who wants to create those cherished memories.
This place has activities for all ages! Whether you want to watch sea creatures thrive in their natural habitat, do some gambling at the casino, try out some sea fishing, or simply lounge around on the beach for the weekend, this park has everything you need to have a relaxing vacation.
Sea and Sand RV Park has been open for the last 35 years for families and generations to come to enjoy the breathtaking views of the ocean while still using their favorite motorhome. You'll find a full vacation package in just one spot here at this RV park!