Are you and your family on the hunt for a versatile RV camper that lets you get away from the hustle and bustle of everyday life? Are you looking for a camper with tons of luxurious amenities to go along with the ride? Then the 2019 4×4 Midwest Passage 144 RV camper checks off everything on the list and is the perfect RV for you!
This RV is little, oh so little, but definitely bad to the bone.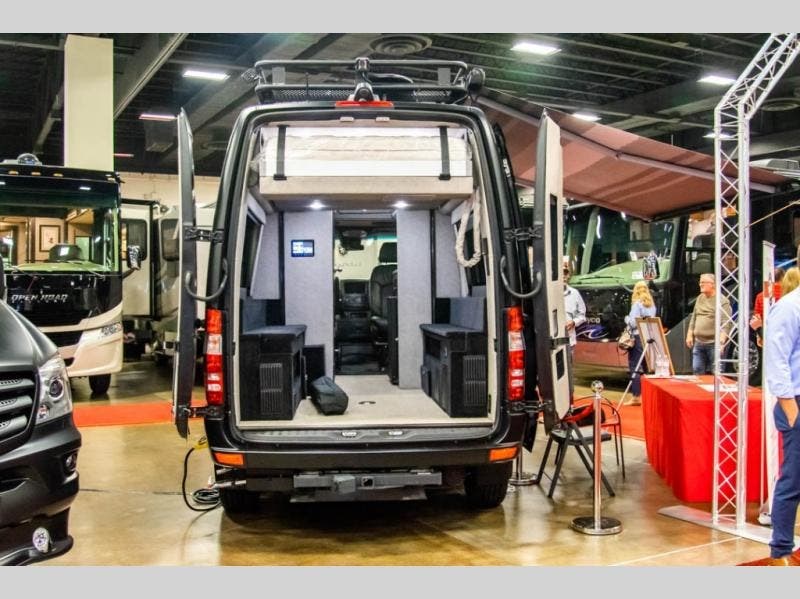 The 2019 Midwest Passage is 4×4, it has the Mickey Thompson tire package on it. Not to mention it's satin black on the exterior and an all black interior. It even has black wheels, so if black is your thing, Vogt RV has you covered!
This Midwest Passage sleeps seven and roof rack and ladder on the top of the RV with an LED bars to help you see at night. There's a microwave, refrigerator, induction cook top, satellite radio and even a drop-down bed that gives you more storage space when it's not in use.
You Will Love the the 2019 Midwest Passage Class B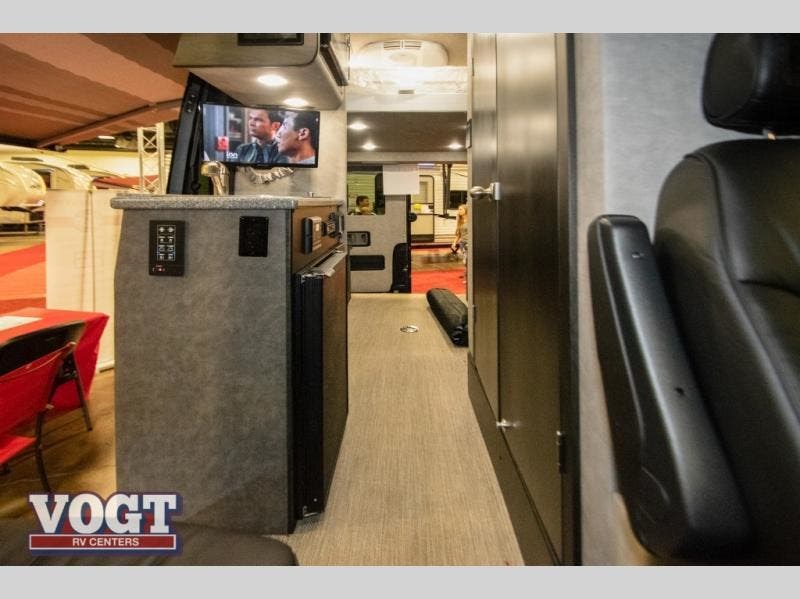 Detailed leather-clad upholstery and polished woods veneers through the interior of the camper authorize its Midwest Automotive Designs. You'll see intricately placed appliances and unique electronics. These give the owner the best for Class B campers in convenience and luxury. All this luxury wrapped in the iconic Mercedes-Benz safety and performance engineering with a 19-foot platform that lets you venture out into the open with confidence. What more could you want in a camper?
The best part about this RV is that is has all the luxury of larger motorhomes… But you can park this thing anywhere. If you need something to tailgate in, this is for you. If you need something for long road trips, this is for you. Whatever you want to do, you can do in this van. The Midwest 144 Passage is a must-see unit!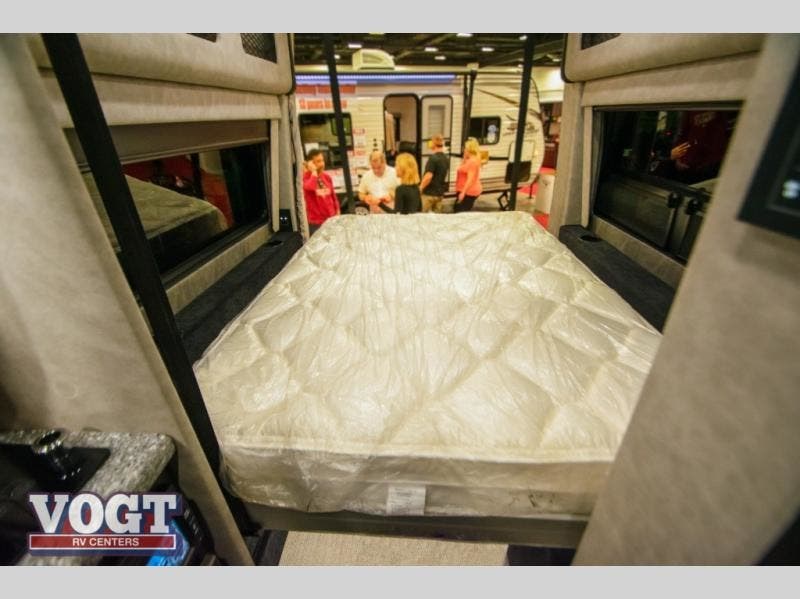 This rig is available for the taking at Vogt RV Center in Fort Worth, Texas for only $159,988. If you're interested in this RV, head down talk to one of their knowledgeable staff members.