Spring has sprung in Tennessee and it's about time for you to hit the road and breathe in that fresh mountain air. If you're looking for the perfect spring vacation destination, think about visiting Gatlinburg, TN, this week's Travel Tuesday!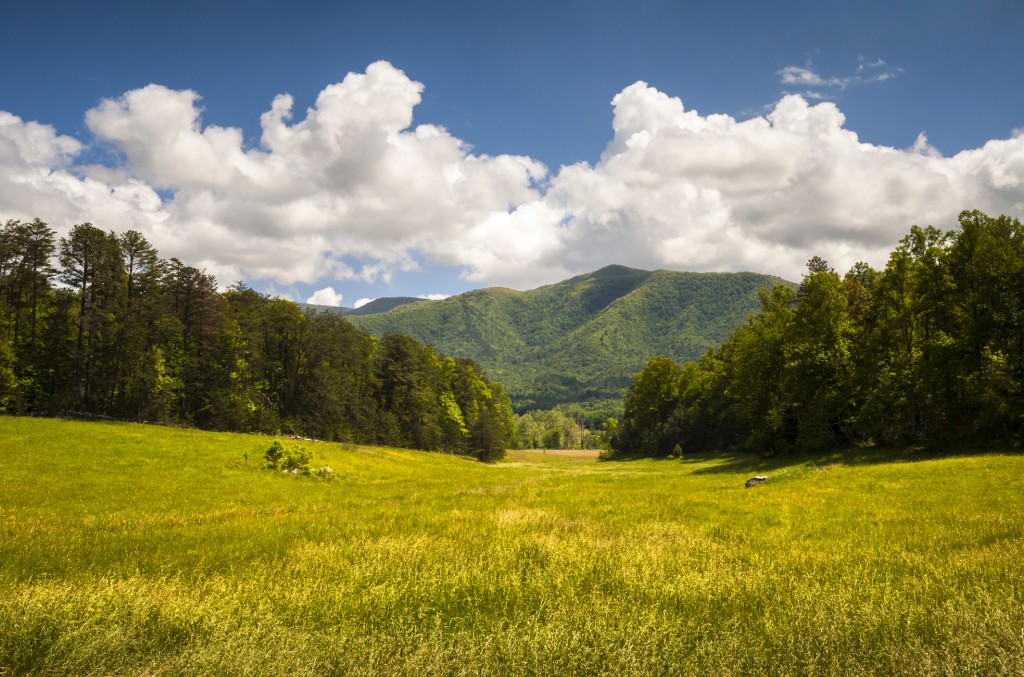 With spring here, Gatlinburg provides a beautiful view of the Great Smoky Mountains and their transformation from white to a bright green. Put your RV to good use by heading to one of these year-round campgrounds that will give you easy access to some of Gatlinburg's top attractions.
The Adventure Bound Camping Resort is one of the best ways you can camp in the Smokies. It's a secluded mountain hideaway that gives its visitors the best views of the Smokies and Gatlinburg. The resort has made it its focus to cater to every different type of camper out there whether you want to stay in the RV, set up a tent, or find comfort in a cabin. Along with a pool, there is a 500 foot waterslide for people of all ages. There are 9 different RV rental options available, ranging from a standard water and electric spot to a premium pond view spot to actually renting an RV like a cabin.
Since 1984, Twin Creek has been family operated and owned and has provided a great campground for visitors to come and enjoy the peace and beauty of the outdoors. This is the closest RV park to downtown Gatlinburg but is far enough to still be engulfed in the natural beauty of the Great Smoky Mountains. The resort is exclusively for RVers only which means there are no tents and no cabins. The internal roads are paved, making it easy for RVers to get in and out of the park. All the RV sites come with a cement patio, fire ring and grill, water, sewer hookup, cable TV and free WiFi.
If you stay at Arrow Creek Campground while visiting Gatlinburg, you will get the most out of your dollar spent. The campground has the best rates for camping in the Smokey Mountains. Although any campground is fun for any child, this one is tailored more toward adults who are wanting a private and quiet getaway. Whether you decide to stay in your RV or rent out one of comfy cabins, your trip here in the Great Smoky Mountains will be peaceful and relaxing.
Whether you're driving from across the country, or just across the state, find more campgrounds in Tennessee with our campground searcher. If it's time for a new RV, visit our website to find an RV that will be perfect for all your upcoming roadtrips. RVUSA is dedicated to connecting you to the top RV destinations and dealers around the country!