This week's featured campground is the perfect mountain paradise to add to your travel list! Mountaindale Cabins & RV Resort gives you the opportunity to enjoy a resort style stay at a lower price, and gives you easy access to the surrounding city!
About Mountaindale Cabins & RV Resort
As one of the top rated RV parks in the entire state of Colorado, Mountaindale Cabins & RV Resort strives to meet every customers needs. This privately owned campground is known for its friendliness and ability to make every visitor feel welcome.
At Mountaindale, they believe there is always room for improvement which is why they have the best facilities. They are constantly upgrading their property to make it the latest and greatest.
Mountaindale is a pet friendly park and wants to welcome your furry four legged friends with the same excitement! They have made their park with pet friendly areas so your pups can enjoy their stay too!
This campground does everything they can to remain as natural as possible. The 45 acre property has rock walls made from natural rocks in the area and has kept dirt roads throughout the campground.
However, the natural theme doesn't stop there. Mountaindale has opened its doors to wildlife in the area. Wild deer, squirrels, bunnies and even bears are all visitors of the campground as well. All of the animals that visit are civilized and not aggressive to residing guests. This factor is sure to make your stay here even more enjoyable.
All of the RV sites at this campground are full hookup with 50amp, 30amp, and 20amp services available. Each site is only $52 per night for two people. The majority of the sites are pul through and offer a decent amount of space. If you want to forget the RV completely and stay in something else, they offer cabin rentals here as well.
Amenities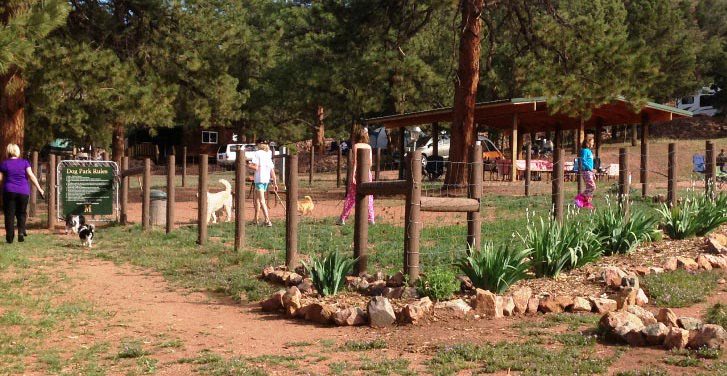 With Mountaindale's goal of keeping their campground up to date, all of their facilities are pristine and top of the line! The campground offers so many amenities that visitors will never even find the need to leave!
In the main building, guests can find an office and a store. The store allows campers to find essential needs that were left behind before your stay! Here, you can find refreshments and snacks or basic RV parts.
One new amenity that visitors love is the newly remodeled bathhouses. The two houses are located on opposites sides of the camp to be convenient for every camper. Each is private and includes a shower as well! One of the bathhouses also includes a laundry room that is available to all guests.
At he center of the campground, there is also a rec room, exercise room and a couple pavilions. These are areas the park has designed for guests to be able to be active and socialize with other campers in the community. If you love to be outside and active, take a walk to the volleyball court and start up a game!
If you're looking for a place to relax and take a break from all the activity, head down to the lounge room! Sip your coffee by the fireplace or watch the game on the big screen! Either way you are sure to have relaxing time here while maybe even meeting some new people! Another way to relax is the hot tub you can find in the middle of the campground. Warm up on a cool day or lay back on a summer night and enjoy the spa like treatment.
Of course Mountaindale wants to make your kids feel welcome too! That's why they have built a playground on site that every little tot will have the time of their loves exploring!
Thiscampground would never forget about the four legged furry members of the family either! Inside the park, they have built a small dog park where your pup can roam free of his leash and play as long as he wants!
Activities
Colorado Springs is a great are with many activities to do during the day. Enjoy nature or learn about the past in museums. Whatever you feel makes your vacation the most enjoyable, there is an activity for you! Check out the website to Pikes Peak and explore the endless list of things you can do in the area!
Nature
Pike's Peak is of course the top destination people love to visit in the Colorado Springs area. Both hikers and sightseers love the journey up the 14,115. As the most visited peak in North America, the view at the top inspires thousands of artists every year. Hike this notorious fourteener, drive it or even take a cog train up to the summit and experience the picturesque sight that has made this mountain known as "America's Mountain."
Near Pikes Peak, you can find the Manitou Incline. This once railroad track is an average 41% incline and is made up of 2,744 steps that span a mile upwards. The path is made up almost entirely of railroad ties and is no easy feat. Even trained athletes can struggle on this uphill trail. Before you take the journey, be sure you have enough water and a camera for the view once you reach the top.
If you're ready to cool off from your strenuous hikes, take a trip with Echo Canyon on a river expedition! Take a whitewater rafting trip down the Royal Gorge or go for a family float in Big Horn Sheep Canyon. Whatever excursion you choose to embark on, these tours are sure not to disappoint
Because this area is so rocky, it is the perfect place for anyone who loves rock climbing should visit. If your adventurous we suggest taking a rock climbing trip! Free climb or take a tour with Front Range Climbing Company.
Standing as the top geological wonders in all of Colorado, Garden of the Gods is truly a spectacular wonder. Bike, hike or take a horse in this park to see all that it has to offer. The incredible red rock formations are a spectacular sight to all who visit. If you want a completely different experience of the park, take the trails on horseback with Academy Riding Stables.
Thrill
If you're up for a different kind of excursion, take a trip over to Cave of the Winds park. Filled with thrilling rides, this attraction is a must on any fearless traveler's list! take a plunge into the canyon on the Terror-Dactyl ride or swing across the sky in the Bat-A-Pult. These rides will have you experiencing the canyon closer than you ever thought! Once you're done with the thrill, take a hike down into the caves and caverns below and listen as the guides share ghost stories and tales of cultures past!
Fun
For all those history buffs out there, we know just the place you should visit on your stay. The National Museum of WWII Aviation is a great place to experience history from the view of pilots in World War Two. With a 5 star overall rating and 97% of their reviews being 4 stars or over, you can't go wrong with a trip here, Soak in the history and have both an educational and emotional journey through WWII.
Finally, we couldn't forget all of our sports loving RVers out there! Colorado Springs is home to one of the two US Olympic Training Centers. Sports fans are guaranteed to enjoy visiting this state of the art facility. They offer a variety of tours that you can take including private tours and even athlete led. Watch what its like to train for the highest level of sporting competition in the world and even meet some of the athletes that will represent the country as well!
Reviews of Mountaindale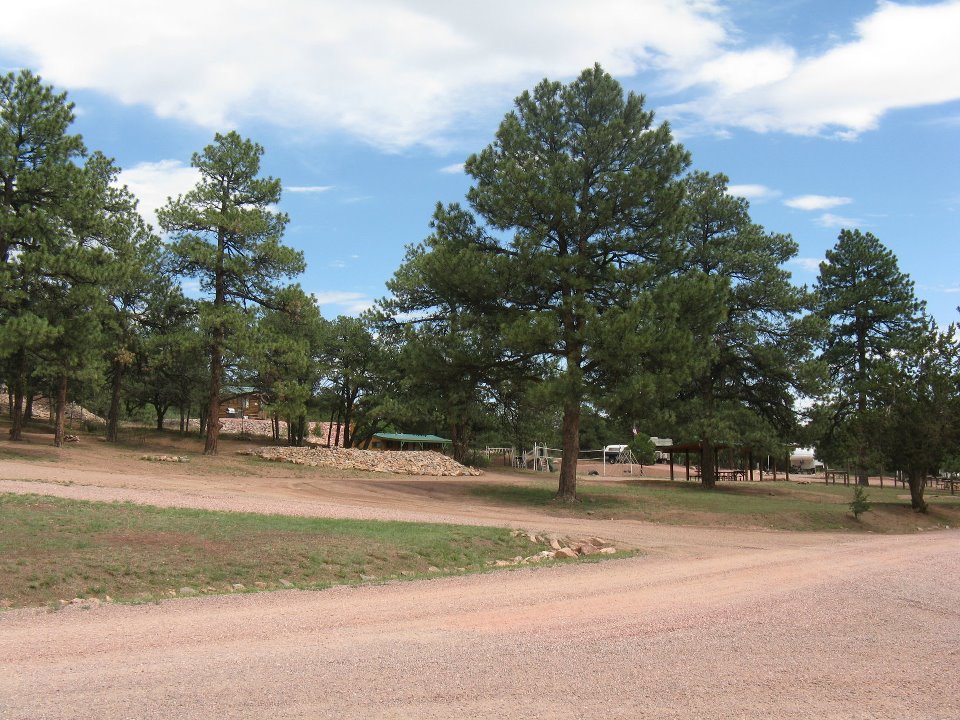 Reviews of Mountaindale are typically glowing. Overall they have a 4.6 out of 5 stars rating and has managed to have almost every reviewer say something positive. Visitors express how welcome they felt when they arrived at this campground and how incredibly friendly the staff was. They rave about how well kept the grounds are and how interesting it is to see all the wildlife. Everyone seemed to enjoy the community events that the staff held. Those in military families were extremely grateful for the discounts and treatment. The views from each campsite are unbeatable and you are sure to enjoy your stay here!
All photos courtesy of Mountaindale Cabins & RV Resort.