Welcome backs, RVers. It's the perfect time of year to be making all kinds of soups. Whether you're out adventuring or staying in for the weekend, you can't go wrong with a delicious slow cooker soup to warm you up inside out. 
The neat thing about slow cooker soups is that you can toss in all the ingredients and then head out for the day. When you get home, dinner is ready. We also love soup here at RVUSA.com because they're so versatile. You can out pretty much anything you have in your fridge in with some broth and call it a soup. Here are some of our favorite slow cooker soup recipes, most definitely guaranteed to warm your soul. Happy slurping! 


An easy, hearty slow cooker recipe that anyone can make! It does call for cubed meat, so you can pop it in your mini fridge until you're ready to cook or you can omit it and have a vegetarian soup. 
The ingredient list to pull this recipe off is a bit longer than most campers probably want, but the flavor you'll get is so worth the preparation! And one you have all the ingredients, you're just tossing them all into the slow cooker at the same time. Now dinner is being made as you go out and enjoy the outdoors with your family. 
The creator of this recipe had actually been making this on the stove top for years before it occurred to her that she could make it in her slow cooker, making it one of the easiest soups out there. Again, you don't need that many ingredients and you're adding them all in the slow cooker, no prep beforehand. Done and done! 
Is this list even a list if Chicken Tortilla Soup isn't added? We didn't think so either. Loaded with tons of chicken and black beans, one bowl of this will stick to your ribs for hours. 
So we have a vegetable soup, we have a corn chowder, we have a chicane tortilla soup. What are we missing? Chili! It's such a winter staple that has so many variations, so no matter which way you make it, it's totally your recipe. This list of ingredients is, again, extensive, but most of it is spices. So, to make it easier, you can just add chili powder and call it a day. Or, you can add all the spices and have the smokiest, most flavorful chili ever. 
I feel like everyone can agree on the fact that a good Broccoli and Cheddar soup is just the ticket to the end of a good day. It's so creamy and hearty. Buy a baguette to soak up the soup with and you've got a delicious dinner! 
I'm sort of unfamiliar with this soup, but it looks amazing and simple. Let us know if any of you try this recipe out! 
Okay guys. This recipe isn't made in a slow cooker. It's made on the stove in a Dutch Oven. But it easily be made in a slow cooker in your RV. It calls for fresh veggies to be cooked first before you add everything else, but to save a step, just use frozen veggies and add everything in at the same time.
What is your favorite Slow Cooker Soup to make during the colder months? Let us know in the comments below, because we are always looking for new and delicious ideas!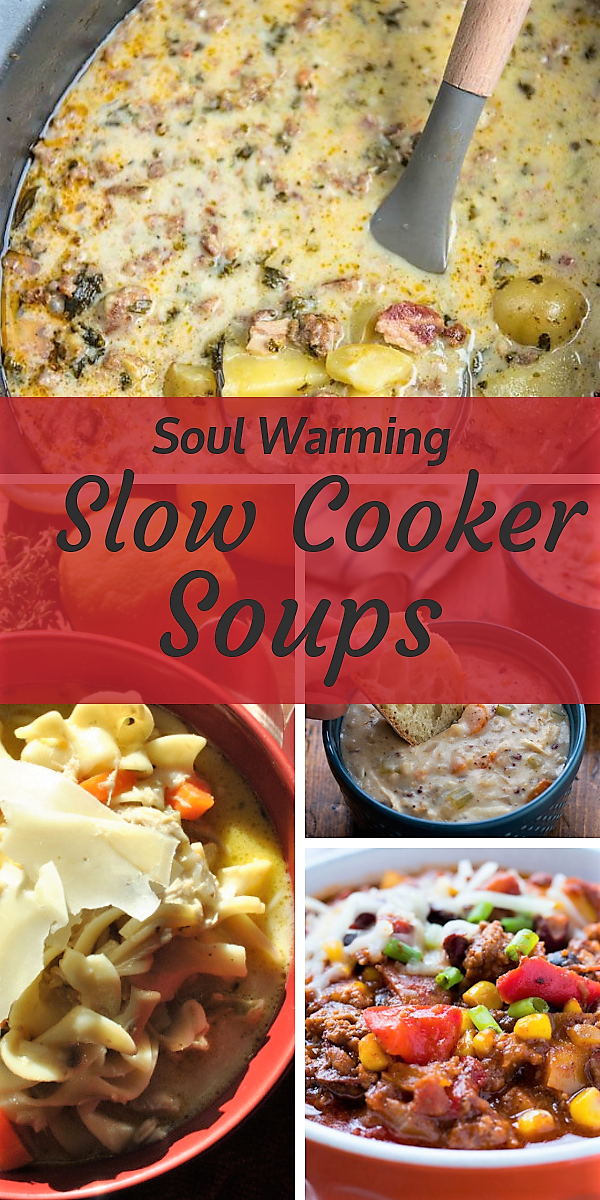 Don't forget to stay up to date with all of our exciting RV and camping content on Facebook, Twitter and Instagram!