This week's Dealer Spotlight is George Sutton RV in Eugene, Oregon. We love the fact that most of our dealerships are family oriented, but this dealer is so rich in family history it's crazy!
Sutton RV in Oregon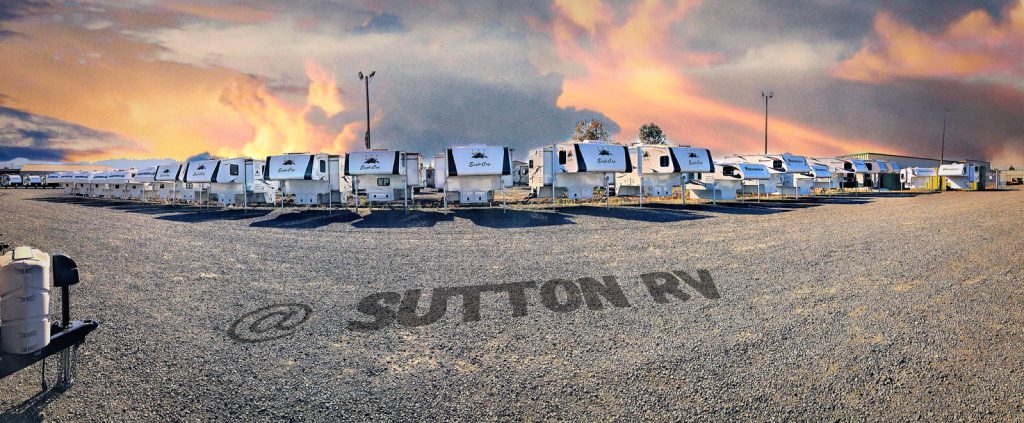 Though most family RV dealers start with selling RVs, this business is a bit different. It all started in 1920 when George Murphy Sutton bought a little Ford Dealership that he ran until his death in 1948. His son then took over the business and ran it for 50 years until he retired. Then in 1995, he and his son, the current owner, decided to open an RV business. They knew what it took to run a car dealership, and after having bought their own RV, they knew they could run a successful RV business just the same. They found the best location they could in Eugene, and they still operate there today.
The thing that sets Sutton RV apart from all other RV dealers is their mission statement. They like to think of their dealership as a work in progress in order to stay improving in all aspects of the business. It's their goal to sell, service and repair any kind of RV that would honor the tradition of the business. They believe that very few dealerships can compare with the personal touch and consideration they have. That's why they say, "you're gonna like it here!"
Airstreams in Oregon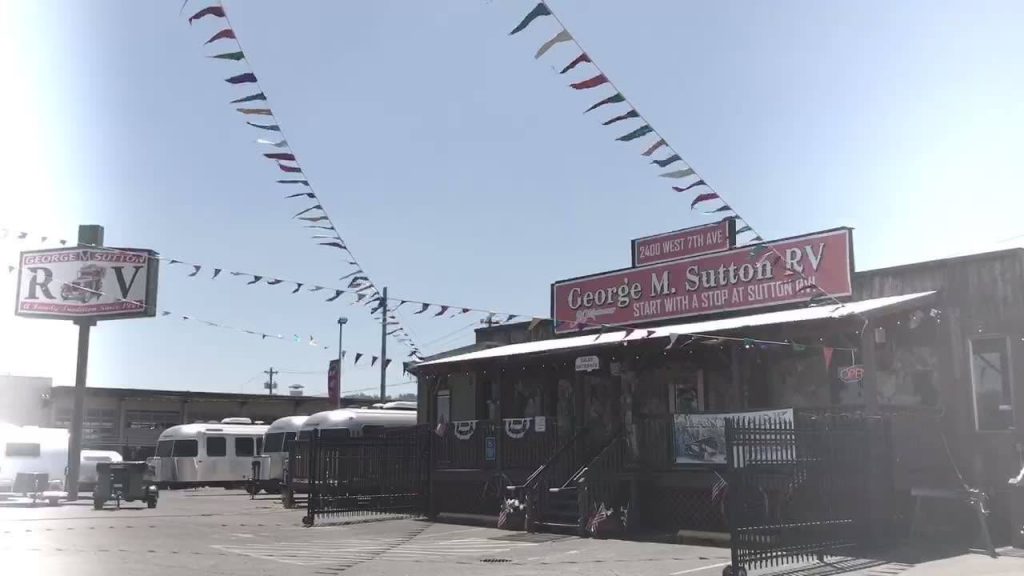 Sutton RV's flagship brand is Airstream. They have a relationship with the people in their factory in Jackson Center, Ohio, and their Airstream business has in turn brought back service and body repairs. They also try to align themselves with only the best manufacturers that make products so there's no question about quality of warranty protection for the consumer.
The Best RV Service in Oregon

Speaking of warranty, their Service Department honors all warranty work for any of the products they sell. They're happy to help you out in any way they can with your Airstream, Dutchmen, Forest River or Adventurer as quickly as possible. They have a 12,000 square foot building they use for service and their Parts Department. Sutton RV employs only RVIA certified technicians who have been factory trained to perform any work on your RV. And, of course, they only hire the nicest people around! Sutton's main goal is to get your repair completed in a timely manner and to make sure the customer is totally satisfied. Each technician is authorized to do service and warranty work on all types of RVs.
Oregon RV Financing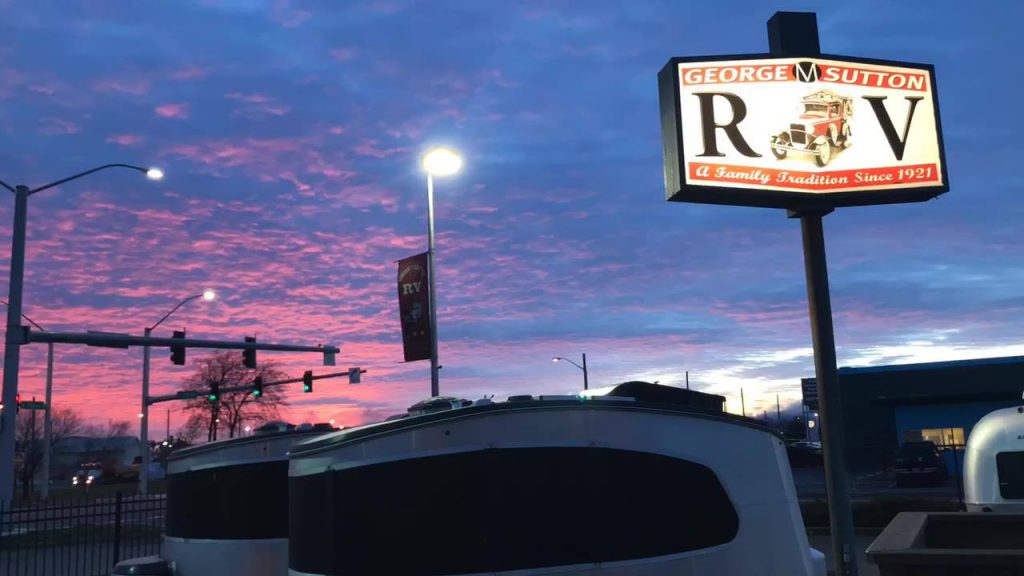 The Sutton's also know how important purchasing the RV of your dreams can be. That's why they have the best Finance Department and they'll help you with all the financing details to secure the most competitive bank terms. You're not alone if you want to finance your new motorhome. 70 percent of users finance their RVs. All you need is a down payment and approved credit and you'll be on the road in just a few hours after picking out your new RV! Not sure what your RV payment is looking like? Check out their Finance Calculator!
Sutton RV has 275 RVs available to you right now, so what are you waiting for?! Stop by or give them a call at 541-203-2414. You can also check out their awesome website to check out their weekly specials on their new and used 5th wheels, travel trailers, toy haulers and Airstreams!