When your adventure is all about the outdoors, but you enjoy a dry place to sleep as well as the convenience of cooking that doesn't always mean over an open fire, the 2018 inTech Luna Std Model is something you need to check out!  With this micro-sized teardrop trailer you will enjoy bringing the outdoors right inside through an enormous picture window in front and through two 48″ side windows when you are seating indoors or relaxing for the night.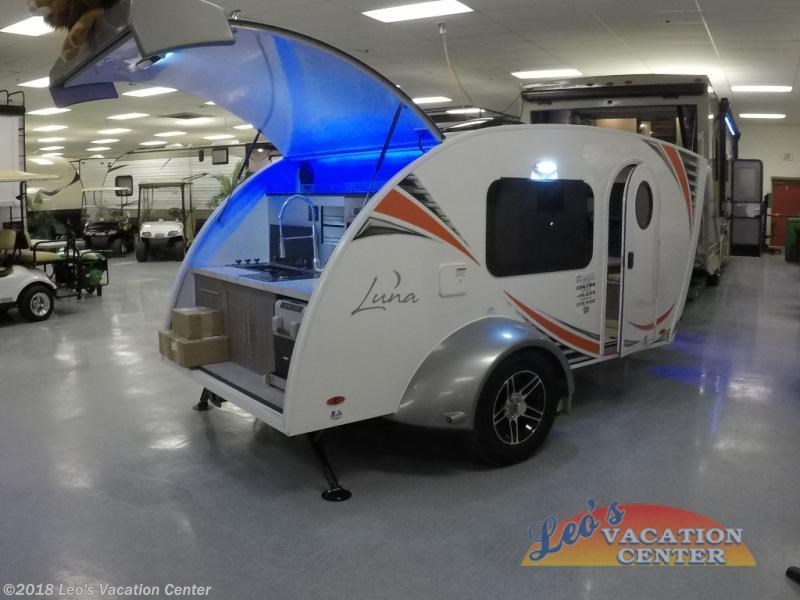 The rear hatch back kitchen features all the things you need to enjoy cooking a meal in any spot you make home-base for the night.  There is a three burner cook-top, a single sink with a high mount faucet, and a 1 cu. ft. microwave oven which comes in handy for warming things up, or even popping a bag of your favorite popcorn at night.  A slide out Dometic cooler provides a place for your perishable goods, and there is ample storage beneath the large counter space as well.  Two entry/exit doors lead to a front bench seating area inside with a small table top for you to relax and enjoy the view over a cup of coffee or meal.  The folded mattress seats both create sleeping at night, and each offer a cup holder when in the seated position.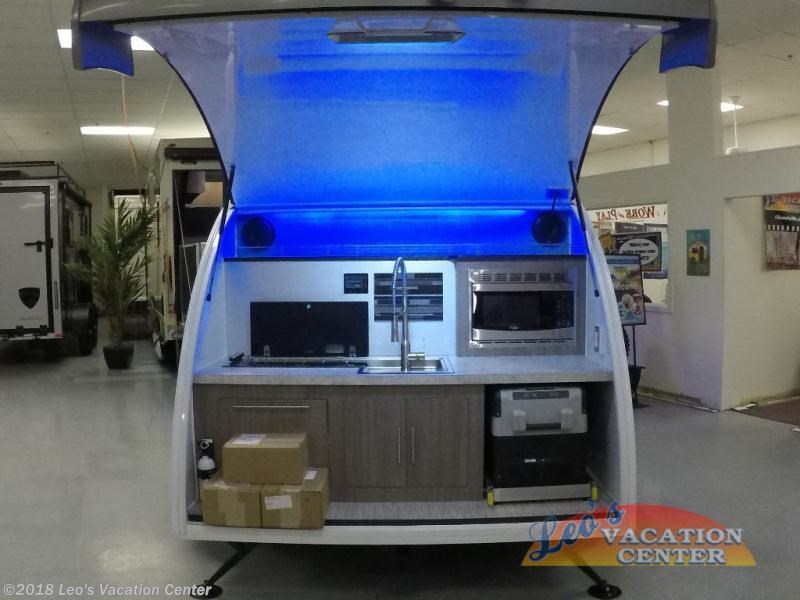 The inTech RV Luna is loaded with features and options that place it in a category all its own providing you a great view from any angle with all of the extra large windows making you forget you are not right outside!  The versatile kitchen in the hatch back has everything you need to enjoy your stay, and when the weather isn't cooperating and you feel like lounging instead of exploring, a 40″ LCD DC TV (or optional 40″ LED TV) is perfect for catching your favorite television show or movie.  Another thing that makes the Luna great is how lightweight it is.  You do not need a special tow vehicle to enjoy a camp outing.  And, inTech RV offers a 3/1 industry first transferable warranty which gives you the peace of mind knowing you have a quality unit to enjoy for years, and if needed you can resell it at a much higher price point.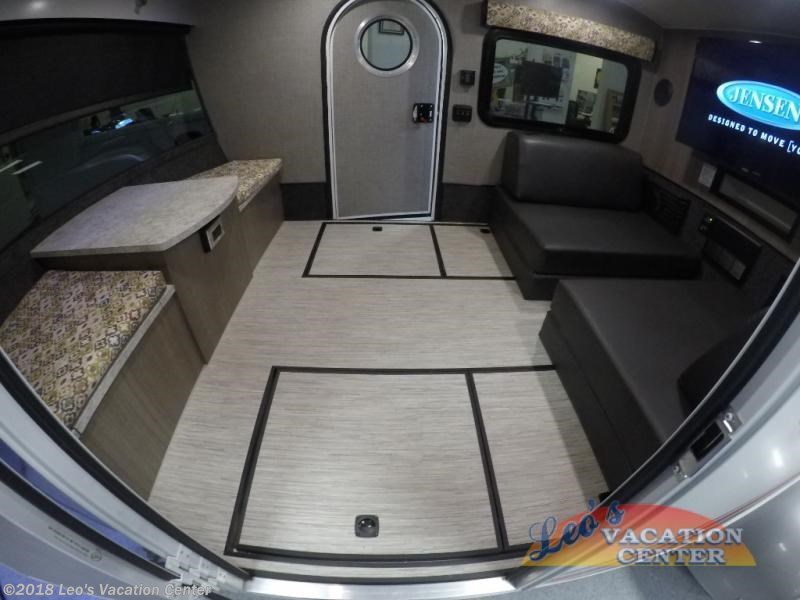 This unit can be found in Maryland at Leo's Vacation Center for only $17,487 and it's ready for you to take it on your next adventure!