We've basically fallen head over heels for this pop-up at RVUSA.com due to its sleek but modest floor plan and features. Located in Duncansville, Pennsylvania at Ansley RV, the 2016 Starcraft Comet Hardside H1235MD popup has it all! At just $11,999, the Starcraft popup is the perfect RV for you if you need something small and towable.
Most people love the Comet Hardside because the series is so easy to tow, set-up and take down. Though there are several floorpans, we love the H1235MD because it comes with a full shower and bath! All floorpans also come with awesome features like the 3-burner stove top, microwave, refrigerator, sink, lovely Honey Glazed Cherry cabinetry and the Evergreen brand mattress.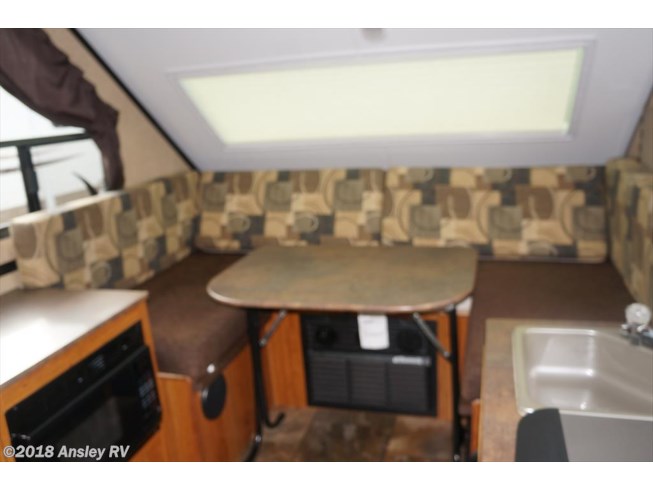 Though some models offer a larger sleeping space, we love this model because you gain that space in the dining and kitchen area. (The H1235MD floorpan still sleeps 2!) Starcraft has taken all the conveniences of home and put them in this popup. The takeaway is that the Comet Hardside is built to stand the test of time and its carefully thought out floorpan was designed for comfort and ease.
The H1235MD also has a tow/hitch weight of 235 but is only 18'8" long and has one air conditioner so you can sleep comfortably during those chilly nights.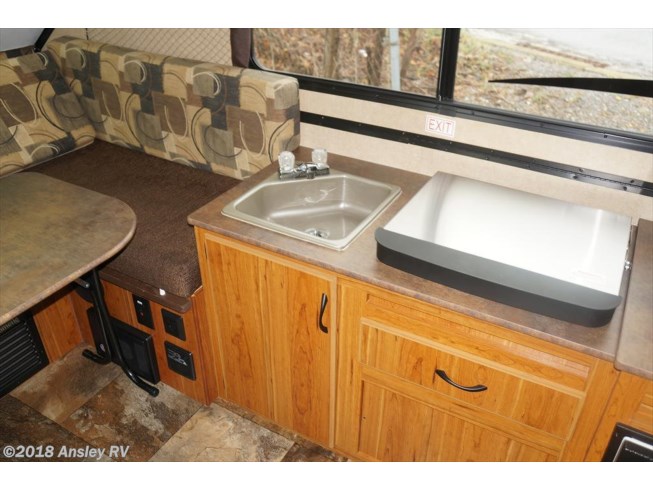 Because Starcraft has been around for so long, (1903) they really know customers are looking for in an RV and they know what it takes to keep their respected name. They started making farm equipment, but by 1964, they had broken into the camping industry and changed the game forever.
Stop by Ansley RV in Duncansville, Pennsylvania and talk to one of their staff members about this Starcraft model today. You can also call them at 877-210-9569 or visit their website.