This sleek, over the top RV is all we can talk about here at RVUSA! The all new 2020 Foretravel Realm FS6 screams luxury and sophistication as its cutting-edge design sets it apart from essentially every other RV or motorhome on the market today. The FS6 combines power, prestige and performance to create a motorhome like never before.
What You Need to Know About the 2020 Foretravel Realm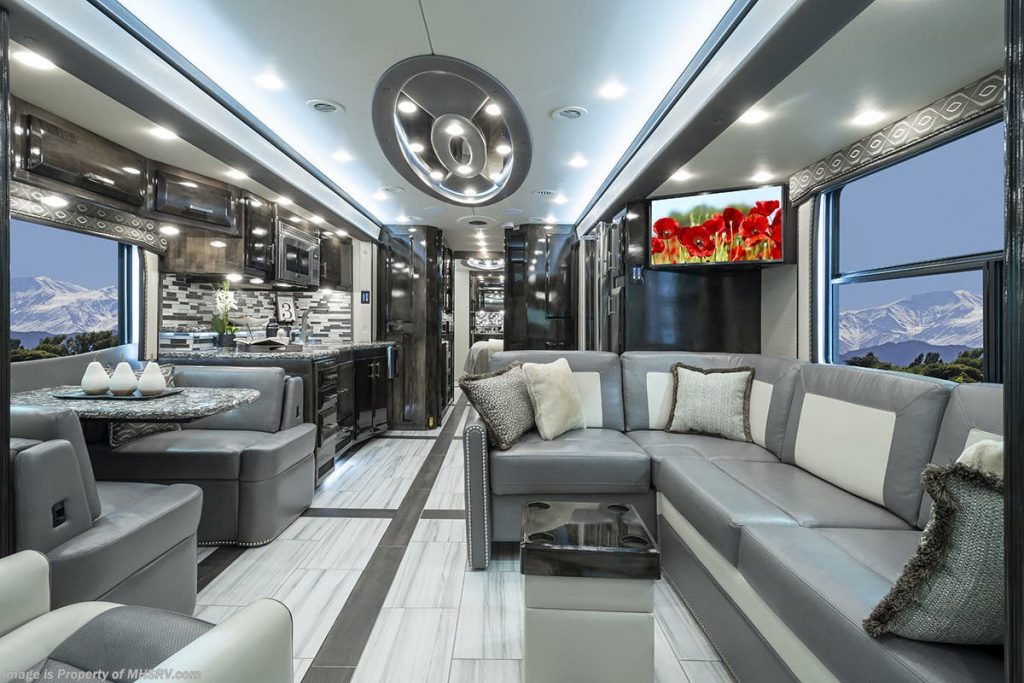 The Realm is a 605-horsepower masterpiece that sits on top one of the most structurally and technologically advanced chassis ever produced. It's the Spartan Premier K4 chassis which offers an incomparable ride, handling and top-notch safety. Not only is the K4 massive in stature, but it boasts a 20,000-pound front suspension, Premier Steel, which is an adjustable steering control system, Torqued-Box Frame and a Spartan Advanced Protection. Once you get behind the wheel, you'll automatically know it's a Realm because the chassis is truly made to outperform all other luxury motor coach chassis.
Besides beauty and performance, the FS6 possesses incredible craftsmanship and superior quality throughout its interior. All floorplans have four slideouts with Foretravel's signature technology that have airtight seals, regardless of the slide's position. There's also power drop down floor extensions in the kitchen area for when you want to entertain guests.
Relax in Luxury with this Ultimate Glamper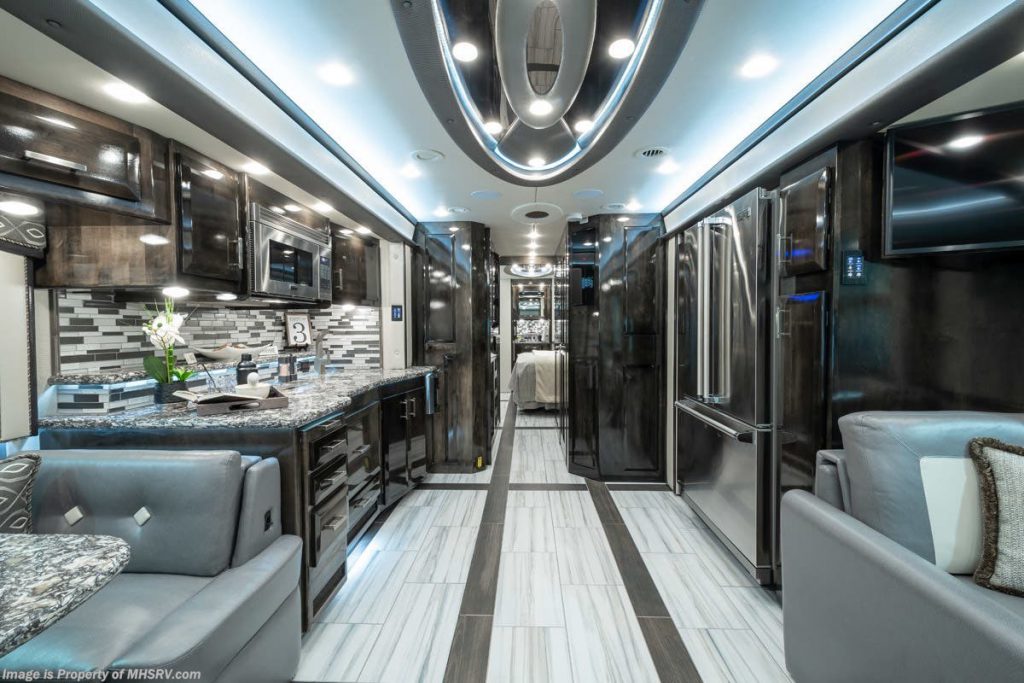 When it's time to relax, the RVs outdoor pullout entertainment center is just what you'll need. The dual powered patio awnings with integrated LED lighting extends the space of your RV. There's also an exterior refrigerator with a deep freeze option that is incredibly easy to access, even when the slide outs are open.
For the interior, this FS6 comes in the all new Polished Stone beveled wood package and the Excalibur interior décor. You'll forget you're in an RV with all the luxuriousness spewing from the inside of this RV! There's a built in wine chiller, a residential refrigerator, tiled backsplashes, dishwasher, electric cooktop and designer walls.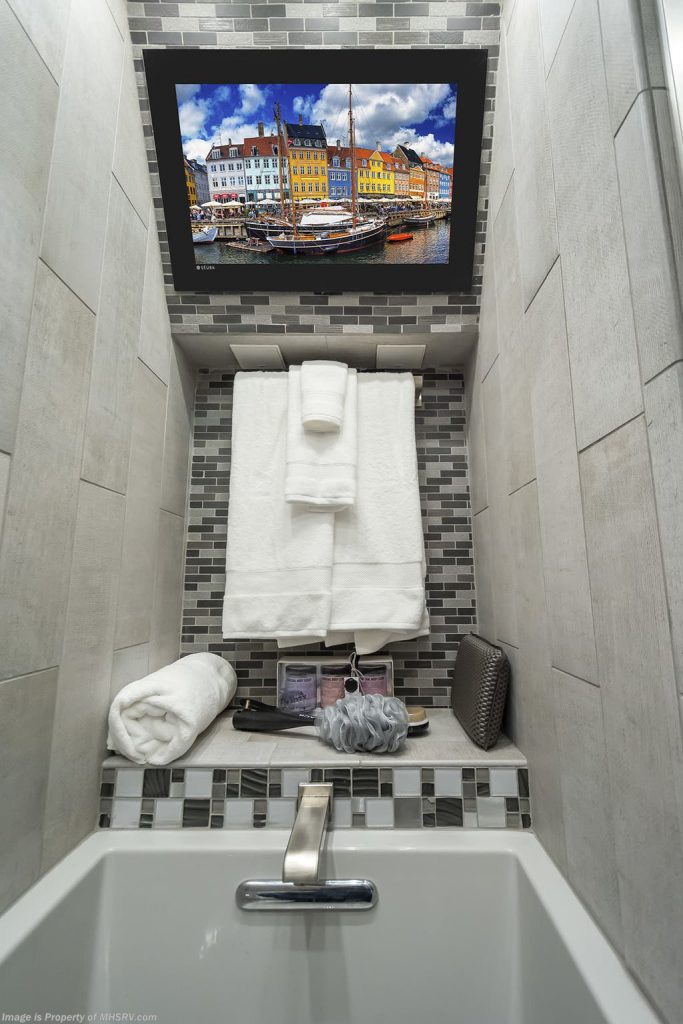 For this specific floorplan, the LVB (Luxury Villa Bunk) is quite literally unlike any other RV out there. Offering premier bunk accommodations and two full baths. There is an option that completely transforms this particular Realm into a spa-like retreat. That is the extremely high-end massaging tub in the master bath. This Kohler Underscore bath combines BubbleMassage hydrotherapy, VibrAcoustic sounds waves, Chromatherapy, and Bask heated surfaces for a total mind-body sensory experience. To top the experience off, there's six speakers to emit the right kind of relaxing music.
Another thing that separates Realm from all other RV manufacturers is that they offer a 3-year or 50,000-mile free maintenance and a 2-year or 24,000-mile limited warranty. The MSRP for this model is $1,276,840. However, Motor Home Specialist in Alvarado, Texas has it for only $899,999! Give them a call or stop by and talk with one of their friendly staff members today.
Don't forget to stay up to date with all of our exciting RV and camping content on Facebook, Twitter and Instagram!