Massachusetts RV Dealers
Allow our RVUSA Platinum and Partner Massachusetts RV dealers to help you find the RV that you have been looking for! Each of our Massachusetts dealers is committed to helping you get on the path to enjoying the RV lifestyle. Email one of our dealerships to get more information on the unit of your dreams!
RVUSA Partners

188 West Street, Rt 5
West Hatfield, MA 01088
Phone: 413-200-0672
Toll-Free: 877-496-7335
Fax: 413-247-9249
Member Since 2009

150 Shrewsbury Street, Route 140
Boylston, MA 01505
Phone: 508-321-7364
Toll-Free: 877-884-8590
Fax: 508-869-2905
Member Since 2007
---
Fuller RV Sales & Rentals, Inc., has been owner operated since 1984, for over 30 years providing RV Rentals in Massachusetts and surrounding states. We offer newer, clean, and well maintained units including: Entertainment coach rentals, Class A's , Class B's, Class C's, and Travel Trailer rentals. The units are equipped with automatic transmissions, roof air conditioning, power steering, power brakes, furnaces, water heaters, generators, microwaves, AM-FM stereos, holding tanks, full bath, kitchens and TV hookups. No special licenses are required. We offer a wide variety of floor plans and unit sizes to meet your particular needs.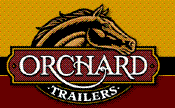 78 State Rd.
Whately, MA 01093
Phone: 413-200-0884
Toll-Free: 877-717-3624
Fax: 413-665-7666
Member Since 2010