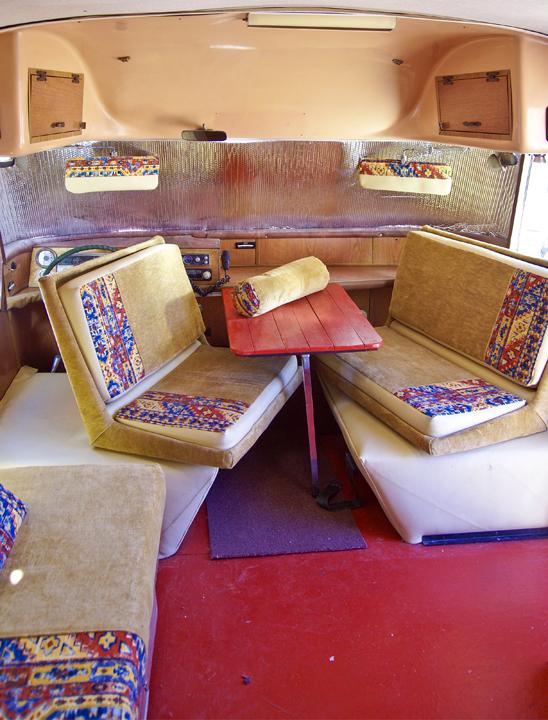 This week's #ThrowbackThursday post image is provided by RV123.com. The image seen above is a 1968 Ultra Van Corvair Motorhome. The Ultra Van was first announced and designed by aircraft designer David Peterson in 1959. Ultra, Inc. produced limited quantities (330) of these units out of their location in Hutchinson, Kansas.
The Ultra Van was an interesting model, powered by a 110 HP Corvair engine and transaxle. The unit has no chassis, and was constructed like an airplane, with aluminum bars covered in riveted aluminum sheet.  The front and back corners were all curved and made of fiberglass, while the wheels were sprung with coil and contained shock absorbers.
The Ultra Van was an aerodynamic unit during its time, cruising at up to 60 mph. Many people kept their Ultra Van motorhomes due to their durability and reliability on the road. While the original unit sold for just over $8,000 in 1968, you can still find many restored units for sale online and around the United States.
Do you still cruise around in your Ultra Van or vintage RV or motorhome? We'd love to feature your vintage RV in one of our weekly blog posts! Send us a message on Facebook or Twitter with a picture and description of your vintage RV!
Save
Save
Save