Happy Throwback Thursday! You're in for a real treat this week with today's featured RV. This week's Throwback Thursday is a classic 2000 Foretravel U320 Motorhome out of Eugene, Oregon. The Class A motorhome looks and feels brand new inside and out!
Foretravel Motorcoach has been manufacturing motorhomes since 1967, getting better with each model. In 1974, Foretravel introduced the first diesel-powered motorhome. The 2000 Foretravel U320 was one of the first models from Foretravel to have a slideout. Now Foretravel uses its legacy to provide its customers with customization and luxury in the manufactured motorhomes.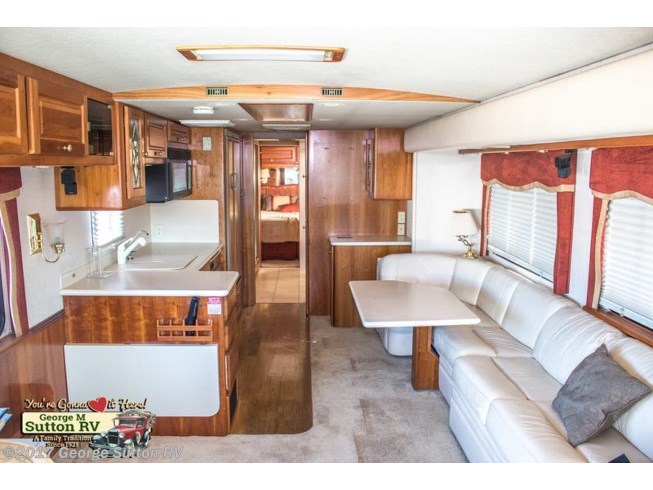 The 2000 Foretravel U320 comes with many modern features, making it seem like a relatively advanced rig from back then. The outside is a beautiful and clean creme with dark red stripes wrapping around. The chrome features on the sideview mirrors and handles look like they've never been touched. The interior is just as bright and tidy with light brown wooden cabinets and white counter tops and furniture. It has the aqua hot heating and hot water system which is great for staying warm and keeping up with all of your hot water needs.
The unit pictured above is on sale today at George Sutton RV in Eugene, Oregon for only $79,999. To get more information about this unit or contact the seller to make an offer, visit the detail page on RVUSA.com. If you're in the market for a classic RV or a brand new diesel pusher, RVUSA is your ultimate resource for anything and everything RV. Tell us about your classic RV by leaving a comment below, or contact us about selling your RV online!