Get ready to rock n' roll in this vintage bus conversion designed to take on the road with style. For this week's Throwback Thursday featured RV, the 1967 American Cruiser GM PD4107 stole the show.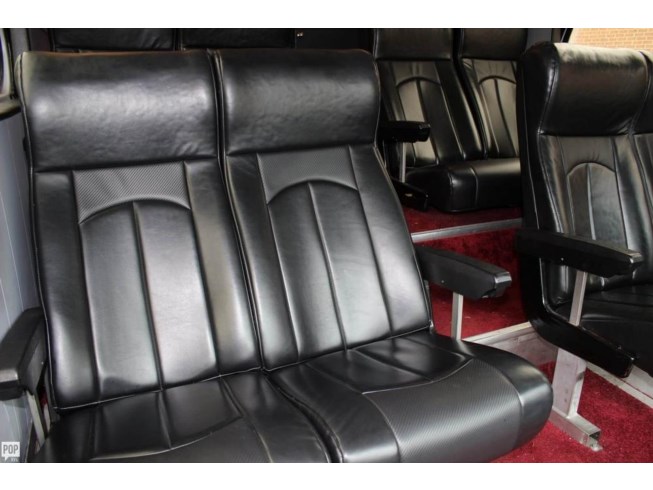 The PD4107 was actually one of the first GM buffalo buses made, along with the PD 4903. It was first made and presented in 1966, just a year before this model was manufactured. The company quit making the 4107 and 4903's in 1969, updating the entire body and driver controls for the second generation buffalo buses. The 4107 is 35 feet in length and is decked with two stories that can seat up to 38 people. On the outside, an airplane-like skin construction wraps around so that the weight of the bus is supported.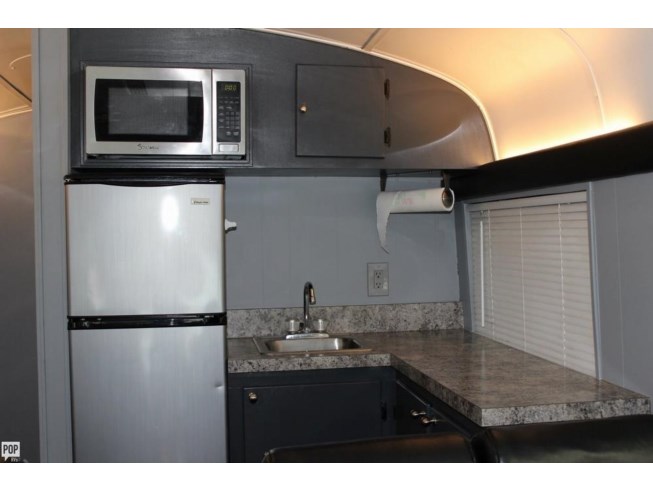 The outside has a vintage, sleek cream color and the darkest tint available on the windows. To contrast with the light exterior, the interior is all black. When you first walk into the bus, you'll see the driver's area and then rows of double leather seats. Complete with a TV, it's as inviting as a theater room. There is a small kitchen area behind the seats with a microwave, refrigerator, sink and counter space. The bus is equipped with more than enough storage and single beds for travelers. In the rear of the bus you will find a a bedroom with a queen sized bed and lights that change colors. This is also where you will find the bathroom.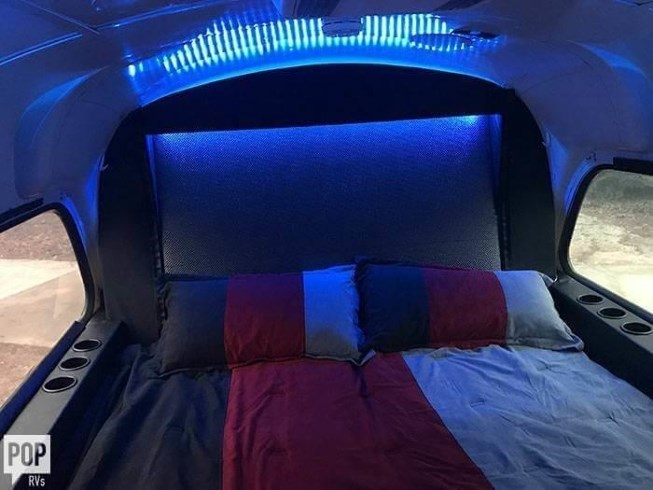 Made for large groups of people, this conversion bus is perfect for bunches of friends and family ready to take on the Summer. The 4107 is for sale in Sarasota, FL for $49,500 and only has 14,328 miles on it. For more information or to make an offer, call (941) 200-1030 or visit the listing.
For more vintage finds, classic RVs, or new models, visit www.RVUSA.com. RVUSA is dedicated to connecting you with anything and everything RV! Check back every Monday for the Find of the Week, Wednesday for Dealer Spotlight, Throwback Thursday and Friday for Tips and Tricks. If you'd like to receive our daily blog posts directly in your inbox, click here to join our free email list. Whether you're looking for a classic RV or the newest models on the market, RVUSA is your ultimate resource for everything RV. Tell us about your classic RV by leaving a comment below, or contact us about selling your RV online!