Let's take a look at what luxury looked like about 18 years ago. With this particular manufacturer, 18 years ago was a huge step forward in innovation and style. This week's Throwback Thursday RV is a 1999 Prevost Liberty XL 45XL, one of the oldest yet most luxurious RVs.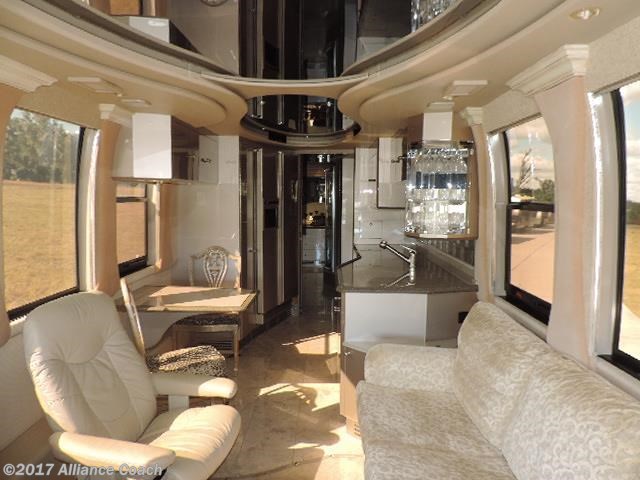 The premier Prevost brand was always known for the coaches being built with the finest workmanship and highest quality. This 18-year-old Prevost only has 58,000 miles and is in such great condition that it looks new. The coach has a glass cook top, a full-size refrigerator, polished cabinets and counter tops and more luxurious features in the kitchen. The bedroom suite has a queen bed and carousal closet. The spacious bathroom even has his and her vanities. With a Diesel engine, a roof-mounted A/C, and 45 feet of length, you and your travel companions can comfortably watch either of the two TVs within the RV. The exterior looks like something you'd see on an 80s rock band tour bus with the beige and burgundy stripes on a platinum silver and black background. However, the classic interior looks like it came straight out of The Titanic with the light, ivory couches and shiny, marble counter tops.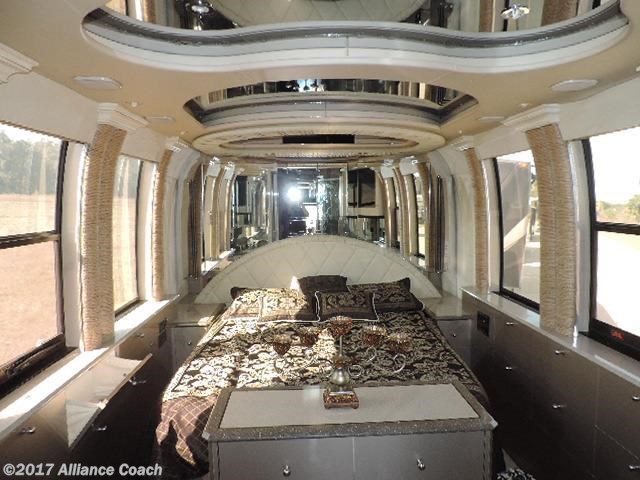 If you're looking for luxurious history, this motor coach is the perfect vehicle for you to travel the country with. The RV is on sale now in Wildwood, Florida for $199,900. To make an offer, call 866-888-8941 or view more details here.
Click here to find more bus conversions for sale, or browse RVUSA to find the RV of your dreams. RVUSA is dedicated to connecting you with anything and everything RV!