When it comes to classic Airstream travel trailers, people expect the small, silver pods with the small kitchen being the most luxurious feature. For this weeks Throwback Thursday RV, we have a 1990 Airstream 1000. It's significantly more spacious than our other Throwback Airstreams.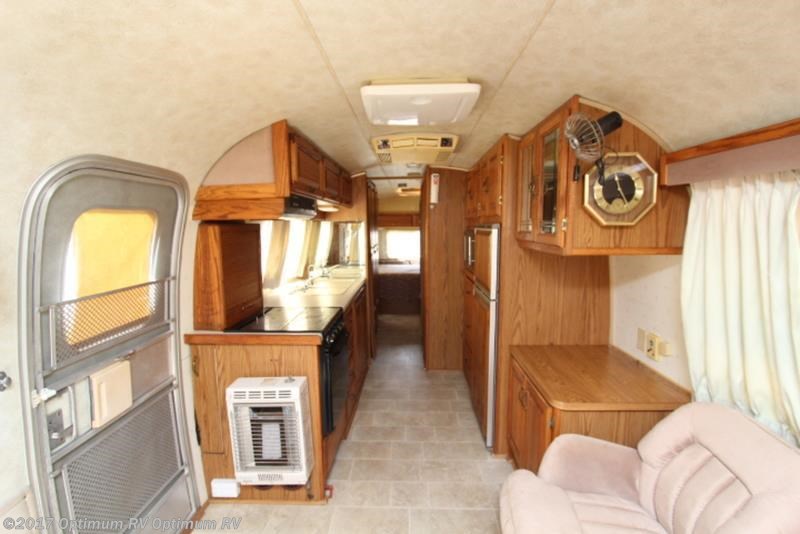 This old but immaculate unit has enough classic style to satisfy every retro need of yours. The outside is the traditional silver metal but is decorated with a blue wrap-around stripe. The windows have 0% tint, a common feature of Airstreams with multiple windows. The inside is large and gives an open floor plan feel even with the noticeably rounded ceiling edges. The first thing you'll see is the living area with a large couch that is decorated with a pink vintage print. Instead of a small cubicle of two stove burners and a microwave, the Airstream 1000 has a full kitchen equipped with a full-size stove, oven, sink and refrigerator. Also, the trailer has a large amount of counter space for storage. It has a rear bedroom which has a queen-sized bed and a retro box TV. Along with extra storage space in the bedroom and closet, the Airstream has a decent sized bathroom and shower. The best part o this entire rig is the consistent, retro wallpaper that is placed throughout the entire travel trailer.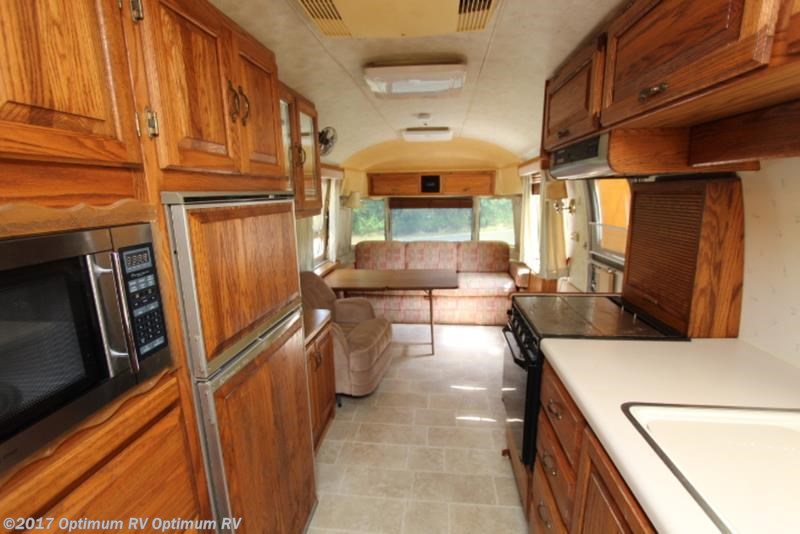 The 1990 Airstream 1000 is for sale in Ocala, Florida at Optimum RV. The price was just reduced to $19,500 from $29,900. This is the kind of trailer you want for the warm Summer nights coming up. Whether you travel to the beach, a lake, or mountains, this retro trailer will provide the best on-road experience. To find out more information on the RV, call 352-622-2886.
For more retro (or new) trailers or RVs, visit www.RVUSA.com to find the RV of your dreams! RVUSA is dedicated to connecting you with anything and everything RV! Check back on the blog every Monday for the Find of the Week, Tuesday for Travel Destinations, Wednesday for Dealer Spotlight, and Friday for Tips and Tricks. If you have any thoughts, memories or comments, leave us a message below!
If you'd like to receive our daily blog posts directly in your inbox, click here to join our free email list.