Looking for the perfect RV buy this summer, but don't want to spend a lot of money? We suggest this 1992 Holiday Rambler Aluma-Lite TT 32FK! This travel trailer is just the thing you need to make your vacation unforgettable! At only $3,900, you won't find a better RV for this price! Even though it is a 1992 model, Holiday Ramblers are known for how sturdy and top quality they are. This unit in particular has been kept in great condition and has held up extremely well. Considering the age of this RV, both the interior and exterior are in exceptional shape.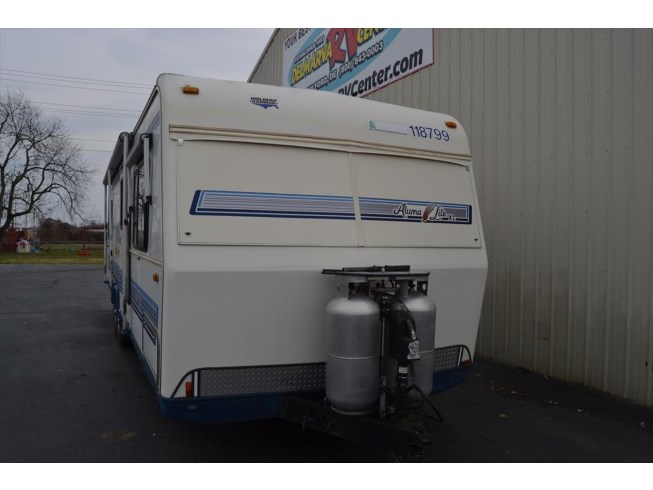 The interior of this travel trailer contains a kitchen with a full dinette, a side bath with a full tub and shower, a master bedroom with a walk-around queen bed, and a fully equipped living area with chairs and a sleeper sofa. While the style of the furniture may be slightly outdated, it is still top quality and fully functional. The cabinets and fixtures are all still in great shape. The kitchen contains a full oven, double door refrigerator and a microwave, while the living room features a roof AC unit, stereo and sleeping room for 6.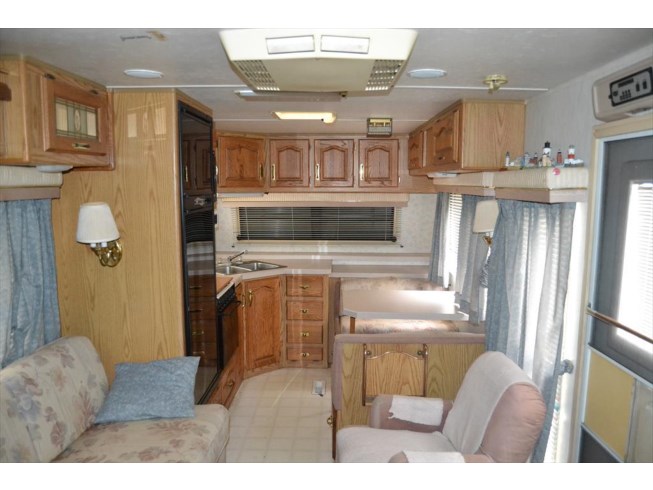 The exterior of this unit is cream colored with a fun, blue design. The rear reflectors could use a touch up, but nothing else on the exterior needs immediate attention. It features an awning, window awnings, front power tongue jack, and a spare tire carrier.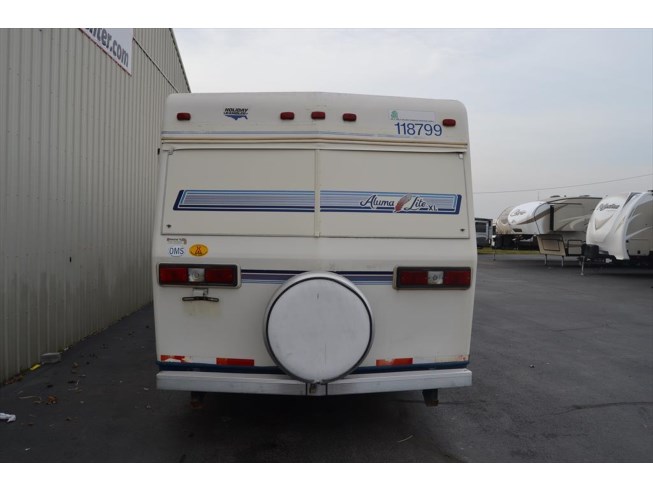 This trailer just arrived at Delmarva RV Center in Milford, Delaware and is an unbeatable option to take your family or friends on an inexpensive camping trip. The dealership takes trades and offers fast and easy financing. You don't want to miss this blowout deal! Call Delmarva RV at 302-424-4505 to make this unit yours today!